Afterparty [Official Site], from the developer of Oxenfree is a game about two recently deceased friends stuck in Hell, however they might be able to escape if they out-drink Satan.
It's only recently been teased by Night School Studio and the release is a little ways off in 2019, but it does sound amusing. Check out the teaser: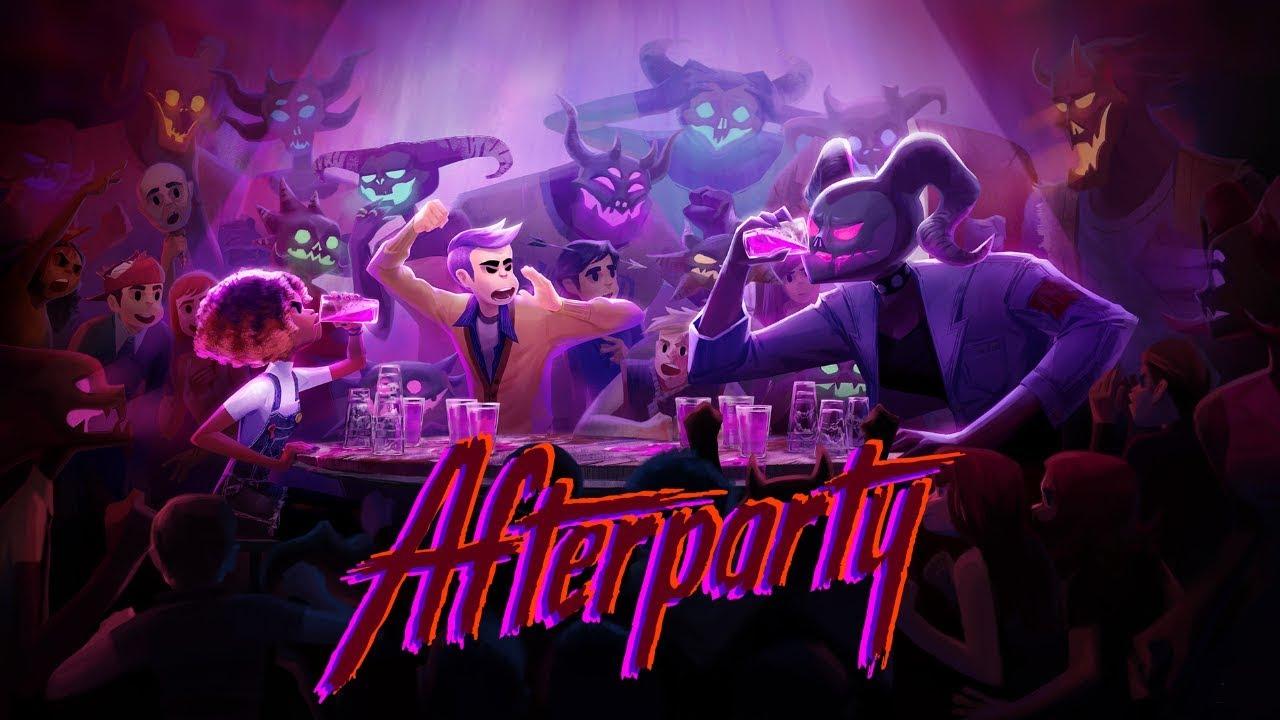 Features:
Party as two best friends: Control Milo and Lola with an intelligent conversation system that changes the story and your relationships based on every decision. Uncover their personality quirks and foggy history during the wild events of the night
Drink for your lives: Hell bars offer a variety of libations, each with different Liquid Courage effects to imbue Milo and Lola with specialized dialogue options and abilities
Demonic activities: The underworld's pubs are packed with drunken games to pass the time. Beer pong, dance-offs, karaoke and chugging competitions all mesh with the dynamic dialogue system for a seamless narrative bender
Change Hell forever: Players' actions won't only affect Milo and Lola, but also the people and places of Hell. Finishing a quest on one island might result in the total destruction of another
Flirt with Satan
Explore an interconnected network of underworld islands via the River Styx
An original soundtrack by scntfc (OXENFREE, Sword & Sworcery)
Considering their previous game supported Linux and their Steam page is already up with a Linux system requirements section, hopefully it's a safe bet for our platform. It certainly sounds amusing, so we will keep you updated with details as they come in.
Thanks for the tip NuSuey!
Some you may have missed, popular articles from the last month: