I'm a big fan of Robocraft, a free game where you build your own vehicle and battle with it. Now even more so, since they've removed the last traces of lootboxes.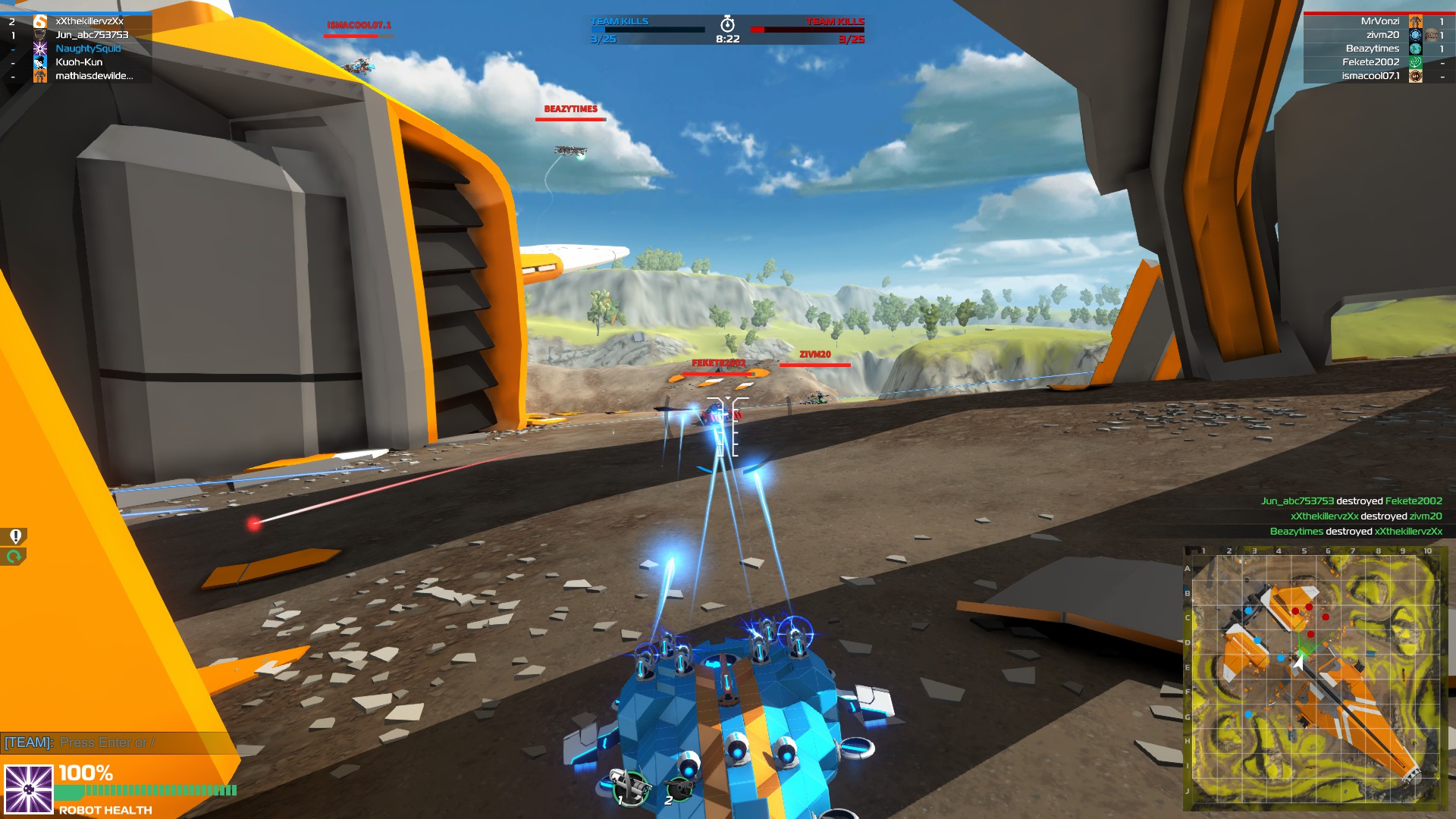 Instead, you now earn "Robits" for each battle and the amount you earn depends on how you did. This in-game currency can be used for forging together new parts or buying entire robot designs from the factory. On top of that, you also have daily quests to help you earn even more: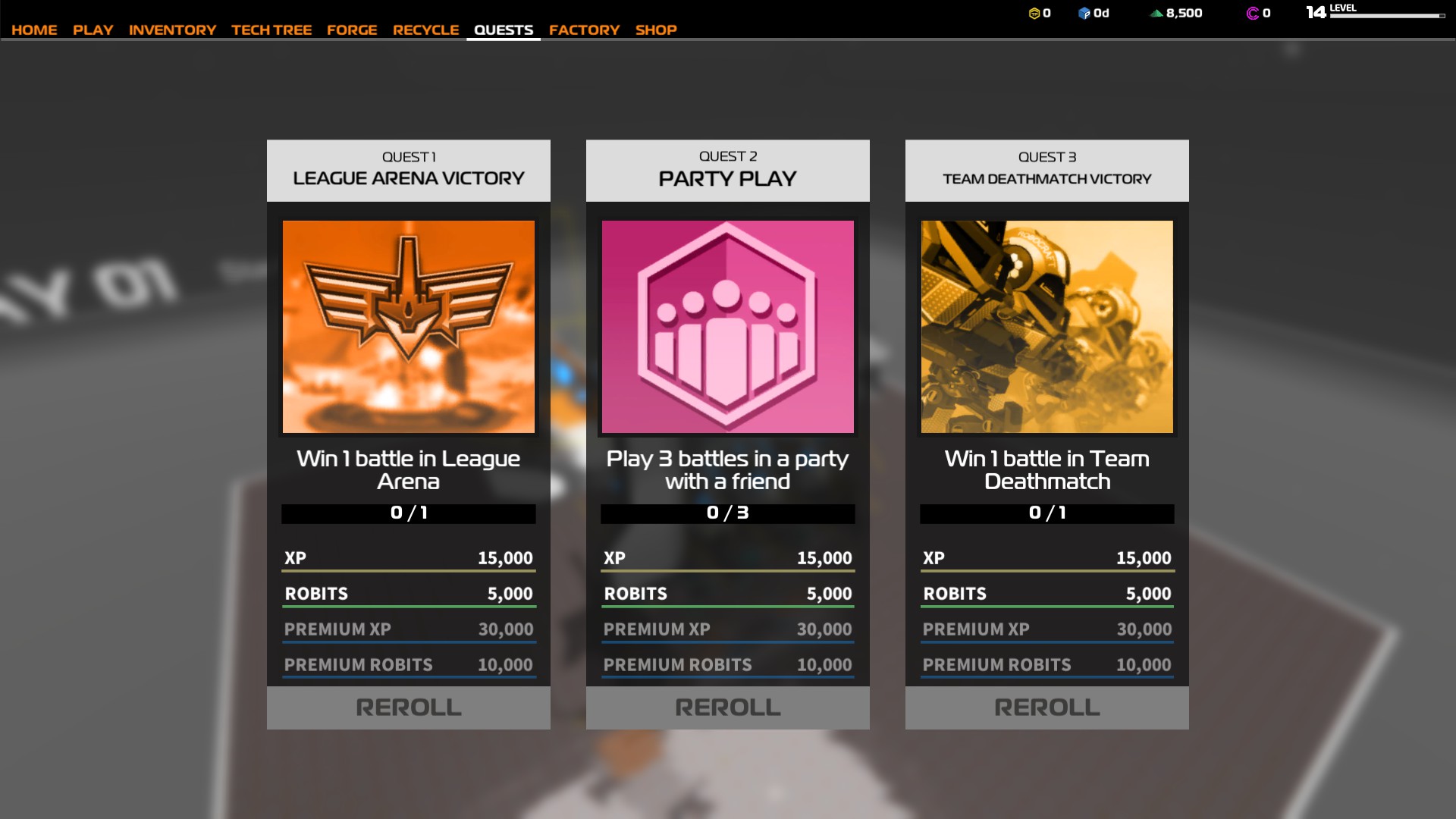 It also adds in a new tech tree progression system. You earn points for levelling up, which you then use to unlock specific blocks. Here's mine for example: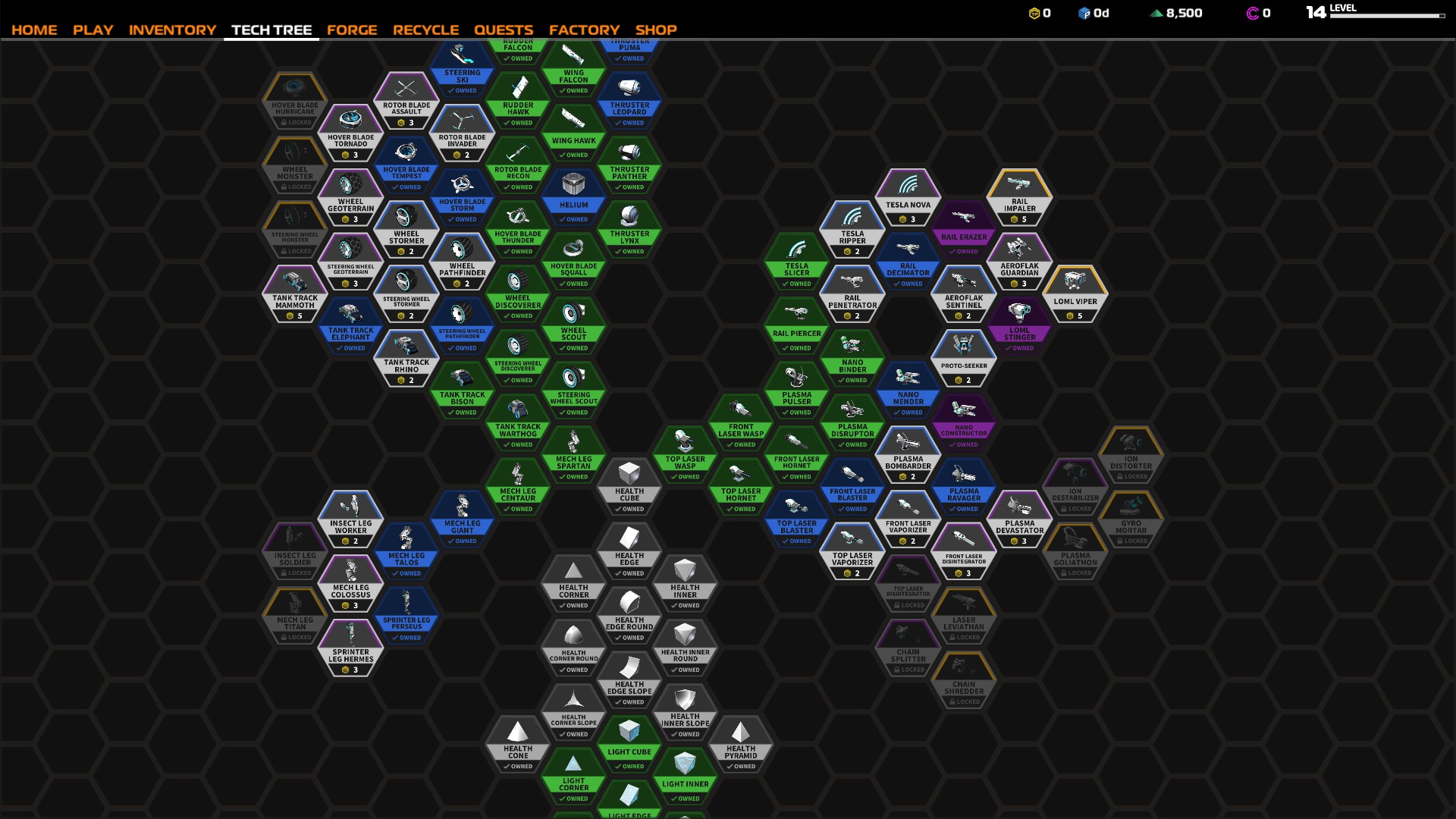 They have a premium account to earn XP faster and give you more colours to paint onto your vehicles, as well as cosmetic credits you can buy for other special blocks. For such a game, it's a pretty reasonable business model, especially considering you can pay for a lifetime premium account.
I imagine this is going to bring back a number of people who previously left the game, when they went a bit over the top with the dumbing-down of it with the heavy use of crates/lootboxes.
See the full update notes here. Play for free on Steam, well worth giving it a go. Both myself and my son really enjoy it and now we're going to enjoy it even more since it doesn't thrust boxes in our face. A surprisingly addictive game, I must admit. Constantly tinkering and eventually completely re-building to see if I can make something awesome.
Some you may have missed, popular articles from the last month: