Seen this reported on
http://lin-app.com/
and thought it looked too promising not to report here.
Coming early in 2011 for PC, Mac & Linux
QuoteThe game interface presents the farm in a god view with ability to zoom in and out.
The game world is tile-based, so you can easily plan fields, corrals, orchards and other game objects.
Time of a season is limited and activities take place in real-time, so you have to manage your workers efficiently.
You have to cook meals for them and watch for their fatigue otherwise morale goes down.
Family members improve in skills which makes them faster and increases chance of critical success (ie. multiplying yields).
Yields are determined by properties of crops in relation to soil fertility, weather and additional work.
Workforce can be hired which is costly, but if you upgrade the house enough, perhaps new baby will be born. As family grows you can expand your farm and focus on long-term investments such as livestock or orchard.
QuoteHighlights

1.
Family Farm is an innovative tycoon game in the setting of 19th century farmsteads.
2.
The player controls characters with RPG-like attributes, skills and needs.
3.
We present a realistic approach to farming theme.
4.
Workers have to prepare ground, seed and harvest crops, care for livestock, cook meals, etc.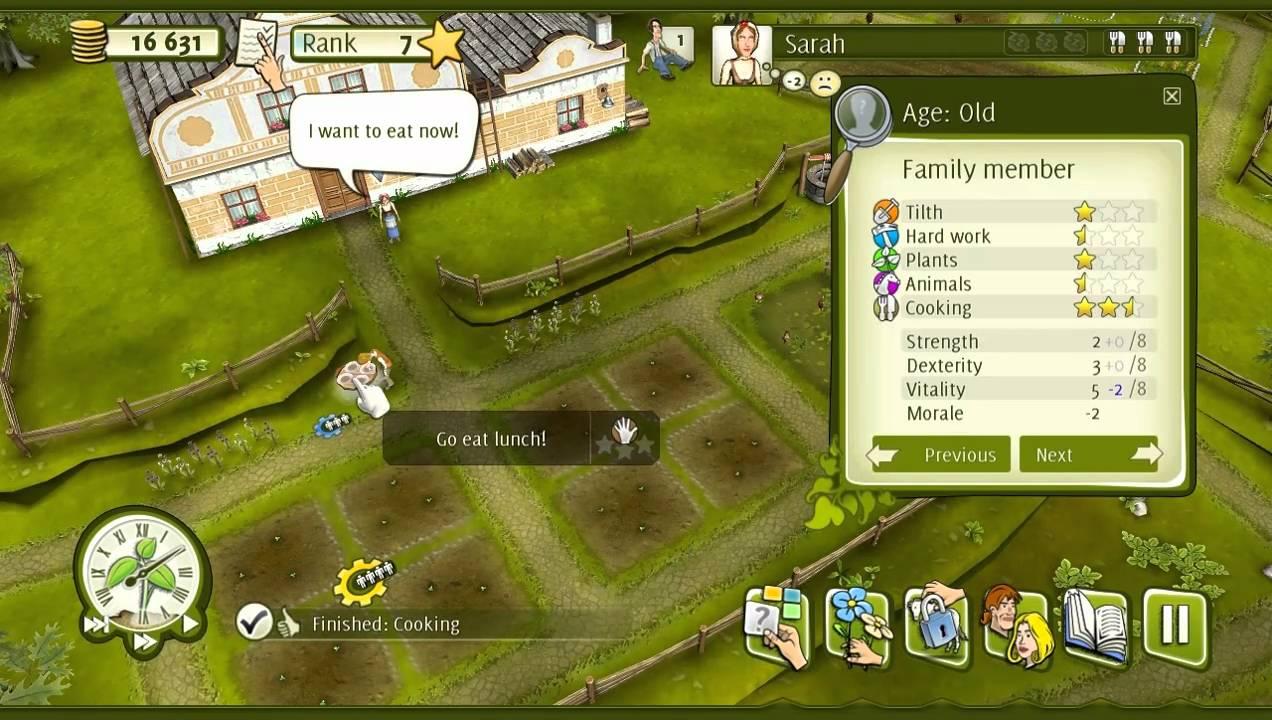 Some you may have missed, popular articles from the last month: