Charlie at Charlie's Games has posted a couple of screenshots via Twitter regarding his up and coming game Scoregasm.
Scoregasm is available for pre-order for Mac, Windows and Linux, Betas are available.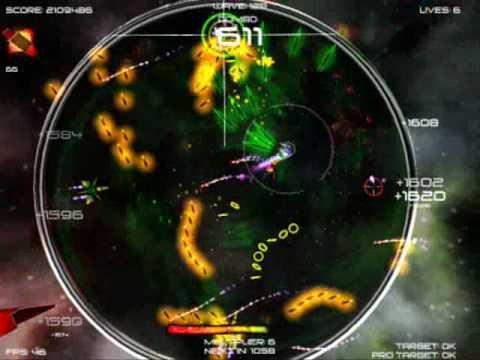 QuoteThe galaxy is made up of a network of levels, which you can progress through in a non-linear style by hitting combo targets during each level to open up alternate routes. Each of the levels in the game also has a separate challenge level. There's absolutely tonnes of stuff to see and do along the way, take a look at the video above.
Quote* Donate $10 and you'll get a copy of Scoregasm when it's released
* Donate $15 and you'll get a copy of Scoregasm, and access to beta versions of the game before release
* Donate $25 and you get a copy of Scoregasm, access to betas and your name in the credits
* Donate $50 and you get a copy of Scoregasm, access to betas, your name in the credits and free copies of every game I release - FOR LIFE! :)
Some you may have missed, popular articles from the last month: