A new release of the fantastically frantic arcade shooter is upon us!
QuoteWe proudly present a new version of M.A.R.S., containing some exciting new features!
A New Weapon: Fist Of Ali
This is a short range weapon to knock out your enemies.



Furthermore we included…

Adjustable Resolution!
Choose it in the new drop-down menu in the graphics-tab.



More Languages!
M.A.R.S. now supports Spanish, French and Portuguese. Thanks to the translators!



Experimental Mac OS X portability!
Thanks to Werner, M.A.R.S. can be compiled under Mac OS X, too. Due to some issues of SFML, we don't provide precompiled binaries yet, but they will arrive!



And of course, a lot of bugs have been fixed. The most important are:


All texts (including the tutorial texts) change properly according to the seleted language, without having to restart M.A.R.S.

Weak bots don't get overhealed by Health-PowerUps.

Sliders in the menu can be clicked and they adjust as supposed.

All "Show this window again" buttons are disabled by default.

Bots now should not use the WTFlamer against enemies too far away.

The sliders for bot difficulity and PowerUp spawnrate are placed in the start-new-game menu now.


Feel free to DOWNLOAD the latest version!
Happy gaming

EDIT: Another cool, new feature, requested by Liam Dawe: By hitting F12 you can take screenshots, wich are stored in the directory of M.A.R.S! The hotkey F12 can be changed in the options menu.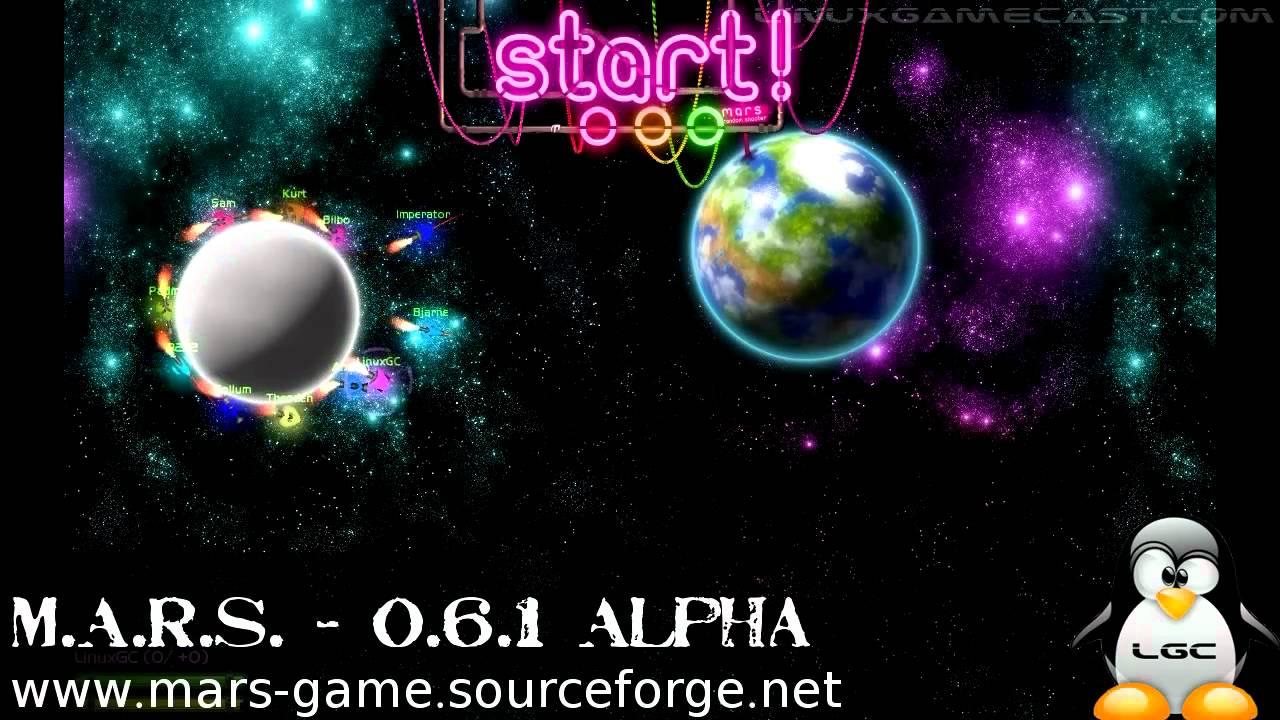 Video Source:
http://linuxgamecast.com/2010/12/l-g-c-b-reel-%E2%80%94-m-a-r-s-0-6-1-alpha/
Website:
http://mars-game.sourceforge.net/
I did personally ask the developer to add an easy screenshot button in, which he said via twitter it is in the SVN version and that was before this release, so hopefully he just forgot to mention it in the details - i will contact him for clarification on that one.
Edit -> Quote edited as the developer added the comment and even credited me, sweet!
Some you may have missed, popular articles from the last month: