Speed Dreams the open source continuation of torcs is nearing the release of the big 2.0 from the twitter announcement:
Quote#Speed Dream 2.0 #Beta 1 is now available for #testing on #Windows (2.0.0-b1-r3937): sourceforge.net/projects/speed… #Ubuntu #packages will follow
What is it?
QuoteSpeed Dreams is a 3d cross-platform, open source motorsport simulation and racing game. It is released under the GNU General Public License (GPL). For the moment, the supported platforms are Linux (x86, x86_64) and 32 bit Windows. The Mac OS X port is 95% finished.

Speed Dreams is a fork of the open racing car simulator Torcs, aiming to implement exciting new features, cars, tracks and AI opponents to make a more enjoyable game for the player, as well as constantly improving visual and physics realism.

Media
(a rather dated video - note to self setup video recording software...):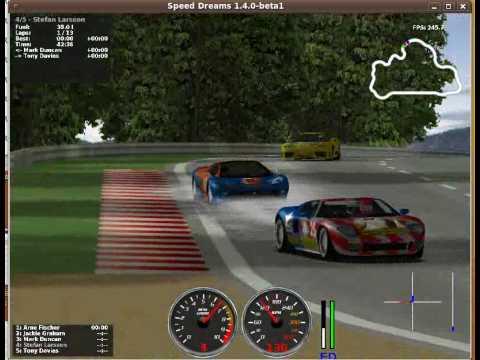 Official Site
:
http://www.speed-dreams.org/
Some you may have missed, popular articles from the last month: