This time we bring you an interview with Mercenary Games, the dedicated team behind 'FleetCOMM : Operation Vigrior'. The article explains about the hardships they faced while working on their title, as well as how they see many aspects of the current gaming industry. The game will be available on all three major PC platforms, as well as handheld ones, plus you can already
grab the combat prototype via Desura
for
free
!
Press
here
to go to their Kickstarter page which they are using as their website. Also, this
link
leads to a scan from a French gaming magazine - just in case anyone's interested in doing some translating. ;)
Okay guys, before we dive into the matter please introduce yourselves to our readers.
Just who exactly is Mercenary Games and how did it come to be?
We're a small team from Santa Cruz, California, with members in Washington state (our sound guy, Nuwati), and a crazy dude from Berkeley - he values his anonymity, so we call him "Spider". Our graphics and mathematics programmer is Alan Richardson. I'm Slade Villena, the engineer, Jason Smidt is our art director, and Andy Lucas is our dungeon master and level designer.
Originally, the team was just myself and Andy. He's a tabletop roleplaying LARP kinda guy with a sadistic passion for making sci-fi/Tesla-punk stories, as well as novel game mechanics. I'm a programmer by trade, though I come from a military background (former US Marine).
We found our crew members over the past three years, and have been slowly assembling our game engine. We actually tried working with the corporate sector, as well as "game industry people", however all these guys cared about is delivering crappy products and owning IP.
We're nothing out of the ordinary. We're honest gamers that built our own gaming multi-verse, just like any other geekster gaming group out there. We know you all, because we're just the same breed. :)
Now then - what can you tell us about the very beginnings of FleetCOMM?
How exactly did you decide that this will be your next project?
FleetCOMM started off as "
ARC Infinitum
". It was originally a research project at UC Santa Cruz, developed under the PS3 academic program. We were exploring the real time strategy from an interface perspective; how does one build a good strategy game with only a PS3 controller.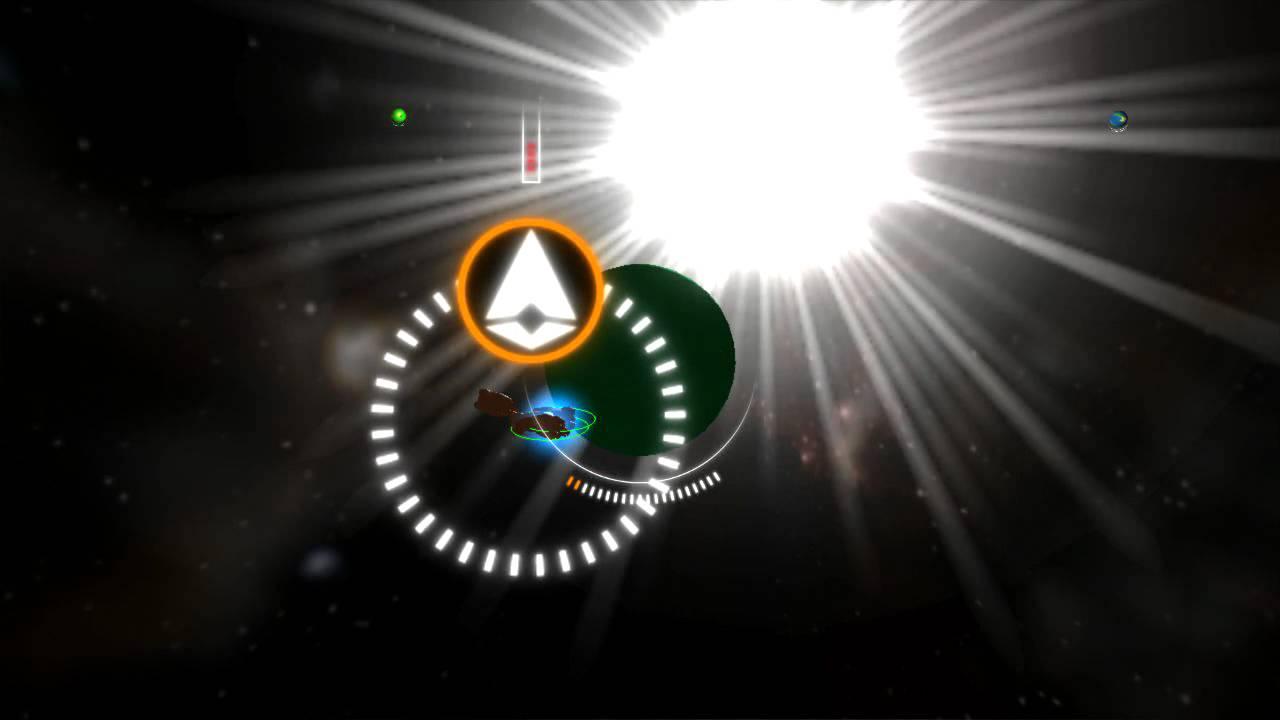 Video demo showing "ARC Infinitum" build from 6/9/2010
We produced decent results, however, nothing much of a product. Once I graduated, I decided to make the engine from scratch, and try again. We decided that this will be our next project because it was the only project left for us. Most of our crew members are still in school, and I've been trying to get everyone hooked up with game industry jobs somewhere, anywhere.
However, this industry is all about protecting the "old boys club". It's nearly impossible to get honest gamers a real job, anywhere. I even ended up working for Zynga for 8 months with
catastrophic results
.
We decided to take matters into our own hands with Kickstarter. It wasn't an easy choice, but it had to be made.
Tell us more about the game development:
What were the main inspirations in term of gameplay, plot and aesthetics?
So we are building our own engine, and it's stable. We use a mix of open-source projects, as well as closed-source graphics libraries. We're committed to making this an OpenGL based project; I like how OpenGL is the dominant technology for mobile devices and tablets.
In terms of gameplay, nothing too outlandish. We take from RTT* and RTS games alike, standard controls. However, we take away "structural management" and "resource management" from the game - too boring, and too distracting. We have one small innovation: our players can now compose and save fleet maneuvers. Instead of having to point and click units all over the place we give them a tool that records the maneuvers they want. Then they're able to execute any maneuver with a single click. Hopefully, APM** will be irrelevant in this game. We're also focusing on maneuver warfare as the games discipline, and avoiding the dominant paradigm of RTS: Attrition. We feel that attrition gets too much into "bean counting", instead of making real fighting maneuvers. We'd like to push towards some change, by starting small.
* RTT - Real-Time Tactics is a sub-genre of tactical wargames focusing primarily on individual units and complex battlefield tactics (
link
)
* APM - Actions Per Minute refers to a number of moves a player has in a strategy game (
link
)
As far as our aesthetics :
Tron
meets
Galaga
. Our voice actress is also Google Translate! :)
You've mentioned that the singleplayer will essentially be a campaign.
Does this mean the player will be able to play as the evil Viral as well? What about in multiplayer?
Multiplayer will definitely be part of the final product. Going for 2-4 player coop mode, either through local LAN or online. We intend to release the server open source, and for free.
You can play solo throughout the game, no problem. However, the campaign will be the same for everyone, and you can roll through it with up to 4 players. We're breaking away from PvP at the moment. PvP creates an antagonistic culture... and honestly we're very tired of antagonism. We'd like our core players to be a supportive community, both with us and with each other.
We are thinking about a sort of PvP-ish simulator, where you can play as the "Viral Boss Fleets", but thats still up in the air.
So in your own opinion, of all the functions currently planned, how many do you think will make it into the first public version?
Everything. Multiplayer, open world campaign, and every ship maneuver. Those are critical.
Four months is good enough to get these features up. We also want the player to be able to save and share fleet maneuvering data all over the world. It's as simple as a save file really.
The Virals are the real problem for us. Each Viral requires a unique AI, and making them "flock" together is also critical. They have to behave like a
Legion
. We have to show this through movement, and abilities. This puts a huge strain on Andy, our dungeon master. Since he's making one gigantic, open map, he has to test each mission, and every Viral we make. We'd like to make as many Virals as we can during the Summer.
And what was the public response to all this?
Did you get enough support from the gaming community?
Anyone in particular you'd like to mention?
Canard PC
forums. We love those guys. Too many other small forums to mention, but they know who they are. :)
Reddit is a bit of a cold war, some good days, some bad. Great way to test concepts and get critical feedback. Reddit is a great test bed for critical eyes, except for r/gaming, which isn't about gaming at all. On the other hand, we are quite dissatisfied with the Destructoid. They were in on our story from the very beginning, yet when it was time to unveil they didn't come through as expected. Ubuntu Forums are cool folks though. Definitely mad props to all the Linux gamers out there.
We don't wanna do guerrilla marketing ever again... at least not for a few months.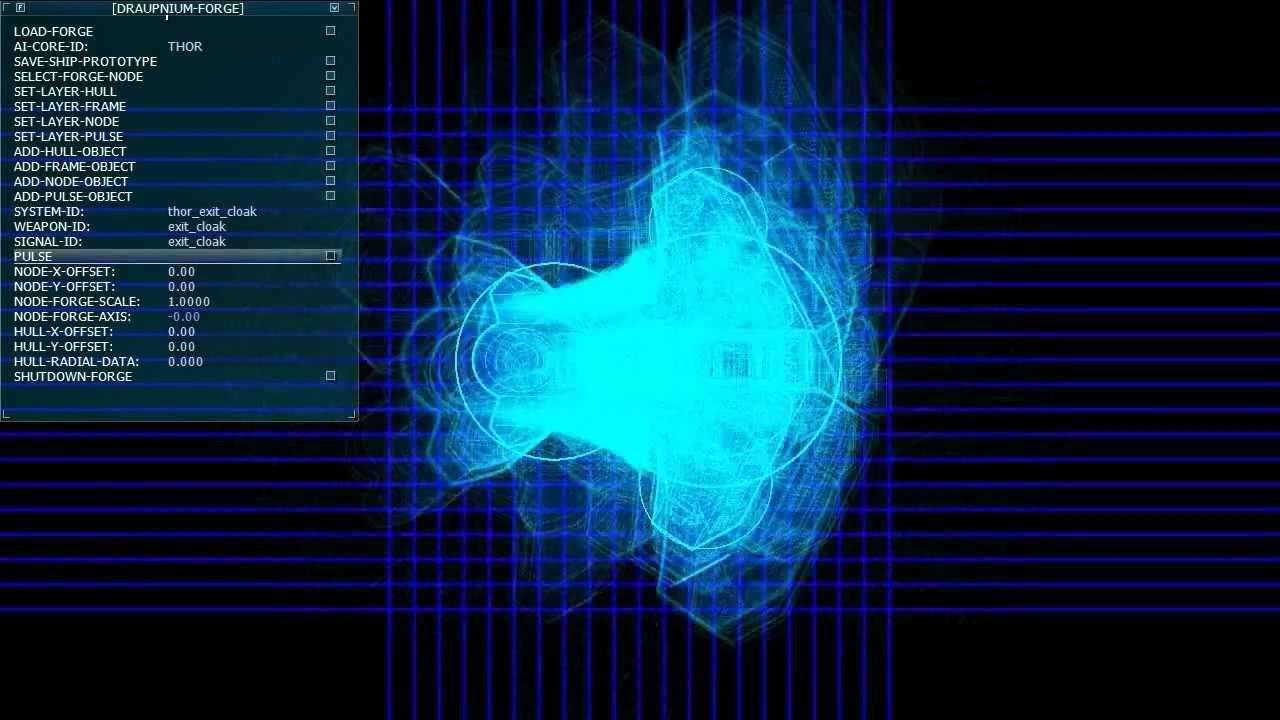 Speaking of support, why did you decide to collect funds over Kickstarter?
Care to share what were your backup plans haven't you reached the intended goal?
As of this writing, we have reached our fueling point! :D
We did have contingency plans in place. Most of our backers pre-ordered, and STAYED at the pre-order during this month. It's a humbling feeling that someone believes you can make the engine from the start. However, we aren't satisfied with survival. We're happy to survive, but we really wanna beat
Tim Schafers backer count
(not the money count; the backer count). Over 80 thousand backers... I'm not sure how to beat it except with a really bad-ass demo on the very last day on Kickstarter.
We're going to be selling a 1$ version of our game. It's basically the "
Kobayashi Maru
" mission from Star Trek, fused with
Ender Wiggins
final mission on Enders Game. We want that 1$, minimum Kickstarter pledge. The mission will last forever, arcade style; survive as long as you can. We're hacking that demo as I type this out actually.
Them
Ludum Dare
* guys have it easy; wish I could join that sometime......
* 'Ludum Dare', or 'LD48' for short, is essentially a game development competition (
link
)
What can you tell us about the Linux and MacOS versions? How did porting the engine affect your plans in the long run?
We're stable on Linux, our entry point is solid. All we have to do is un-mangle some libraries, and it's pretty much there. Mac OSX will be trivial, basically, Linux build... again... :p
Porting to iOS, Android, Google Chrome, the PS3.... those are the oceans we really want to invade. Most likely will hire a couple of other programmers for those builds. Our core game is in C/C++ and OpenGL. We're digital natives, we intend to stay close to the "metal" as much as possible. As an independent crew, we have to be everywhere, or else we are nowhere.
Last but not least, do you have any premises what you will be doing in the unforeseeable future post-release?
Besides world domination, and making sure Zynga's stock never recovers from our corporate espionage + our counter intelligence efforts, we're submitting to the
Penny Arcade Expo
. We're probably going to disregard the
IGF
this year as we feel it's another "old boys club" - just look up all the projects that were blatantly ignored by their "jurors". They like to push their own little clique, outsiders are not welcome to their special cabal.
The
PAX10
is our goal by June 15th. The Penny Arcade community is most likely the last bastion of honest game criticism out there, and we hope to impress their crowd. Post release, we're basically going to invade as many gaming systems as we can...
...including Steam and the mythical Steam Console.
Expect Us. :)
Additional links:
http://www.theverge.com/gaming/2012/4/30/2989891/former-zynga-engineer-kickstarts-sci-fi-military-game
http://pockettactics.com/2012/04/16/zynga-controversy-slade-villena-vigrior/
http://www.spacesector.com/blog/2012/04/vigrior-maneuver-warfare-mercenary-games-asks-for-fuel/
http://www.canardpc.com/news-52782-fleetcomm___operation_vigrior__ender_passe_a_la_strategie_en_temps_reel_.html
Some you may have missed, popular articles from the last month: