Hi, we are a young indie game studio from Nantes, in France, and we have recently finished our first complete game: Andy's Super Great Park. It is available for Windows and Ubuntu. A demo can be downloaded from the
website
and we are planning to release it for other distributions. Let me talk about the game.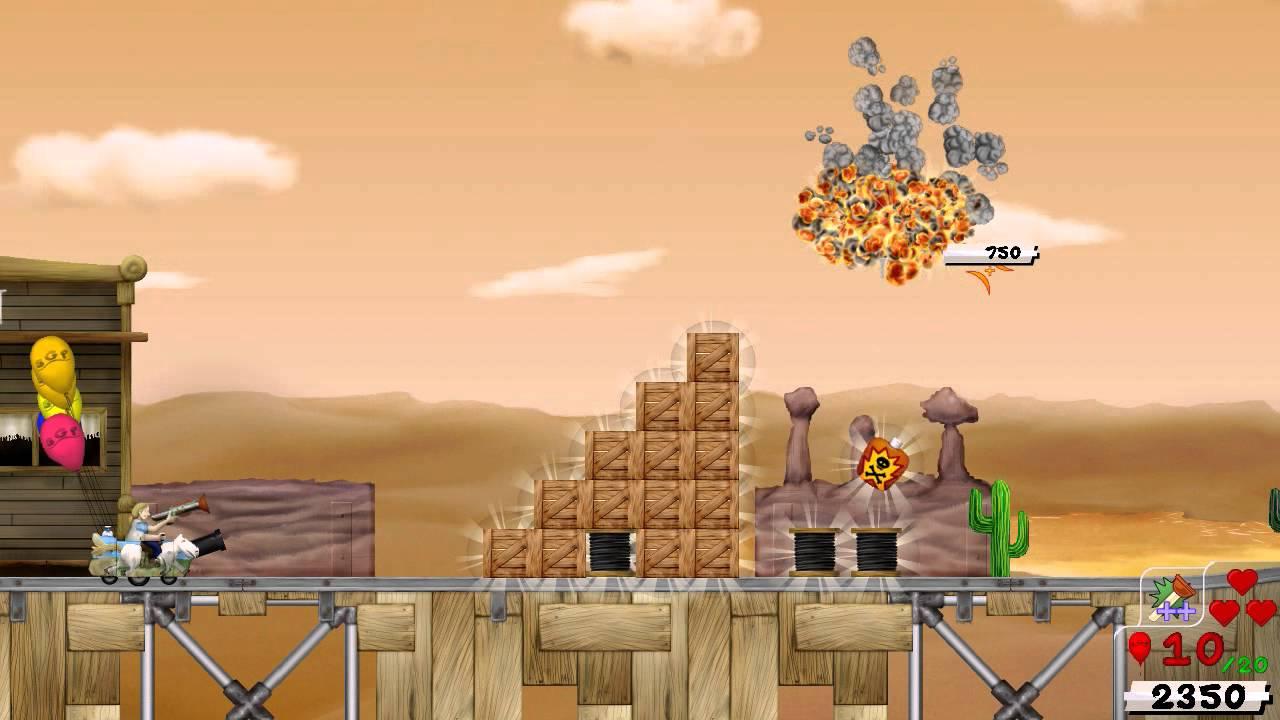 Storyline
Andy and Brian are two inventive kids who know how to build marvelous things. Their last toy? A theme park! It's been days they enjoy riding the roller coasters at full speed while frightening with their plunger guns the birds that invaded the park. For the most tenacious, the kids have even installed a cannon on their carts!
It is in this friendly ambiance that comes the question of the park's name. Surprisingly the boys are incapable of coming to an agreement! Each one stands his ground until Brian, frustrated, shoots a cannonball toward Andy's cart! When these kids quarrel, there is no half-measure....
Under the impact, the balloons that were in Andy's cart are scattered through the park. War is declared! While Andy goes on the tracks to retrieve his balloons, Brian takes off in an helicopter and drops obstacles on his friend's path.
Gameplay
Through 25 main levels, the player has to retrieve a minimum number of balloons using his plunger gun while avoiding collisions with the obstacles dropped on the path (explosive zeppelins, crates, TNT...). The player can try to get the best scores and unlock up to 18 extra levels. Finally, the adventure is punctuated by fierce fights against a tough rival, where the abilities learned in the main levels are exploited.
The gameplay is an inventive and easy to learn combination of both the platform and shoot 'em up genres, where every action can be simply done with a mouse.
Grabbing balloons with a plunger gun, shooting birds with a cannon and exploding everything else, all while riding a roller coaster: this is Andy's Super Great Park!
Key Features
Roller coaster ride in a vehicle without brakes to exercise the reflexes,

Original shooting system that challenges the player's dexterity,

Two axis of success, via level objectives and global scoring performance,

Impressive combos and chain reactions,

25 main levels, and 18 extra levels to unlock,

5 level themes combined with 5 sets of obstacles for a great variety of situations.
What do you think about our game? On which distribution would you want it to be released?
Some you may have missed, popular articles from the last month: