So I decided to go ahead and buy 10 Million as soon as it popped up as available on Steam Linux and here are my thoughts and a video of me playing it rather poorly!

Game Information:
Name: 10000000 (10 Million)
Released: March 14th 2013
Developer: Eighty Eight Games
Rating: 9/10

Hardware Specifications:
Processor: AMD A10-5800K
Video Card: Nvidia 650ti
Memory: 8GB DDR3

System Specifications:
Distribution: Ubuntu 12.10 64bit
Graphics Driver: Latest stable
Desktop Environment: Cinnamon with compositing

10000000 is an annoyingly titled game as I constantly have to add commas to the 0's and then remove them to make sure it is correct, that side here are my thoughts and a quick video showing it off.

It's a bit of an odd game really (even though it's highly addictive), it's a cross between a sort of puzzle game, a dungeon crawler and running game.

The Graphics
The graphics are as you can see in the old-skool style which is great everything fits in, I am usually one for the "needs better graphics" camp but not this time around, the graphics are perfect for the type of game it is.

The Gameplay
The basic gameplay is run through a dungeon, attack monsters, unlock chests, collect stuff but in an interesting way.

Rather than directing your player where to go your player runs constantly until he hits an obstacle where then you must match up what you need from the board below.
So if it's a chest for example you need to match up at least 3 keys, 4 gives you a double unlock (so you can open a chest instantly).
I really like how each item stacks up, so if you get more swords together your weapon is more powerful which gives you a great feeling if you somehow match up say 5 swords in a fight, YEAH TAKE THAT!

There is more too it than that, you can also collect wood and stone to unlock more rooms in the castle to upgrade your weapons for example - a lovely touch giving it a small RPG feel.

You also have a 4 slot inventory where you can stack up useful items like a skeleton key for instant unlocks, although annoyingly you can only use it twice before you need a new one, boo hoo!

It can get rather frustrating though when my mind can't think quick enough to give me a combination I need, as with all games though I am sure I can improve with time! Although time is something you don't have much of!

I feel like I am only scratching the surface on this game as well, I still have more rooms to unlock and I wander what happens when I hit that elusive 10 Million score..hmmm.

Final Thoughts
Overall I give it an 9/10 well worth the money! I would love it if it got an update to have a high score board so I can see just how bad I am against everyone else - probably the only reason it loses a point!

For £3.99 I hope it gets a good amount of sales from us Linux gamers! Far more interesting than a lot of indie games we already have.

Video of me playing rather poorly!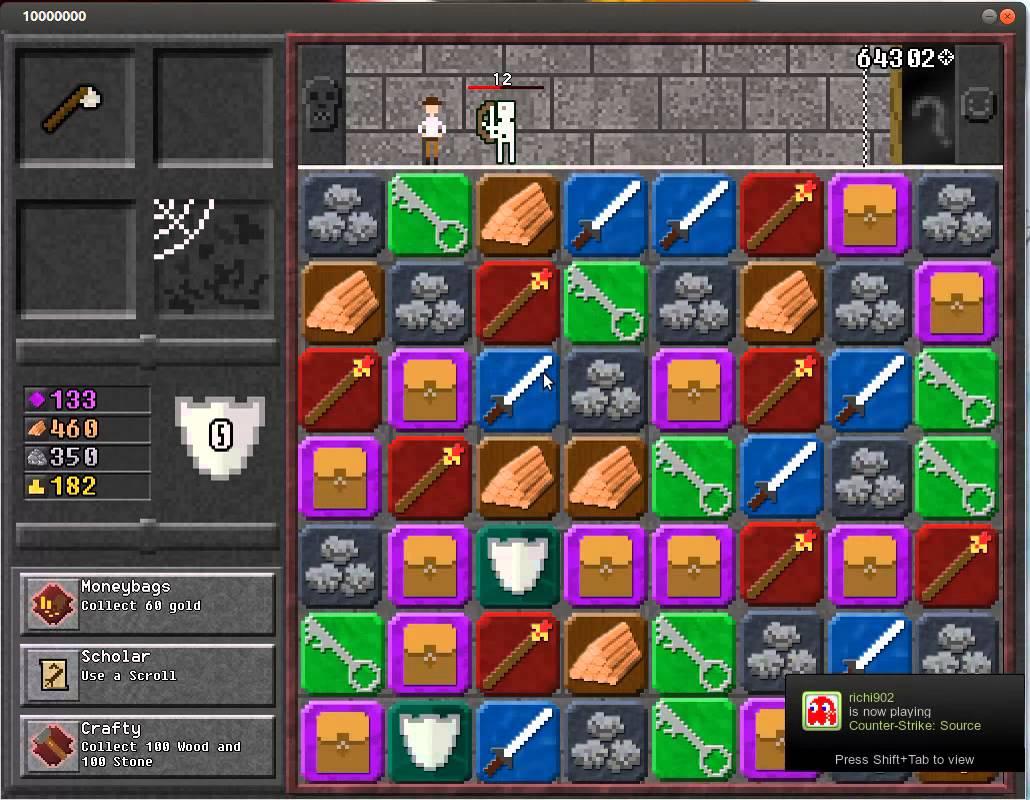 Some you may have missed, popular articles from the last month: