Rise of the Ravager
offers classic arcade action reminiscent of a fast action Missile Command while players blast descending waves of coloured enemies that can only be annihilated by a matching colour bullet (in a similar fashion to Guitar Hero or Ikaruga). Seek the favour of the Old Ones to prevent an ancient god's avatar from rising, signalling the End of Times.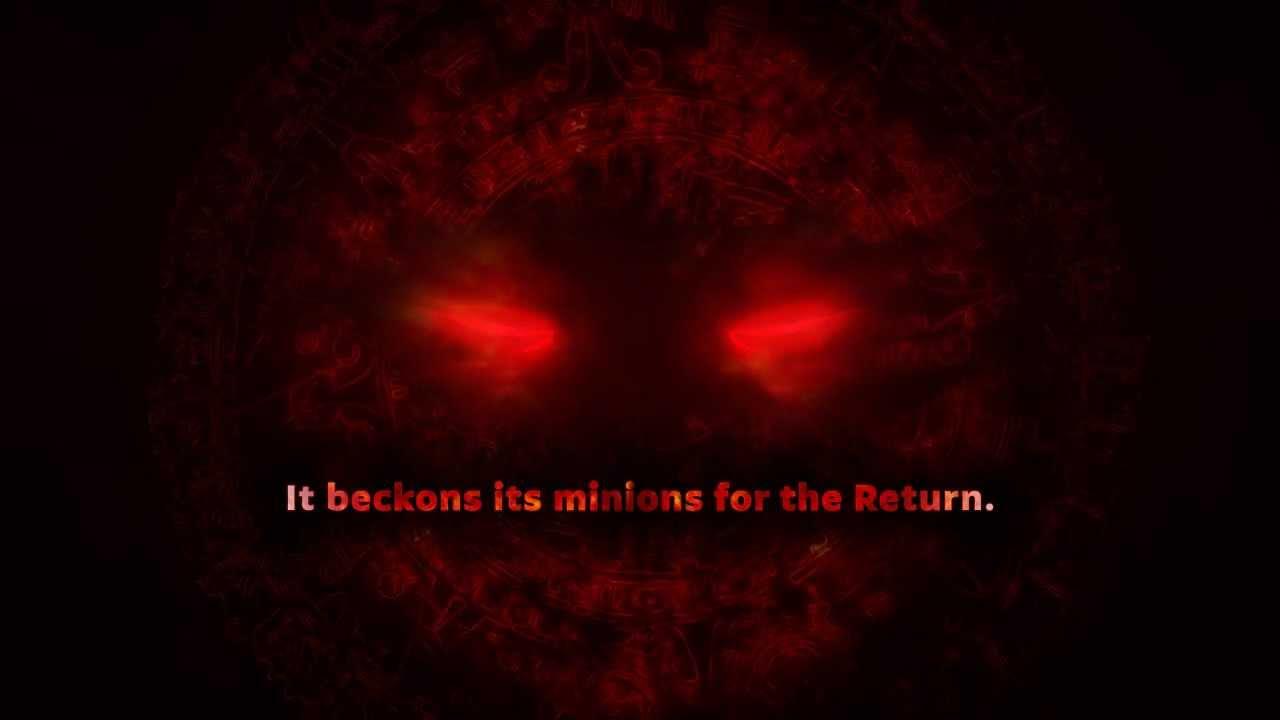 Features
• Single player campaign or up to four players in local co-op
• Co-op play offers competition for Chieftain status
• Refundable upgrade options available at the end of each level
• Difficulty scale based on number of people playing
• Enemy types are slowly introduced to familiarize players with the firing system
• Exceptional hand-drawn art inspired by Mesoamerican cultures and enhanced with an original mythology storyline
• Challenging boss fights
I also had a chance to speak to them! Below is our little chat!
Hi! My name is Fabian and I'm the Studio Director for Gentleman Squid Studio.
What was your main inspiration for Rise of the Ravager?
It started with a prototype our artist Tim created that had four turrets that each shot different colors to destroy space ships. As the "Mayan calendar - End of world prophecy" came closer last year, we thought it would be fun to take that prototype further and make it Mesoamerican inspired (It's not just Mayan, but heavily referenced). We haven't seen many games play with this setting. Sure we missed an opportunity to have a great marketing tie in. But we really liked the concept and just went forward with it. So far the feedback has been great!
It looks a little like Space Invaders/Missile Defence, did you take inspiration from them?
It is influenced by both Missile Command and Space invaders, but on steroids. One of our enemies we actually call "The Space Invader" because it descends, moves left or right, then descends some more. We then splash a bit of Guitar Hero in. We know some people don't quite get that from either the description of the game or screenshots/videos. But when you play the game, you find yourself noticing the patterns of colors coming down and you have to remember which finger gets associated with a color. We try to help you remember colors associated with keys/buttons by designing the reticle to match the key/button layout you picked. You will panic later on trying to remember colors and this helps a lot! It's a single player campaign, but if you play with friends, it gets really fun because while you are all working on the same goal, whoever scores the most gets to distribute attributes points later on. They can be a jerk and not assign anything or assign it in your least favorite upgrade. This game is definitely a more fast paced game than Missile Command and can leave you at the edge of your chair when playing. Safe for all ages too :)
You are the awesome guys who made Three Dead Zed, how have the Linux sales been for you, worthwhile I hope?
Aw! Thank you! We have some very dedicated fans and it really warms my heart to see this. Of course we'd like to see it be successful, but the game is struggling. It's our first game and rarely do new developers know how to get people to play their games. Although what makes it worth it is seeing that random tweet or review of someone absolutely having fun. I hate sounding sappy, but really gets me all choked up.
How has your experience with Desura and Gameolith been for your games?
They have been great! Desura actually directed us to start developing for Linux. We're new at game development and ports just slipped our minds! It has also been a great site to help us learn about self promotion with indiedb.com. With Gameolith, I don't even know where to start with how much I want to thank the owner. He has been nothing but supportive of us. I hope for that site to continue to grow and grow.  
How easy has it been for you to support Linux with your games?
Due to our inexperience in game development, it has been a bit shaky start. The frameworks we picked in the past made it slow for us to port games. Short version: Three Dead Zed (3DZ) originally created in Adobe AIR. We didn't know that AIR hasn't been supported in Linux for a while now. So game suffered. Wanting to make the game an overall better experience along with bringing it to the Xbox. This gave us opportunity to rewriting the game in XNA. XNA not directly supported in Linux so now the Enhanced Edition of 3DZ wasn't available for Linux. That really killed me and I felt absolutely horrible reporting that. While developing Rise of the Ravager, we still wanted to bring the Enhanced Edition of 3DZ to Linux. Jonathan from Gameolith reminded us that Monogame allows for this. We're a small team so we were going as fast as we can while developing a new game. Once we ported 3DZ, Rise of the Ravager was much quicker and a smoother process!
Any problems you think need sorting for developers like yourself in developing games for Linux?
I think mostly the variety of distros. We went the "Steam" way and prioritize for Ubuntu, and then looked outward to other versions. I think if you look at our history, we've been getting better and better at builds.
What engine did you use for Rise of the Ravager?
We developed it first in XNA and then used Monogame to bring it to Linux.
Will you be looking into using more cross platform friendly development tools in the future?
We're actually looking to consider using Unity for our eventual new game. Don't have an idea or date for that game yet.
Will you continue to support Linux with future titles?
Absolutely! We may have a couple of smaller titles that may or may not be immediately made available, but our "flagship" games will definitely.
Any words of advice for potential developers looking to make a Linux version of their games?
Do it! Speaking with some other developers, they've asked us, "Why support a small community?" It's a very loyal and dedicated community for gaming. It helps feed your creativity to see people enjoying your games. Making games will be difficult no matter what, but having those super fans will make all the struggles worthwhile.
I would like to thank Fabian for taking the tile to email the game in and answer all the questions! Also <3 for the keys he sent over 3 of which we gave out on twitter (
follow us!
), 1 I pinched for myself to test with, as for the other 2, well... :D
Desura Codes:
MD0PE-N36HN-8LMQM-CLYNT-XMZTT
GE31T-B8JBP-MQ6K0-YMCMM-MQCEL
First come first served!
The game itself has been getting some good reviews in the press so be sure to let us know what you think of it, especially those of you who take the keys above and be sure to thank Fabian for them!
Some you may have missed, popular articles from the last month: