Well now this game is quite the pleasant surprise, I tend to grow a little tired of games that are "old school" as most of the time to me it means it's going to be a platformer with some attempt at 8bit graphics, not the case with this game!
Assault Android Cactus
is a twin stick shooter that combines fast paced gameplay with some really great graphics built atop of Unity3D (so we can thank Unity again for another great game). Assault Android Cactus hasn't been released yet but I snagged a preview build to play around with a record some game play. It took me a while to find recording software that works well but I settled with Vokoscreen!
Key Features
Multiple Playable Characters - Each android has a unique weapon set and play style, experiment to find which android suits you best.
Dynamic Levels - From lights out to shifting walls to giant flamethrowers, there are surprises on board the Genki Star that will keep you on your toes.
Overwhelming Odds - Push back against hordes of robots with quick reactions and clever weapon tactics.
Giant Robot Bosses - Challenge the guardian of each deck as they unleash bullet hell and stage covering special attacks.
Co-Op Play - Join in with two, three or four players and experience escalating chaos. Supports Keyboard/Mouse and Gamepad configurations.
What I love about the game is that while the levels themselves are small they generally have a fair bit going on in them, like the first level below you are falling on an elevator which crashes down below, all while you are fighting off hordes of enemies, excellent! It can get pretty intense as well, safe to say I let off a few squeals thinking I wasn't quite going to make it.
Not only that but you get to fight huge mechanised bosses as well, who doesn't love a good boss fight?
First Look Video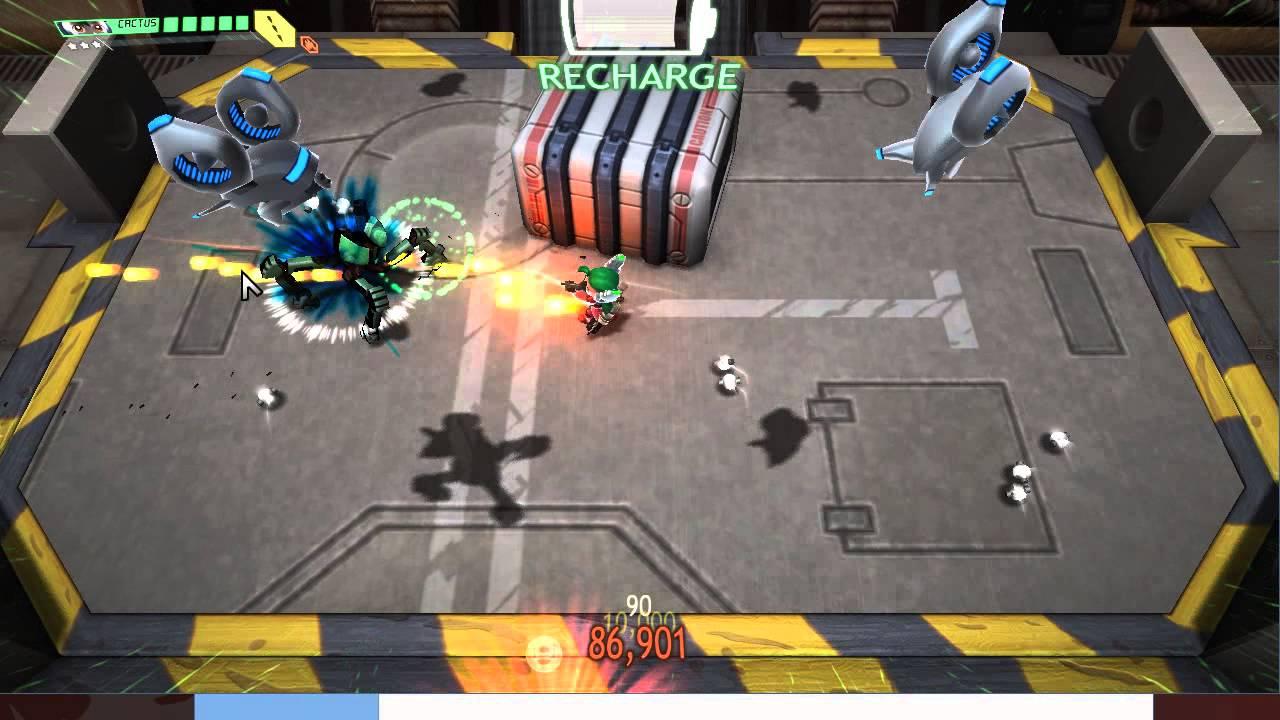 Seems the audio goes out of sync but you get the idea, seems my Video capturing needs work eh!
They took the time out of their busy lives developing to answer a few questions of mine too!
Will it be a Steam only release or will you have DRM Free downloads available too, are you looking at others like Desura, Gameolith etc?
QuoteI think the best approach is to make your game easily accessible and rely on its quality to drive purchases, so there will definitely be a DRM free version. We're not a steam developer yet so we don't know all the details but if our Greenlight is approved we will be investigating Valves DRM options.
 
We are evaluating Desura and other indie game distribution platforms, but we are not ready to commit to anything.
How has your experience been with Unity and publishing to Linux?
QuoteQuite smooth actually, Unity's build system is very robust so it's almost identical to Windows and OS X development. The biggest thing so far is that Linux reads control pads differently, which solved a bug we have in the windows version!
Is the Co-Op play same computer online or will it feature online Co-Op as well?
QuoteCo-Op is local play only, with only 3 people on the development team it would have stretched us too thin to attempt online Co-Op. We'll be looking at this as a potential feature for post release updates.
They are looking to get onto
Steam via Greenlight
as well so you know the drill, vote if you like it!
Finally the developer wanted me to note this to you all:
QuoteI'd like to let people know that I used Blender to edit the announcement trailer, it's an amazing piece of software and I think more people should be aware of what it can do.
This is the trailer: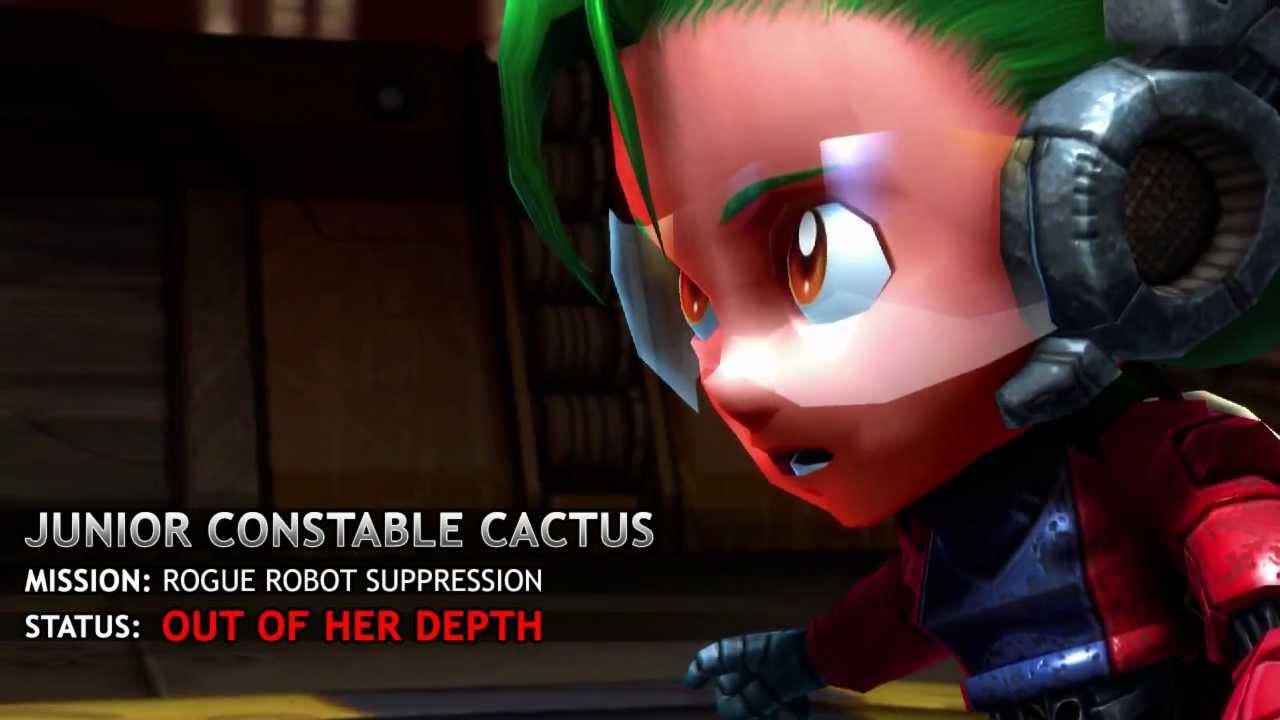 One to seriously watch folks, I personally love it. It perfectly matches up the "old school" style of gameplay with great graphics to make an exciting game!
Some you may have missed, popular articles from the last month: