Scraps
is an awesome looking and sounding vehicle combat game that involves you building the whole thing!
Scraps is a bit like the multiplayer melee mode in
Interstate '76
, except you build your vehicle from the chassis up instead of just bolting on weapons and armour. It's kind of like how you put stuff together in
Stratosphere: Conquest Of The Skies
except that it's a vehicle instead of a floating platform.
Scraps is sort of like building a vehicle in
LEGO Racers
except that when you build your vehicle, every part actually does something and has mass and aerodynamics, instead of the result being mostly cosmetic. It's something like
Robot Wars
, except you drive what you've created directly.
Trailer: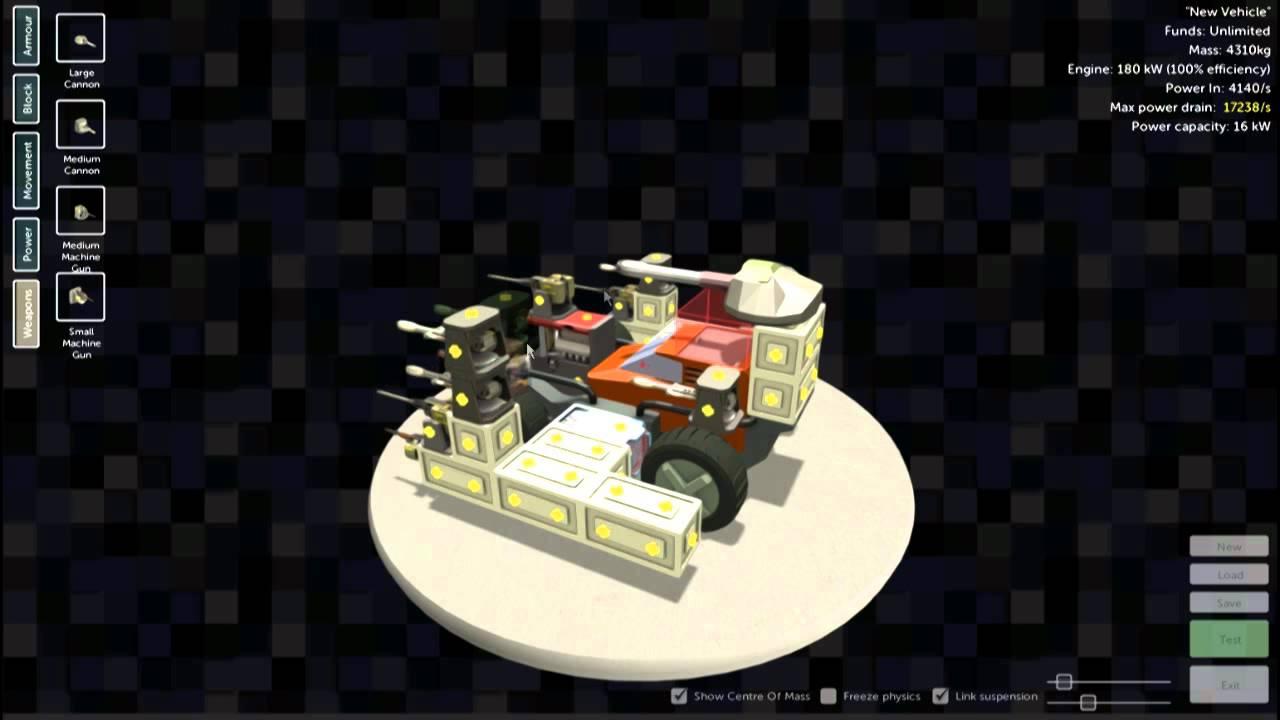 Looks like an awesome start to what could be a pretty big hit, haven't seen a game like this for a while, especially one that supports Linux.
The game itself is built with, you guessed it, Unity! So another game we have thanks to Unity!
Download: http://www.scrapsgame.com/download/
They are looking for some
Greenlight love
too so go vote if you like it!
Some you may have missed, popular articles from the last month: