Legend of Dungeon
A 4 Player Co-op Rogue-Like-
like
Beat'em'up with Dynamic Shading on
AWESOME
Pixel Art, has gotten it's latest Alpha update and it's a biggy!
Trailer: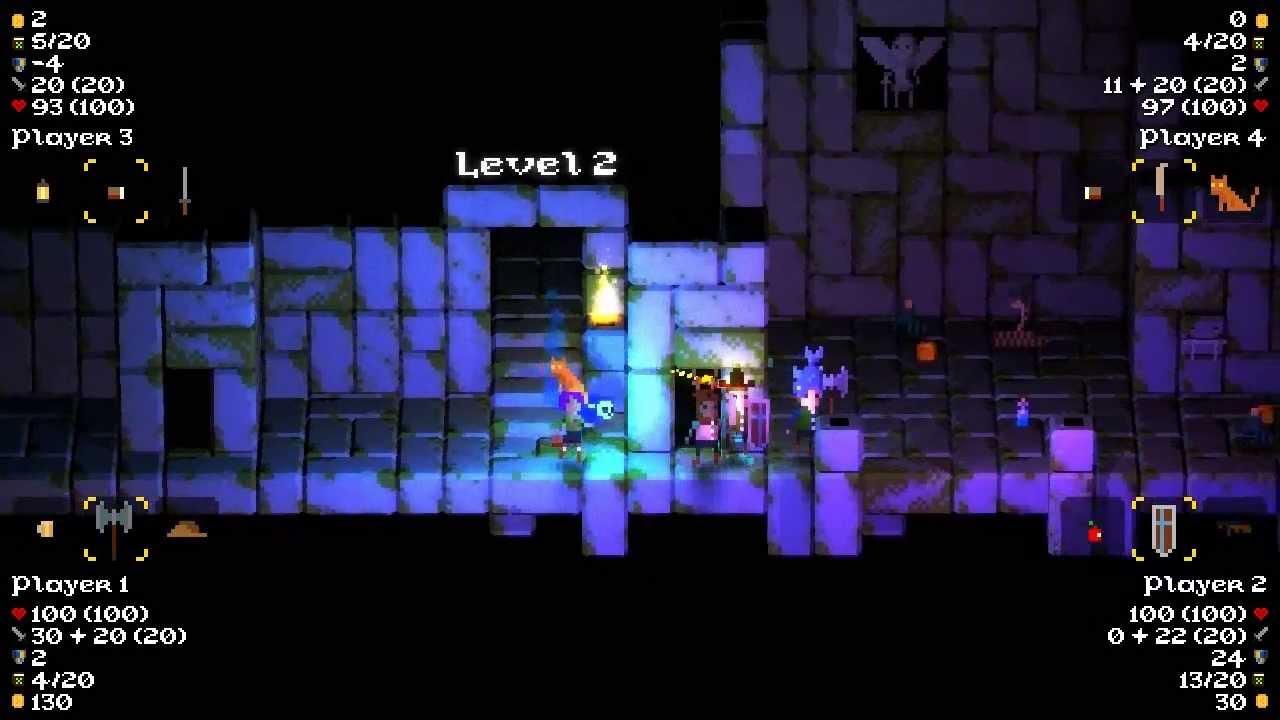 I've played this game a bit and the graphics style is really nice, love how colourful it is!
You can pick it up right now with the soundtrack for $15 or without for $10
right here
.
Changelog:
Added NPC's!
Item Shop
Blacksmith
The Traveler
Added Gorgon (careful, saps speed)
Added Bombling
Added Gloom
Added Unicorn Boss!
Added Vampire Boss!
Added Random Summon book (use at your own risk)
Added Crate Summon book
Nerfed the Succubus, she was OP
Nerfed the Enchanted Skeletons, what was I thinking?
The Eye spawns later now
Changed how items dropped so they don't get stuck on you anymore
Fixed doing damage from doorways (so you can't attack through those walls where monsters cant get you)
Fixed the orb count needing one too many to revive
Fixed Blobs loving on switches and boxes
Fixed Monster effects (like sap strength) happening even if you don't take dmg from a hit.
Turns out I forgot to add the Dragon Helm, Fox & Kitsune Mask to the item spawner, fixed.
Moving blocks in other rooms no longer make noise and shake the screen.
Niceified some of the older sprites
Made apples bounce
Some you may have missed, popular articles from the last month: