Legend of Dungeon
- A 4 Player Co-op Rogue-Like-
like
Beat'em'up with Dynamic Shading on
AWESOME
Pixel Art. The game has now just a few days ago hit Beta and received a nice big update and you know what? It's looking seriously good.
The lighting and graphics in this game are just so fantastic, it's really worth it!
Trailer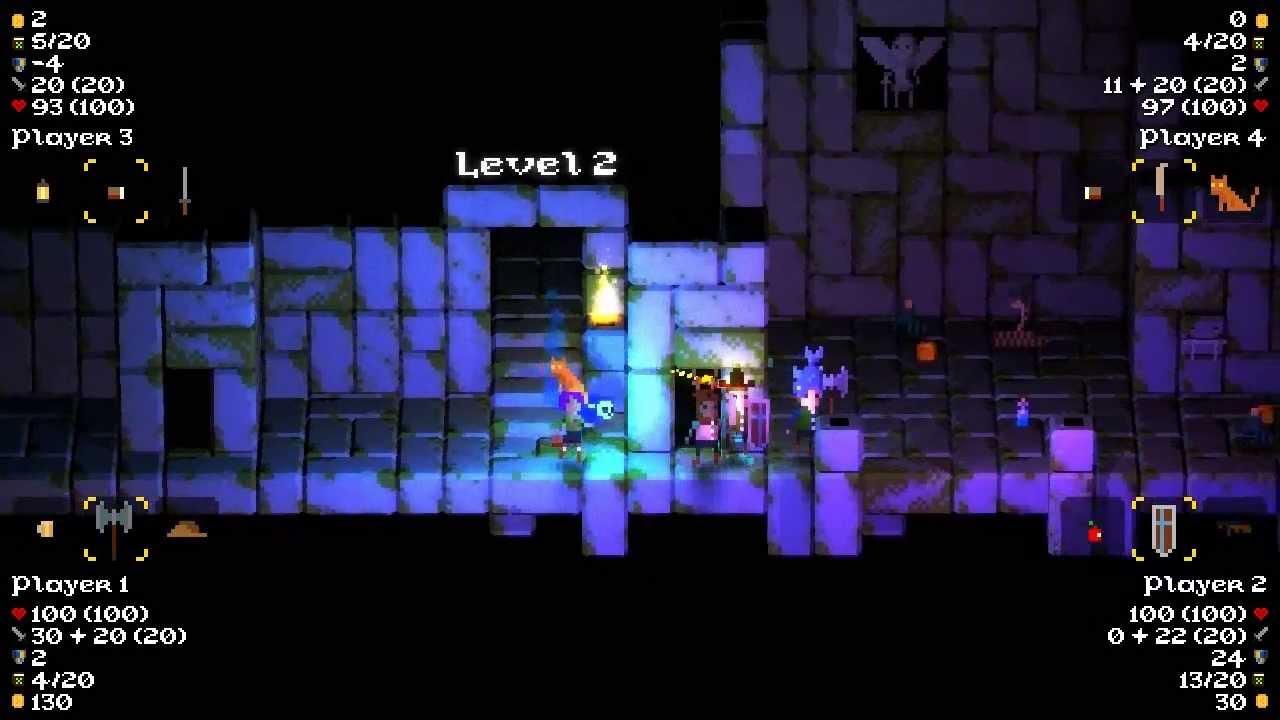 What's new in the Beta
Doors you enter from will be lit from the back until you leave the room.
Improved Item response time (should be instant on release of attack!)
Improved the way player and item light stats work
Blacksmith Prices adjusted
Gave the Traveler proper text
Items flash a bit on the ground so you don't miss them
Added Gambler NPC
Added Local Highscore!
Added "got treasure" * signifier to the scoreboard
Added Scoreboard sound effects
Added Real "Set Player Name" Menu- just click the playername to change it
Added Ghost
Added Blood Blob
Added Arasmas
Added Bazooka
Added Flame Thrower (and the ability to light stuff on fire!)
Added Code Hammer
Added Fire Sword
Added Gerbil
Added Flare Gun
Added Remote Control
Added the Pen
Added Penguin
Added new potion, you'll know it when you find it
Added NPC not enough gold sound
Modified the stat readout to display def and str for each item and yourself
Doors now flash before a monster comes out
Soul Orbs time out
Made the kitten summon book very useful
Altered some defense balancing
fixed the Random Spawn book to be more dangerous to use
fixed Merchant death text
fixed jumping off secret door blocks
fixed the Vampire sometimes dying outside the room bug
fixed Kitten wear compression bug
Made some big balance changes to when monsters appear
Nerfed Blobs
Nerfed the Eye
Made the Grim Reaper worse instead.
The dungeon now refills with monsters after reaching the treasure… good luck!
You can pick up a copy
directly from the website
using the Humble Store widget for $10 or $15 with the soundtrack, not bad!
Some you may have missed, popular articles from the last month: