I got in touch with CellarDoorGames creators of the indie hit Rogue Legacy the rogue-"lite" to bring you an update on it's progress onto Linux, it's coming!

What is Rogue Legacy?
A rogue-"lite" game for PC, Mac and Linux.
You will die, but your children will avenge you. They might be genetically deficient, but that's ok. You still love your colour-blind baby. Or do you?
A procedurally generated castle. Every playthrough is different.
Over 8 classes to choose from. Each class has unique abilities which change the way you play the game.
Every time you play you get a little stronger. Never back to square 1.
Find tons of loot and deck your dood OUT.
Massive Skill tree? What? Yup.
New game+? Zup? Yup.
Equip runes and customize your character however you want. Wanna fly? GO FOR IT!
Got a controller? Play with a controller. Big Picture ready!
Fart Jokes. Or not... Depends on how much you hate children with I.B.S.
Clowns.
@gamingonlinux The guy who is doing the ports said preliminary porting has been easy. If nothing bad happens, hopefully done in 1-2 months.

— CellarDoorGames (@CellarDoorGames) August 3, 2013

Trailer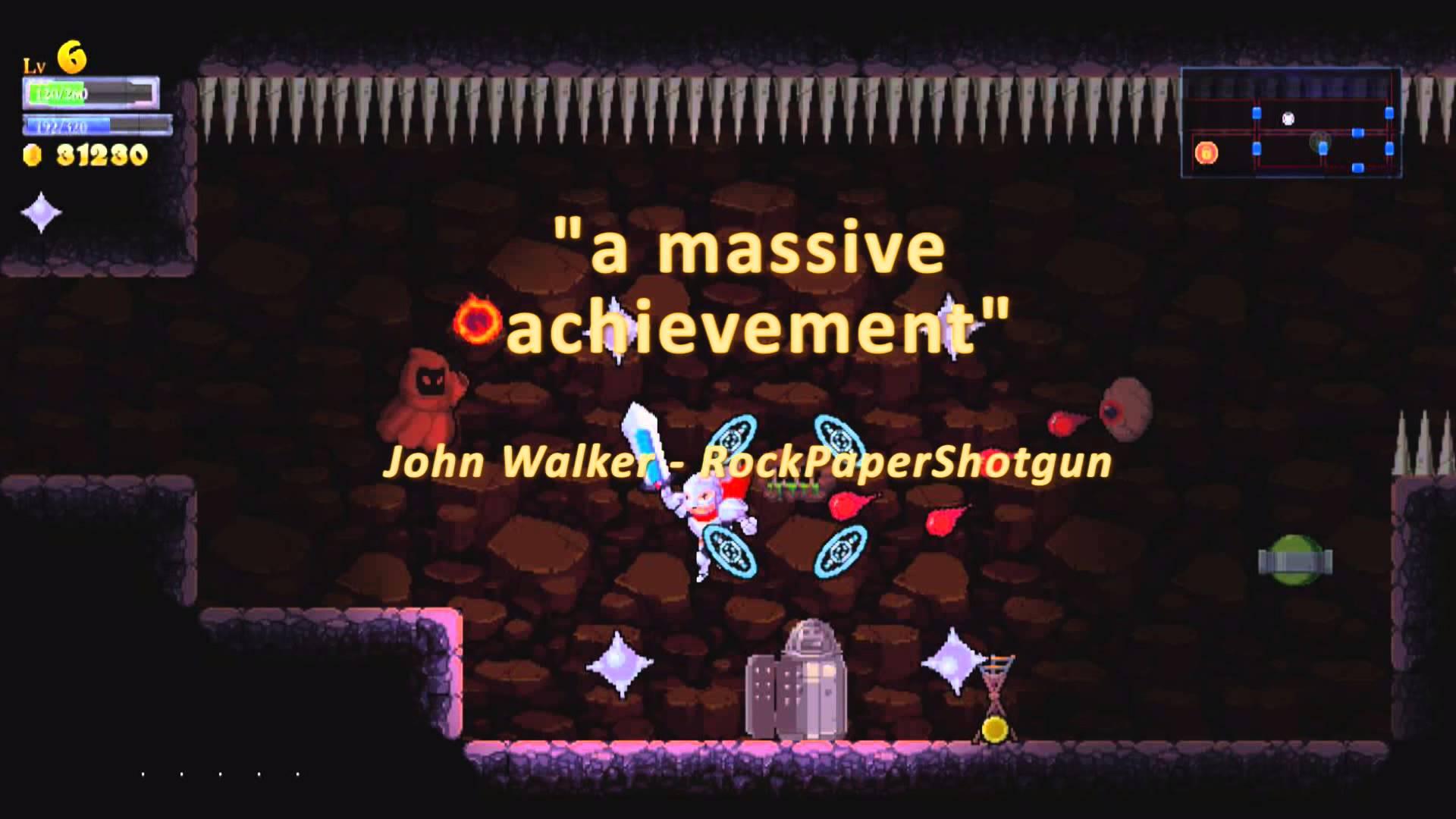 Quite excited for this one, my twitter feed has been full of nothing but high praise for the game. So this is welcome news.
Some you may have missed, popular articles from the last month: