KarBOOM
is a car-crashing game for Windows, Linux & Mac with a multiplayer focus. The idea is simple: stay in the arena. Variety is added with mutators and game modes to change the rules of play, bots and shoulder-to-shoulder multiplayer. The simple controls mean up to 4 players can play on one keyboard. Gamepad support means up to 8 players can play on one computer. Bots mean you can play or practice even when you don't have others around to play with!
Well now this looks fun! We need more little arena games like this, this game looks highly amusing.
Short Trailer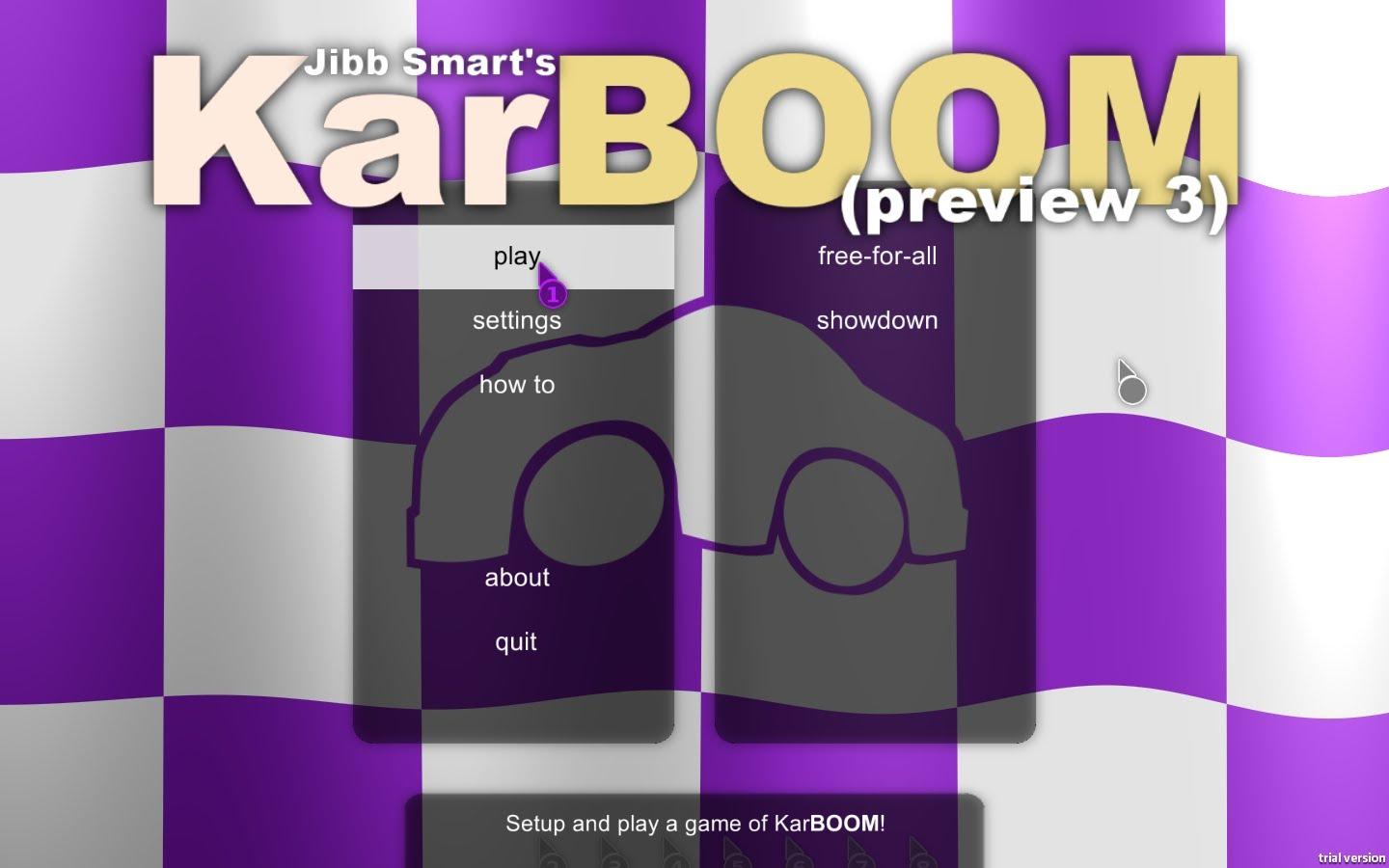 Download Demo:
http://www.indiedb.com/games/karboom/downloads/karboom-demo-4-linux
The developer is planning to release the full version in October as this is just the demo. The develper states that it is best played with other people as the bots are rather stupid, so get some friends and some gamepads out for this one folks.
Some you may have missed, popular articles from the last month: