Postal 2 (Steam, Desura) the first person game from RunningWithScissors looks like it's getting a totally free DLC!

Originally the developers posted this on twitter:
Fairly soon we will be making an announcement on what we are currently working on. Those that own and enjoy P2 will be happy. Retweet :)

— RunningWithScissors (@RWSPOSTAL) September 3, 2013

And they followed it up by replying to us to hint a bit more!
@gamingonlinux Well, some maybe. It's going to be free, it's going to be for P2, and it's going to give every fan a reason to play P2 again.

— RunningWithScissors (@RWSPOSTAL) September 3, 2013

Lastly the true confirmation of what it will be:
@gamingonlinux Yup, as a thanks to our fans for 15 years of support. Some of the most popular requests and mods being implemented. More soon

RunningWithScissors (@RWSPOSTAL) September 3, 2013

So Postal fans, it looks like it's time to get excited! I recently got myself a copy of Postal 2 after being a fan of Postal 1 so this is good news!
I wonder exactly what it will add, supporting an old game like this with brand new content is very welcome and they are a developer well worthy of support.

About
Live a week in the life of "The Postal Dude"; a hapless everyman just trying to check off some chores. Buying milk, returning an overdue library book, getting Gary Coleman's autograph, what could possibly go wrong?

Blast, chop and piss your way through a freakshow of American caricatures in this darkly humorous first-person adventure. Meet Krotchy: the toy mascot gone bad, visit your Uncle Dave at his besieged religious cult compound and battle sewer-dwelling Taliban when you least expect them! Endure the sphincter-clenching challenge of cannibal rednecks, corrupt cops and berserker elephants. Accompanied by Champ, the Dude's semi-loyal pitbull, battle your way through open environments populated with amazingly unpredictable AI. Utilize an arsenal of weapons ranging from a humble shovel to a uniquely hilarious rocket launcher.

Collect a pack of attack dogs! Use cats as silencers! Piss and pour gasoline on anything and everyone! YOU KNOW YOU WANT TO!
Features
Aggressive vs. Passive: POSTAL 2 is only as violent as you are.
One large non-linear world.
Explore the world and accomplish your errands at your own pace.
Interact with Non-Player Characters
Survival Mode: If you choose to play as a pacifist, you will still have to deal with the NPC's who may also go POSTAL!
Based on the Unreal Editor: Easy to use and very powerful, with many mods already available from the community.

Here is their funny trailer to get onto Steam: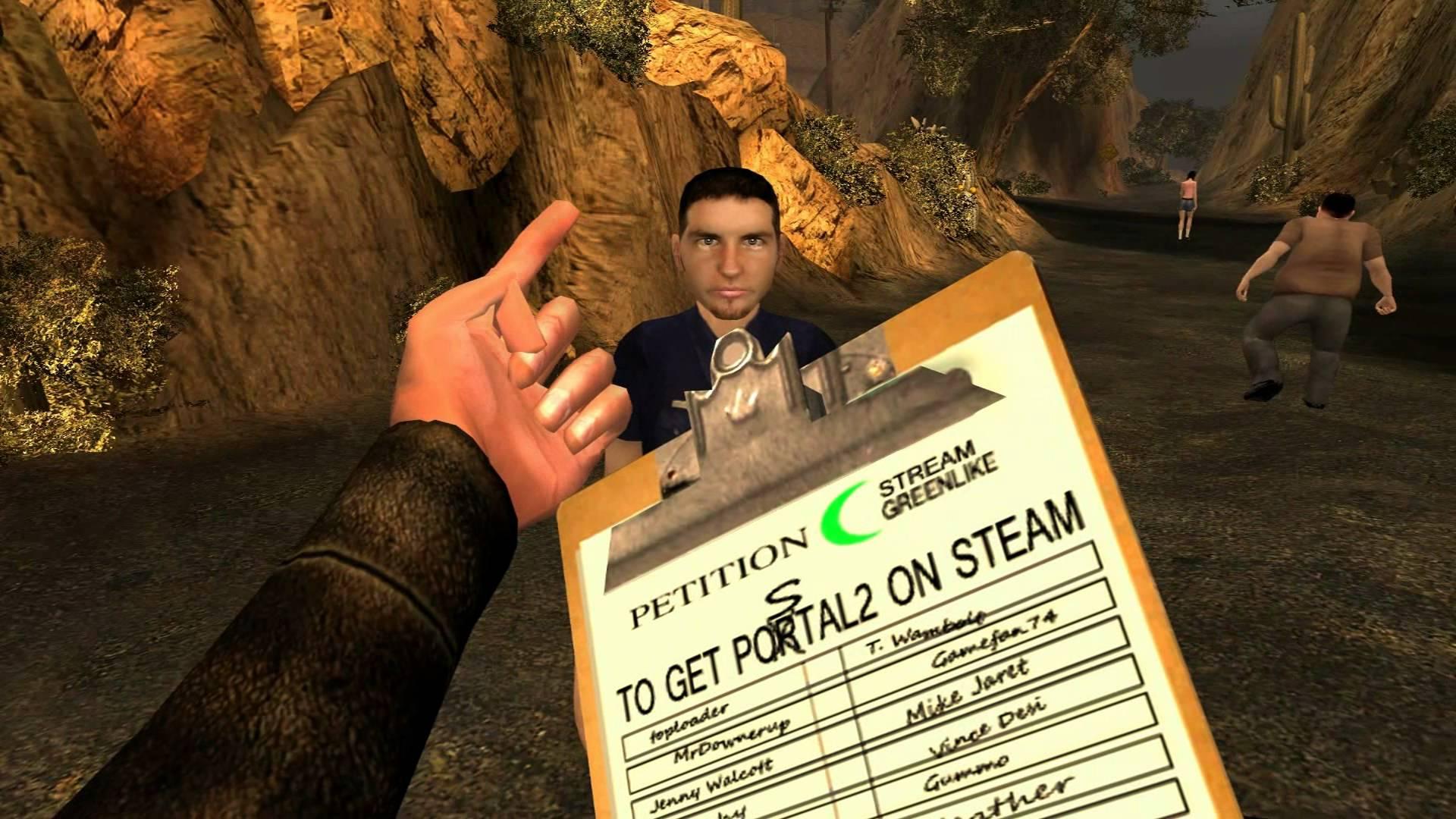 Some you may have missed, popular articles from the last month: