Valve has unveiled the final announcement and
it's a controller
and it's a very peculiar looking device.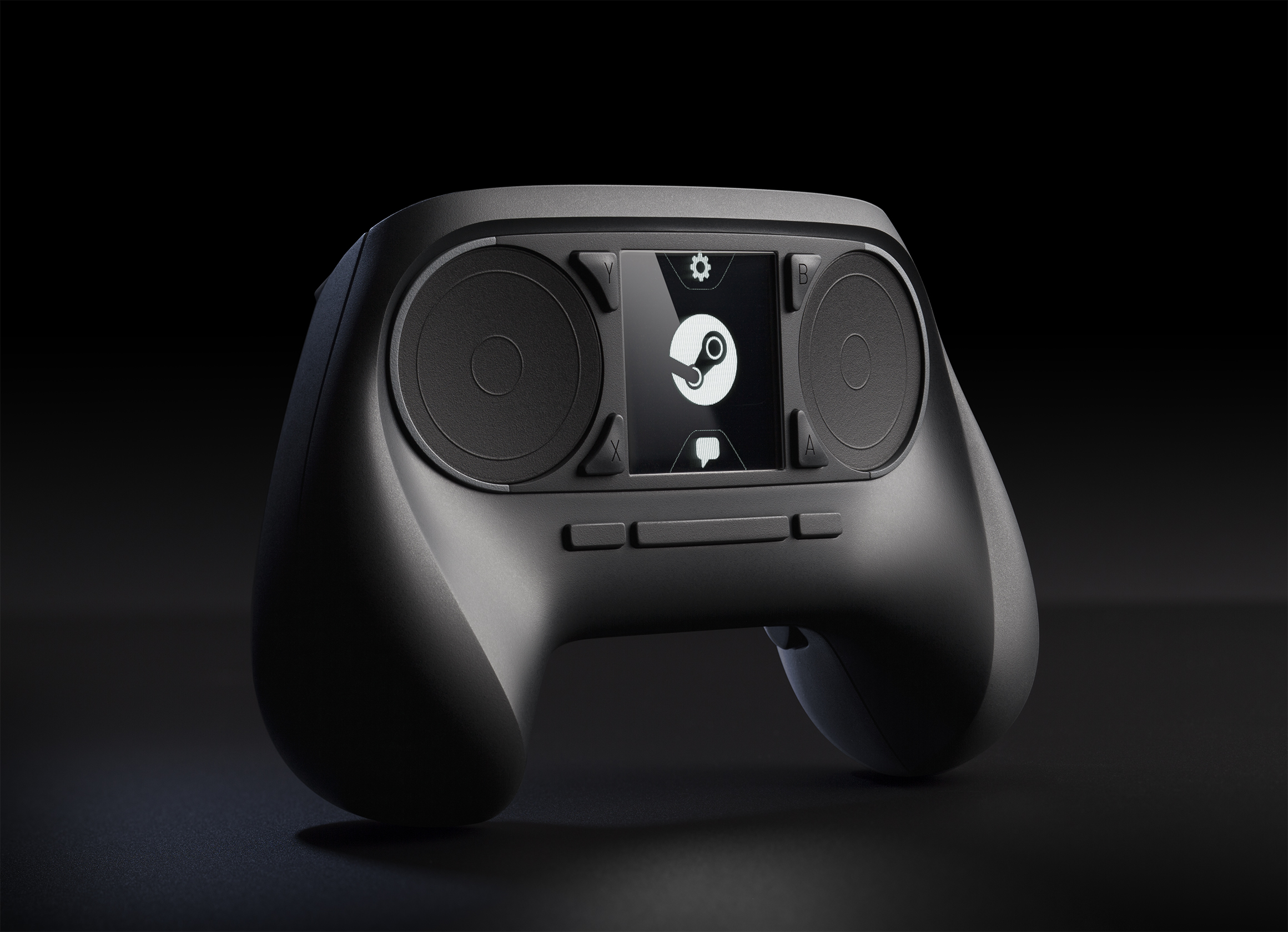 Just look at that thing!
I cannot wait to try that ugly thing out to see how it really fares, who knows it could offer better precision than a mouse, but I do still somehow doubt that.
They say they will be tricking all older games into thinking it's using a Mouse & Keyboard when really it will be using the controller, will be interesting to see how that works exactly for titles that don't support the controller.
It features a touchscreen in the centre of it much like the Playstation 4 controller, unlike other consoles controllers it comes a lot more buttons, 16 buttons in fact, wow that's a lot. The screen in the middle won't divert your attention away from your game like the WiiU as any action you take on it will have an overlay on the big screen too for your action, that's awesome.
I am terribly glad they didn't go the WiiU way, trying to play that looking up and down making my neck like a yo-yo does get a little tiresome after a while.
The biggest thing yet again is how open the hardware will be, they want you to do stuff with it:
QuoteThe Steam Controller was designed from the ground up to be hackable.
So who will be the first to mod it? That will be a fun claim to fame that's for sure.
They won't be getting rid of Mouse & Keyboard support either so worry not, they want you to use whatever device makes you happy for input.
I doubt anyone is really surprised by this news considering Gabe Newell of Valve did state before they were working on controllers, even the previous announcement stated they would have more info on controllers soon so I guess it was a given they were going to show us a controller as announcement #3.
What are your thoughts? The more I look at it, the more I'm starting to love it.
Some you may have missed, popular articles from the last month: