Hey there folks! Today I present to you a small test I did with the recent Wine 1.7.1. The video showcases the differences of games running in a normal Wine 1.7.1 versus a patched Wine 1.7.1.
A couple of weeks ago, Stefan Dösinger of CodeWeavers released a series of patches that were meant to boost the performance of Direct3D in Wine. While I was browsing various Linux forums, many people claimed to experience a nice boost in performance whilst others claimed they met regressions/bugs, or nothing different at all.
I decided to test these patches myself, and with the help of Sobkas on guiding me with the compilation process, I present to you the following video!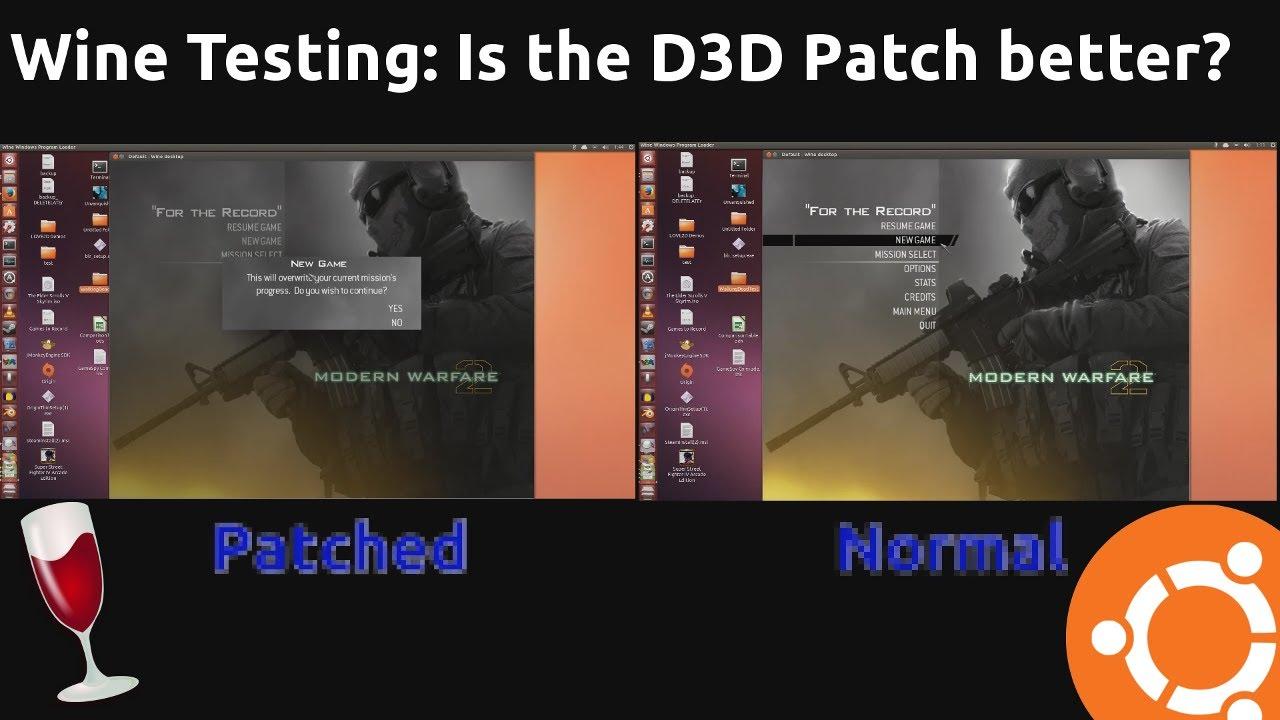 Please note, before getting angry or worried, that this test is only a small sample!
It is not representative of what the Linux community may experience in it's entirety when trying out these patches.
I did make use of PlayOnLinux to ease the testing process, but the Wine used is the one I compiled myself. The tests in this video were all done on my AMD CPU system, so it is highly likely that Intel users will see very different results. I attempted to test as many games I had with the limited amount of time I had. Each game was tested about 3 times, and only on the third attempt was recorded.
While I tried my best to do things right, I am not infallible so please forgive any mistakes I may have made.
If you are uninterested in watching the entire video, you may skip to the 27:00 mark to see my results displayed in a table.
Here's the link to the Wine patches if you wish to try them yourself (rename the attachment-1.bin to cs.tar.bz2):
http://www.winehq.org/pipermail/wine-devel/2013-September/101106.html
Here's the link to sobkas's awesome and easy guidelines to compiling the patches yourself:
http://www.gamingonlinux.com/articles/wine-172-has-been-released-into-the-wild.2418/#8936
A big thank you to sobkas for the help! Any guidance on mistakes I may have made, or advice for future improvement is welcome :)
Some you may have missed, popular articles from the last month: