Hey there folks!
Today, I bring to you a small video concerning
Air Conflicts Pacific Carriers
. I plugged in my Saitek X52 controllers in Ubuntu, fired up the game and started playing! I couldn't believe it would just work!
To skip any introductory explanation, just go to 2:10 to see gameplay right off the bat.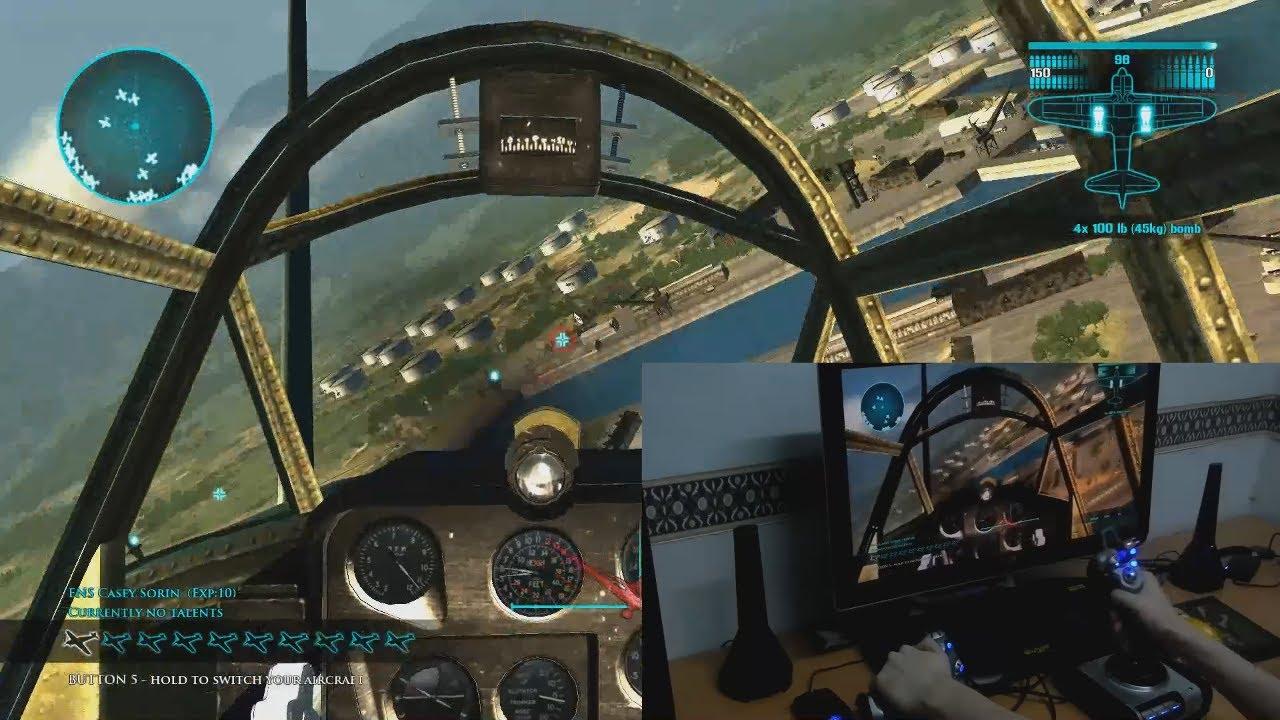 Skip to 5:15 for cockpit view gameplay to see how it looks and feels.
Skip to 11:24 for the third view, where there's no visible plane in your way.
For Linux and Mac users, you will notice that the graphics of this game looks nothing like Windows even though you've maxed it out. The developers have explained on the community hub that this is due to them not fully understanding OpenGL, and being more familiar with DirectX.
Nonetheless, I am grateful they even decided to port the game to Linux!
This game is not without bugs though. When trying to control the plane with mouse and keyboard, there's some sort of Y-Axis issue with the mouse where I can dive one moment, but not fly up. Or the next it would be opposite.
You will notice in the video that the actual screen recording lags here and there, and this is due to Vokoscreen storing the file at a way too large size on my harddisk, causing it to become overburdened.
I couldn't use SSR, since it kept crashing on this 64bit install.
I apologize if I made any mistakes, or if I'm missing any valuable information. I hope you enjoyed watching this, and now we have one more video showcasing how the cool controllers work on Linux too!
A cool little tidbit: On Windows, I can't get these Saitek X52 controllers to work properly with any game yet. On Ubuntu, I didn't even need to find a driver. It just worked. Little win for Linux there, in my experience.
Some you may have missed, popular articles from the last month: