Livestreaming is seriously a lot of fun and it's something I've wanted to do for a long time. Thanks to projects like FFmpeg and Libav you can also do that on Linux with relative ease, but little under a year ago I started my own project to make it even easier.
Castawesome
is a free/libre open source GUI front-end to ffmpeg or avconv that allows you to quickly setup your own livestream on
Twitch.tv
,
YouTube
 or
Hitbox.tv
 to play games, talk or whatever you want to do in front of a live audience on the other side of the monitor. It's meant to offer a more user-friendly option to manually editing Bash scripts or inputting parameters to a long ffmpeg command in terminal. Of course it doesn't offer as wide feature set as Open Broadcaster Software or XSplit, but in it's current state it handles the basics like screen regions, framerates and bitrates and I am implementing new features as soon as I know what and how.
I've prepared a screencast for you that covers the installation and configuration of the software (BTW, sorry if I wasn't completely clear in the commentary, talking tech in English isn't exactly my strongest suit). If you want a bit clearer instructions (that might be a little bit out-dated by now) you can also check
the README file
.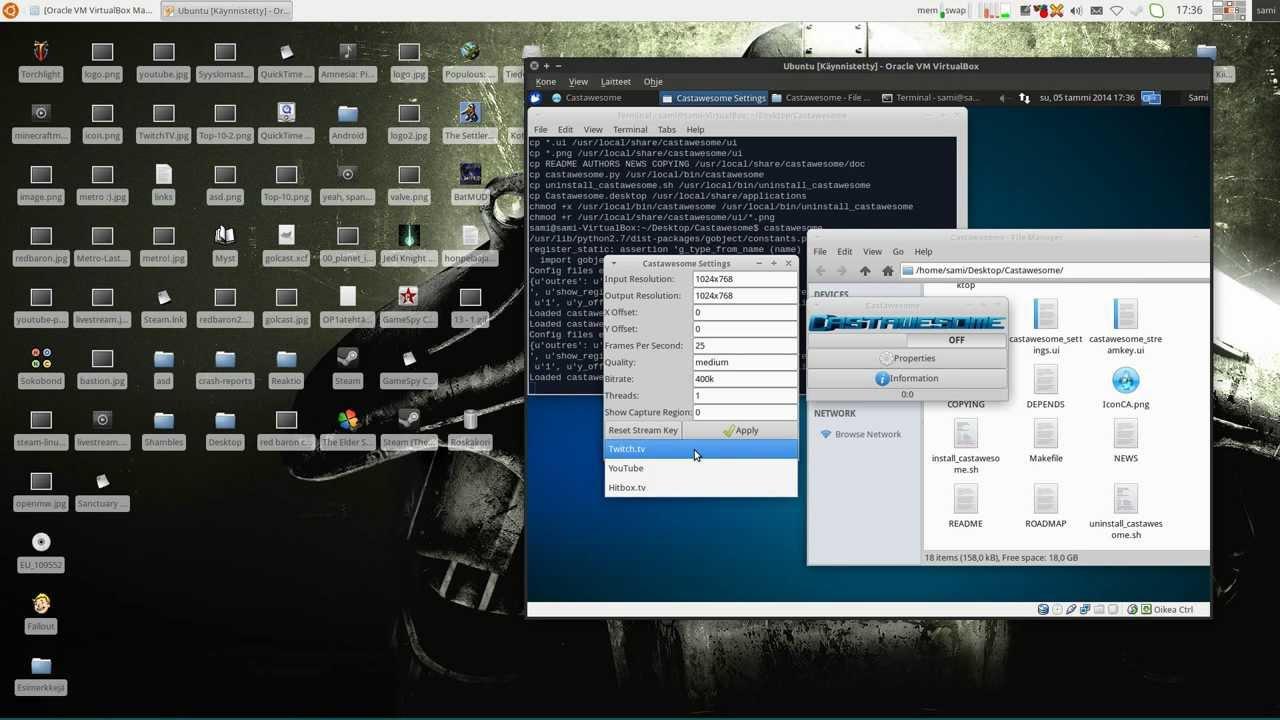 As Castawesome is fully 100% free and open source software available under GPLv3, you are welcome to hack, break and fix it if you want. If you encounter any bugs or you have feature suggestions etc. then please share them with me either down in the comments or in the discussions on the SourceForge page.
Note: If your livestream doesn't appear to load properly, then you might have to upgrade your avconv/ffmpeg installation. This is a known bug in at least avconv and it seems to happen especially on distros based on Ubuntu. Thanks to the Venn from LinuxGameCast I found this PPA that fixed the issue for me: 
https://launchpad.net/~jon-severinsson/+archive/ffmpeg
.
Oh, one last thing. You might want to follow the official GOL Livestream page on Twitch. I am not exactly sure when we will livestream there, but if you guys are interested we might do something there someday.
Official GOL Livestream: 
http://www.twitch.tv/gamingonlinux
Castawesome's SourceForge page: 
http://sourceforge.net/projects/castawesome/
Some you may have missed, popular articles from the last month: