So, you all heard about Facebook buying Oculus Rift right? I considered doing an article last night, but I decided to let my own and everyone else's hot heads cool down a bit.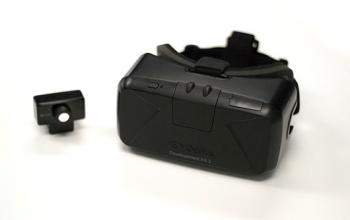 You should all know my thoughts on VR by now, I don't like it and it is as simple as that. I don't want to strap some big ugly device to my face and block out anyone else in the room to play a game. I don't know anyone else if my own circle that want to either regardless of what platform they game on, they simply don't want to.
Anyway, Facebook has purchased Oculus VR for 2 BILLION DOLLARS and a wave of developers have already cancelled their Oculus Rift games.

Oculus' own blog comments say it all, their first and top voted comment is:
QuoteDO NOT WANT.

That is the first comment you can see on it.

It has led figures such as Notch to outright cancel Minecraft on the Rift:
We were in talks about maybe bringing a version of Minecraft to Oculus. I just cancelled that deal. Facebook creeps me out.

— Markus Persson (@notch) March 25, 2014

A funny fact is that John Carmack who previously worked for id Software (Doom, Quake, Rage) moved to Oculus VR, he now works for Facebook because of it.
For the record, I am coding right now, just like I was last week.I expect the FB deal will avoid several embarrassing scaling crisis for VR.

— John Carmack (@ID_AA_Carmack) March 26, 2014

Sadly though, this won't mean much as their entire indie "cred" has vanished with the announcement. Facebook is interested in gaining users and monetizing them and nothing more. Selling VR kits to gamers will not be even close to the top of their "things to do with Oculus" list.

Simon Roth, the developer of Maia put it quite well:
Imagine how crap their Kickstarter backers must feel. Gave them all that cash just to line their pockets with a tech bubble style sell out.

Simon Roth (@SimoRoth) March 25, 2014

His comments also align with Notch's blog post where notch stated:
NotchAnd I did not chip in ten grand to seed a first investment round to build value for a Facebook acquisition.

Say goodbye to VR as we knew it, or rather as we didn't know it since the consumer devices weren't even out yet.
Oculus needs to do some major damage control.
Some you may have missed, popular articles from the last month: