Some more Icculus related info for you today as Icculus has been replying to tweets about Goat Simulator's Linux version. It's still coming folks don't panic!
In a tweet Ryan "Icculus" Gordon posted this picture: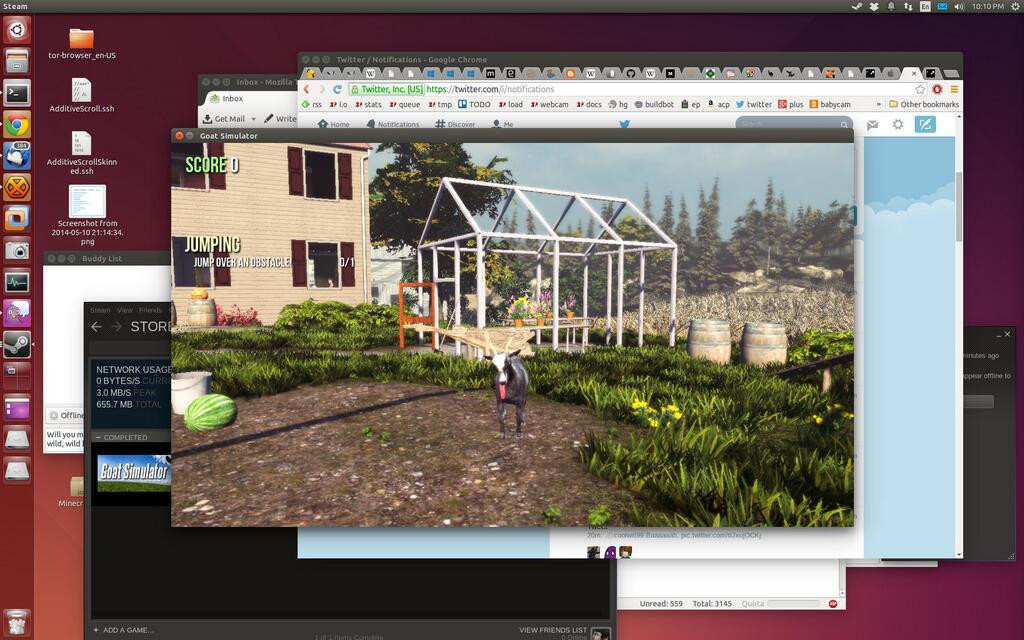 Source
Don't give up hope yet, as we will all be able to get our goat on sometime soon. Apparently Ryan is a bit of a silent man while porting and the original developers have stated in public he's a bit slow to reply to his emails:
QuoteOkay so here's an update. Every time we mail Ryan Gordon (the guy working on the port), he takes weeks to reply and he never gives us an exact release date, we just get told "it's coming soon". So we don't have any more information than you guys.

If you want an update on the port (or if you want the porting to go faster), you should contact Ryan Gordon:

https://twitter.com/icculus

Since he's the only one working on the port, he has all the information and should be able to answer way more questions than we can.
Source
Goat Simulator actually had a big patch recently too, so there will be plenty of content ready for us when we finally get our hands on it and can be done with all of this goat business.
Check the game out on
Steam
.
Some you may have missed, popular articles from the last month: