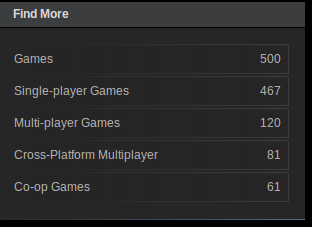 That is one heck of a milestone isn't it? 500 Linux compatible games are now on Steam which is a pretty great number to point anyone at. No longer will people keep stating "but Linux has no games", but sadly they will say Linux has very little AAA games which is true, but this will be a gradual build up of course.
I keep saying this, but I still never thought we would make it to a day like this. We have XCOM, Civilization and many more still to come with some surprise announcements later this year I've no doubt.
Once the Steam Machines/SteamOS are released, and if they are successful we should see the number rise even quicker.
So, how long before we hit 1000? End of the year maybe, who knows!
I will go get my party hat now...are you celebrating this milestone?
Some you may have missed, popular articles from the last month: