https://www.youtube.com/watch?v=Al8TlAtLu2Y
The excellent and frustrating
Crypt of the Necrodancer
comes to Steam Early Access on the 30th of July, and comes complete with a Linux version.
The game is all based around the music and rhythm, so if you're like me and you utterly fail at keeping up with the beats of the music then you will probably fail a lot, but it's extremely fun to play and really well done.
The developers actually sent over a copy to test out and the Linux port has been a pleasure to play with no issues that I can see. The only problem is that I feel the gamepad support needs its own set of controls as the normal controls on a gamepad are a little awkward.
It took me quite some time to get to the second zone in Necrodancer and just wow the difficulty level sure does ramp up something special. What I really love about the game is that you can play it with dance pads, and they even have some customized pads just for the game! Although the solid pads are a bit on the expensive side you can also get some massively cheaper soft pads, but sadly they don't have the awesome art pictured below: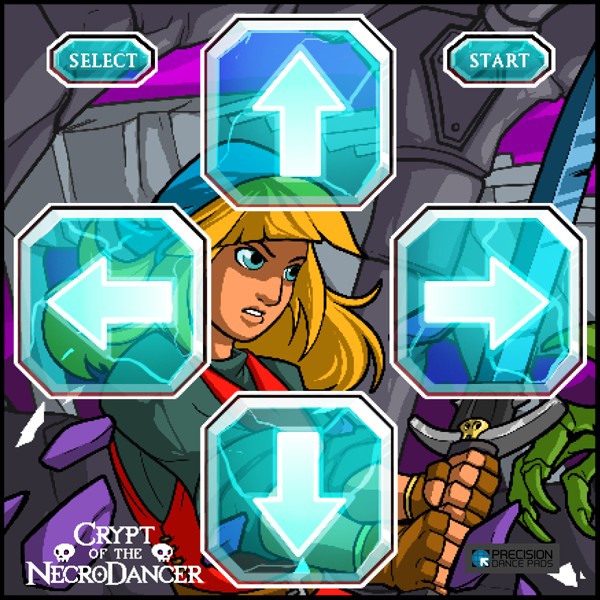 Will you be picking this one up? I can easily recommend it.
Some you may have missed, popular articles from the last month: