If you've played Left 4 Dead 2, then you might have had the chance to smash zombies with a guitar. However, if you haven't then here's a game that focuses exactly on that. Cue the music and let's go kill a horde or two.
Rock Zombie from Quaternion Studio is a brawler, where you play as a band member of a rock band and, for some reason, the dead have risen during your concert. And guess who will have to take care of the zombie invasion? So, let's pick up a guitar and go show them who's the boss!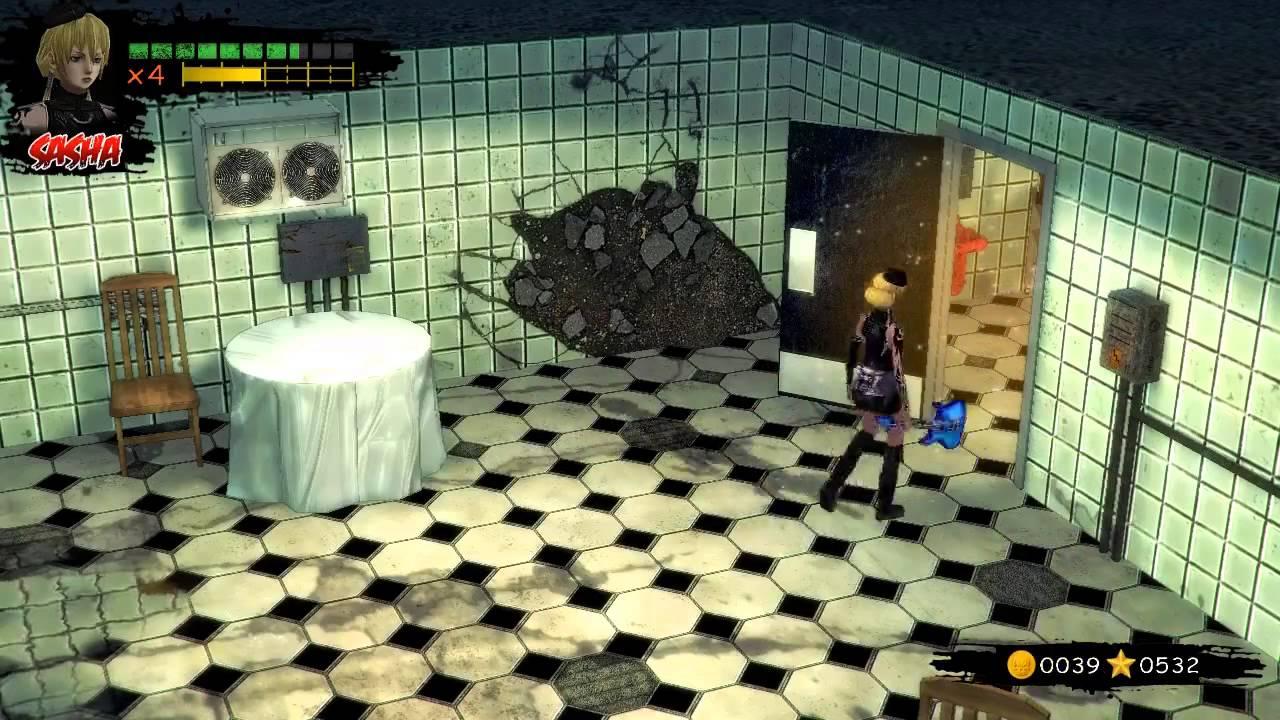 First of all, I don't really like brawlers all that much. To me they are often either mindless button mashing or way too complex series of combos that you need to memorize. RockZombie's combat system is a simple one and you only have two basic attacks. However, you also get special abilities and let me tell you, you're going to need them. This means that you will alternate between the basic attacks, which you will use against weaker foes, and your special attacks that allow you to fight the bigger guys from a distance. The game also throws in a couple of driving sections to keep things interesting. As fun it is to swing a guitar around, it will eventually become boring.
Graphics-wise the game is okay. Sure, it could look a bit nicer but we can say that about anything. For a one-man game studio the environments look really good. See, all indies aren't just 8-bit graphics and voxels! The animations on the other hand were a bit weird at times. Especially the walking animation of your character seems a bit funny, but the combat animations were fine.
So, overall it's a fairly nice brawler and for a price of 5€ I think you get plenty of bang for the buck.
You can grab a copy from Desura and if you think the game deserves a spot on Steam, there's a Greenlight for your votes.
Greenlight: http://steamcommunity.com/sharedfiles/filedetails/?id=268218453
Some you may have missed, popular articles from the last month: