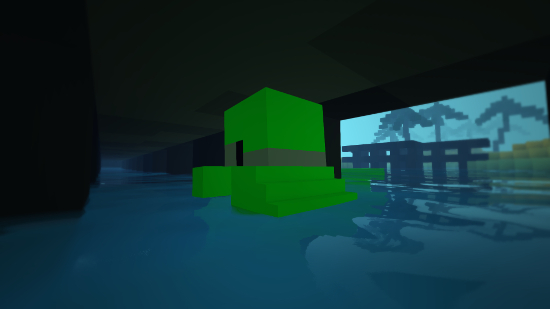 The original Ace of Spades FPS game can now be played cross-platform and has some shiny new graphics.

Before Jagex ruined Ace of Spades and released it on Steam, Ace of Spades was a free first-person shooter that had a destructible environment and allowed players to build on the battlefield. This original version of Ace of Spades was kept alive by community members on a website called Build and Shoot and now Linux users can play too via OpenSpades.

OpenSpades is compatible with the original Ace of Spades servers and its graphics and sound effects are a huge step up. Even if you are not into the FPS genre (like myself) OpenSpades can be a lot fun.

Offcial About
OpenSpades is a clone of Voxlap Ace of Spades 0.75, which is a free multiplayer game created by Ben Aksoy.
The ability to connect to vanilla/pyspades server
Better performance on some modern computers/netbooks
Sophisticated graphics
Fully open source (GPLv3 compliant)
Cross-platform
You can download OpenSpades from the official OpenSpades Website and find the source on GitHub.
Some you may have missed, popular articles from the last month: