The third part in my articles on giving some limelight to open source games, this time I have a completely different set to show you! See
part one is here where I highlight 18 different projects
, also see
part 2 for even more open source
goodness!.
Here's another truck load of projects to have a look at, especially if you haven't been around Linux for long, or if you haven't looked into many open source games before it's another good start for you.
Each open source game corner will show you different open source games, I will be keeping a list so I never show you the same ones twice! These lists came up because some people in our IRC didn't think we covered open source enough, and I am always happen to act on legit feedback.
So, without more rambling...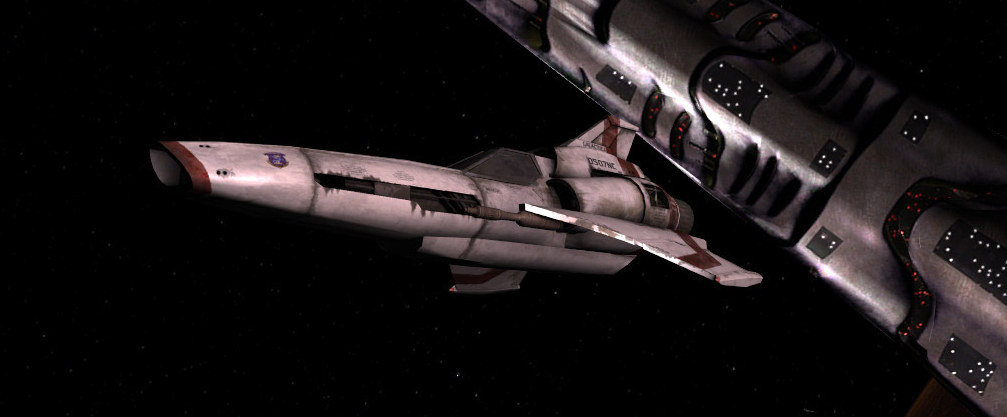 Diaspora: Shattered Armistice
A completely free total conversion of the Freespace2 open source engine. Diaspora: Shattered Armistice uses settings from the newer Battlestar Galactica series with some really epic results.
It isn't the easiest game to install, but it's good. It mixes good graphics with some pretty intense combat.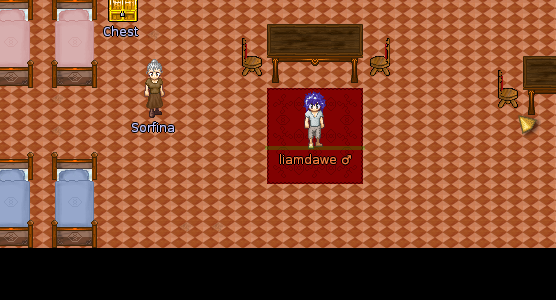 The Mana World
The Mana World (TMW) is a serious effort to create an innovative free and open source MMORPG. TMW uses 2D graphics and aims to create a large and diverse interactive world. It is licensed under the GPL, making sure this game can't ever run away from you. Last time I checked it had 28 players online so it's still active even now!
Currently you need to
register on their website
due to client-registration issues.
You can actually install "ManaPlus" from a lot of Linux distro's repositories from your local software installer, this will allow you to connect to The Mana World and "Evol Online" another 2d MMORPG. It seems the client they use is designed to work with a few similar 2D games.
I wouldn't call it a great experience though personally as it all feels just a little bit too rough, but some of you may like it. It does have some pretty nice looking 2D art, but the interface could use a fair bit of work to make it not only a smoother experience, but to not be so ghastly to look at. Personally I found the UI theme "blacknblack" to be the most suitable.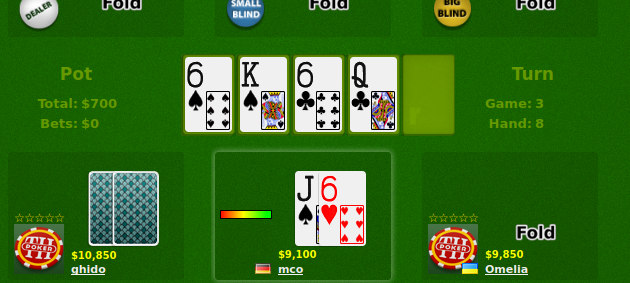 PokerTH
An open source poker game and it looks pretty feature filled too. Card games aren't exactly something that need to be constantly updated with new features either as they have a standard set of rules to follow, so a game like this is a good fit for an open source project to be complete.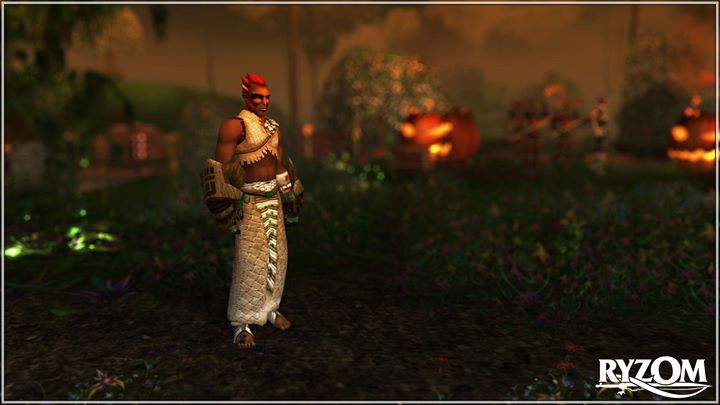 Ryzom
Enter a unique science fantasy MMORPG and dive into a unique organic living world! Well that's what their tagline is anyway.
They claim they are a commercial-grade MMORPG and pride themselves on being open source, but it never did seem to kill WoW now did it.
They have recently made a push to put a ton of their original illustrations into a free license, so that's pretty cool.
I did try Ryzom, but the create account button in-game didn't work and threw up some error about not being able to give me an error. Then I realised I signed up a long time ago, but they refused to let that account login without a "proper subscription". That's really helpful.
So, try this one and see if you get any further than I did!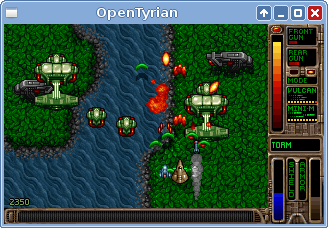 Opentyrian
I actually remember having a demo of Tyrian for Windows a lifetime ago, and I badly wanted the full version, so finding this again was awesome.
OpenTyrian is a port of the DOS shoot-em-up Tyrian. Jason Emery generously gave the OpenTyrian developers a copy of the Tyrian 2.1 source code, which has since been ported from Turbo Pascal to C. The port uses SDL, making it easily cross-platform.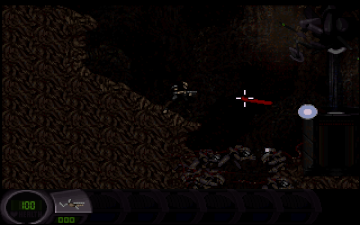 Abuse
Abuse is a dark 2D side-scrolling platform game developed by Crack dot Com in 1995. It features beautiful lighting, realistic animation and nasty alien-like creatures to destroy. It is now maintained by Sam Hocevar in an attempt to prevent it from vanishing from the Internet.
3x0ng the sequel to 2x0ng
The all-new 3x0ng features the return of 2x0ng's colorful graphics and bouncing, brick-busting Squareball, in a mashup of 8-bit soccer/hockey/pong games.
One or two players will struggle for control of the ball as you attempt to break through the bricks surrounding your enemy's fortress and kick the ball into the goal, all while defending your own fortress! With one USB gamepad connected, play versus the computer; with two gamepads, play against a friend.

Freedroid
The game tells the story of a world destroyed by a conflict between robots and their human masters. Play as Tux in a quest to save the world from the murderous rebel bots who know no mercy. You get to choose which path you wish to follow, and freedom of choice is everywhere in the game. Luckily it looks like they are still pretty active and working on it since their latest news was March this year, good to see this classic isn't dead.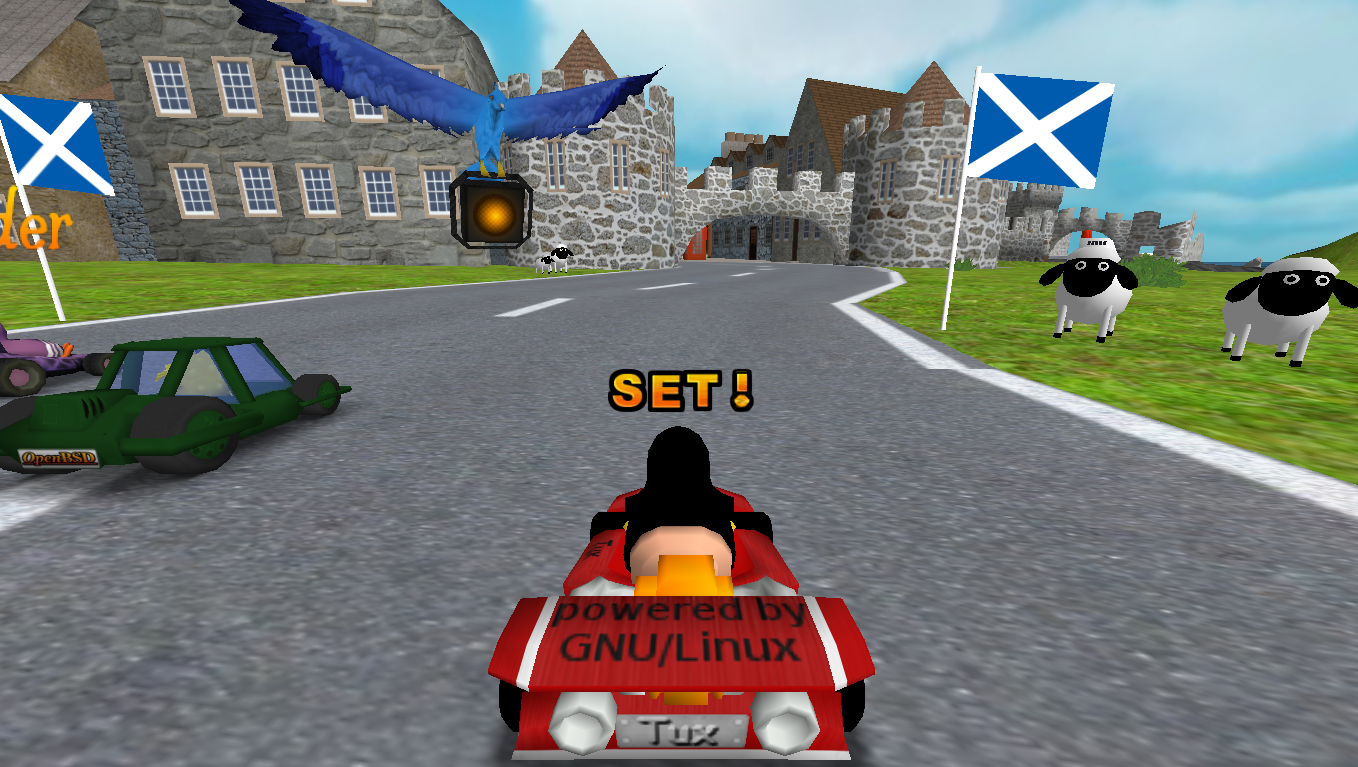 SuperTuxKart
SuperTuxKart is a Free 3D kart racing game, with many tracks, characters and items for you to try. It's like Mario Kart only more Linux friendly and doesn't feature a plumber as the main character.
It's
currently undergoing a big engine overhaul
too with some pretty slick looking new graphics, so it's one to really keep an eye on for some fun.
Some you may have missed, popular articles from the last month: