Wadjet Eye Games make their first same-day release for Linux with the release of A Golden Wake today. Follow real estate agent Alfie Banks in this retelling of historical events during the Florida land boom in the early 1920s and the following Great Depression.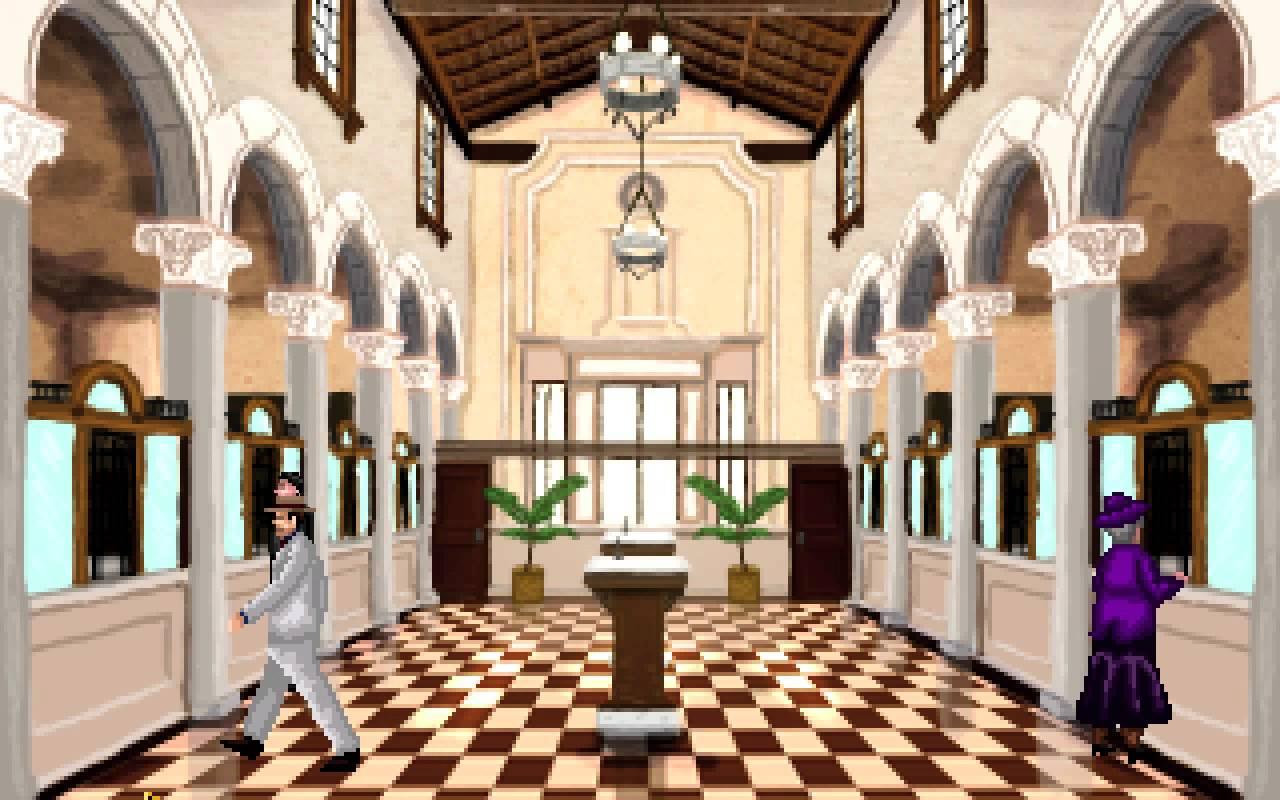 I got the chance to play through a review copy of A Golden Wake after my
interview with Wadjet Eye Games
last month. This is the first commercial release by developer
Grundislav Games
, known for the popular freeware point and click adventure series Ben Jordan: Paranormal Investigator.
A Golden Wake is set in
Coral Gables
, the "City Beautiful", and takes place during the rise and fall of the Miami real estate market in the early 20th century. Due to how true the story is to real life events and characters it's probably best not to look too closely into the city or prominent people from its early days so as not to spoil the story. Everything from art and animation to writing and programming is handled by the developer Francisco Gonzalez, which is quite impressive given the amount of locations and characters in the game. There are also a lot of background objects to interact with, which even though they don't serve any purpose in solving puzzles really add to the atmosphere of the game. The low-res pixel art is also consistently good, though with a few exceptions. Most notably the glasses of Doc Dammers' character sprite stood out as a bit jarring to me.
In addition to the classic item based puzzles the game features a mix of minigames and dialogue puzzles. One of my favourite puzzles was an action minigame where you have to help a wing walker get onto a flying biplane using your car. Another involved uncovering a secret passage and a third was a whole mission in the swamp.
At one point early in the game you're given a choice between a sales pitch dialogue puzzle and a minigame where you have to find the right future home for five prospective homeowners based on their preferences and the house descriptions. If you fail the puzzle you get to redeem yourself by solving a traditional item puzzle. The sales pitch is used a couple of times later in the game as well and is always accompanied by an optional "personality analysis" to make solving it easier.
There's even a hidden-object-game-esque puzzle framed as a building inspection. Unfortunately it falls a bit flat due to the low resolution of the game. It's also a shame that there isn't more complexity in most of the classic puzzles, as I would have enjoyed some more roadblocks on my way through the story.
Where the game really shines is in its story and atmosphere. It explores a time and setting I don't think I've seen in a game of its kind. The carefully created backgrounds, the jazzy soundtrack and the writing together does a bang-up job of creating a feeling of nostalgia for a place in history long gone. And it does so through an engaging story that had me hooked throughout.
Overall I really enjoyed A Golden Wake. And even though I felt the traditional puzzles could have done with some more complexity, the unique additional puzzles made up for it and I massively enjoyed the story.
If you're curious about the game, there's a demo you can download from the
official website
or
Steam
.
Official About
The Roaring Twenties: a bygone era of glitz, glamour, and promise. Nowhere is this more apparent than Coral Gables, Florida. The real estate market is booming and even an ordinary guy like Alfie Banks has a chance to strike it rich.
But with the mob on his back, the Great Depression on the horizon, and the Sunshine State's idyllic waterfront only a hurricane away from total devastation, Alfie finds much more than he bargained for.
Based on actual events and featuring real life locations and historical figures, you must guide Alfie on his journey to reach the top of the real estate game as he deals with shady salesmen, cutthroat bootleggers, corrupt politicians, and much more, all while swept up in the events surrounding the inception of Coral Gables, The City Beautiful.
In addition to the
Humble Widget
and
Steam
, A Golden Wake is also available on
GOG
.
Some you may have missed, popular articles from the last month: