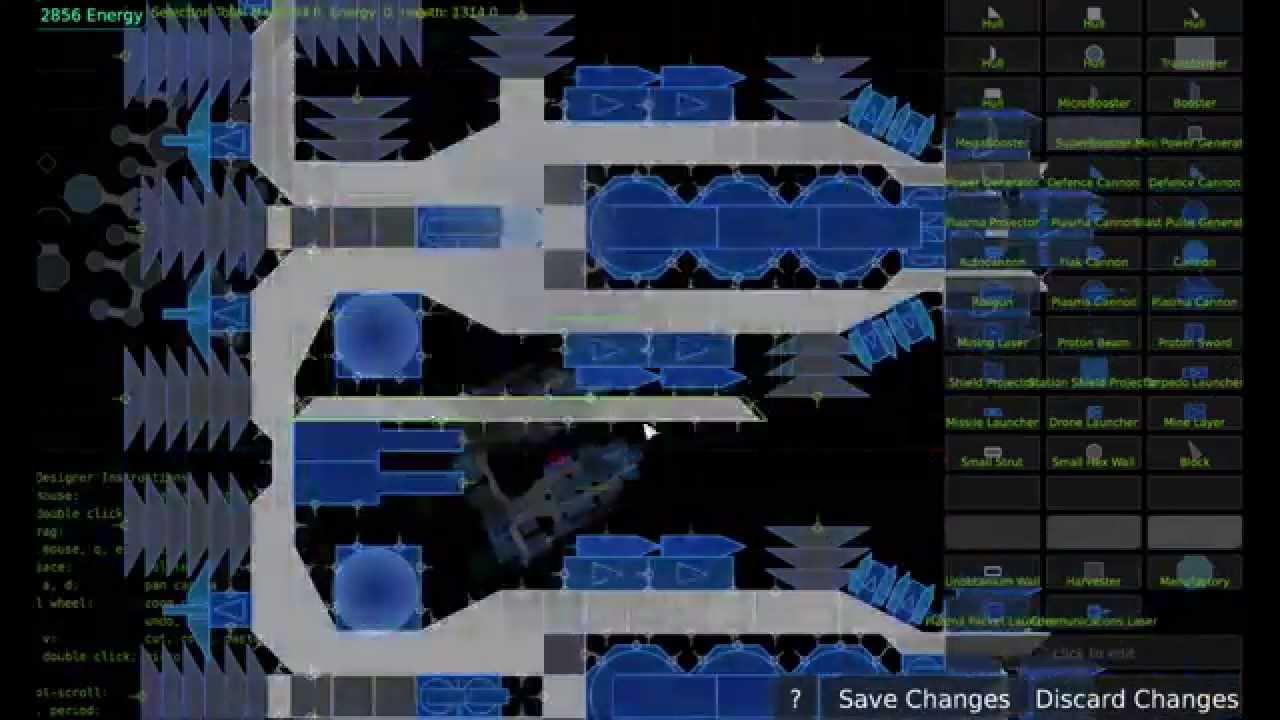 Reassembly has just released the Linux version of their spaceship building and exploration game. We have tested it out and found it to be one of the most fun 2D space games around.
These are my initial thoughts after playing it for around 2 hours.
Edit: I've now sunk in well over 7 hours!
The game does remind me of
Boss Constructor
and gives it some serious competition. To be honest I find Reassembly far more interesting to play too.
My thoughts
My usual annoyances with sandbox games don't exist with Reassembly, as the tutorial actually covers near enough everything you need to know. That's really important for me to be able to enjoy a game, and hooray I can!
In Reassembly you are able to edit your ship on the fly as you earn credits from resources if you aren't a factory ship, from exploring new sectors, and from destroying the enemy AI ships. It sounds easy enough, but wow the game can get hard. There I am minding my own business flying around trying to get to grips with things, and I spot an enemy cargo ship, so I proceed to destroy it. Little did I know closing in on me was a bloody huge destroyer and as soon as I saw it; bang, dead.
The game simply re-spawns you on death though, and that's one of the qualities I love about it, that you can just carry on. If you manage to get away without being blown up, then your ship slowly regenerates too which is a nice touch. It is preferable to escape rather than be blown up, as you will lose collected resources and re-spawning does cost credits.
As you gain more credits you can upgrade your fleet with new building blocks like a factory, and this enables you, with enough resources, to spawn your own ships. It gets even more interesting when you start spawning ships with a factory and they start spawning their own ships. You will begin to need this as you start facing some massive enemies.
One feature they note is this "Ridiculously User-Friendly Spaceship Designer", and they really aren't lying. The blocks are all simple to understand, and they snap together nicely. That doesn't make designing a ship that is actually any good easier though!
Any ship I design always seems too bulky and terrible in combat, so I really need to work on that.
I haven't quite figured out what all the green plants are about that seem to shoot seeds everywhere. I am sure they have some sort of purpose though.
Once you get enough credits to unlock shields and some of the heavier weapons, the game does seem to get a lot easier, but it will take a while to get there. It certainly seems to get easier, and until you start attempting to get to the middle sector it might seem laughable with your new powerful ship; then you encounter some insanely heavy fire, when you start seeing stuff like the image below: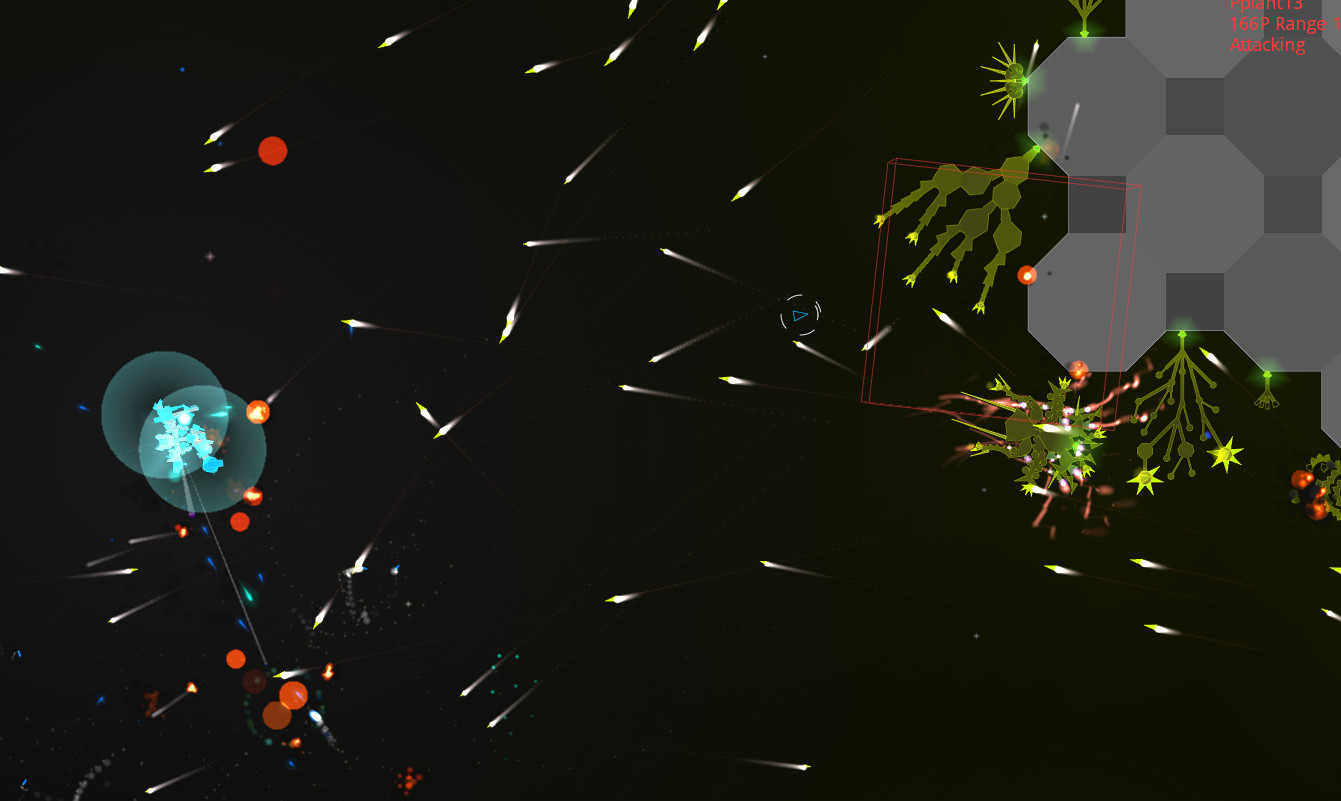 It's probably best to get backup, I tried flying away and to the left of this was at least double that resistence, so I got annihilated trying to make my escape. My poor ship didn't stand a chance when it was surrounded and by itself, so this is a good time to spawn into a factory ship nearby and start spamming out other ships.
There's a lot to love about Reassembly, but I think it still needs quite a bit more content in the form of blocks to place on your ships to really enable you to have fun designing them.
Features
- Gorgeous Vector-Based Graphics
- Procedurally Generated Universes
- Ridiculously User-Friendly Spaceship Designer
- A Beautiful and Haunting Soundtrack by Peter Brown (Peaks)
- More Particle Effects Than You can Shake a Stick At
- Very Smart and Reactive AI
- Physics that Give Weight to Your Creations
- Asynchronous Multiplayer: Universes Populated by Fellow Players
Check out
Reassembly on Steam now
. I can easily recommend it. It is in early access though, so remember the usual applies, bugs and all that.
I am tempted to Livestream a little tonight I am enjoying it so much.
Some you may have missed, popular articles from the last month: