Shardlight
is the name of the post-apocalyptic point-and-click adventure game that will be released in the second half of 2015. The game is being made by the two latest additions to the Wadjet Eye Games (WEG) staff, Ben Chandler and Francisco Gonzalez. It's a game that is based on a dual game project the two made for the
One Room, One Week
competition last year.
The story is set in a dismal future after a great war, where the poor are ridden by plague and hunger and everything is controlled by a faceless oligarchy, the Aristocrats. Amy, the protagonist, has never known another life. She is about to learn that the Aristocrats are keeping a dreadful secret. One that she, with the help of a mysterious stranger, will unravel to bring down her oppressors and to free her people from the plague.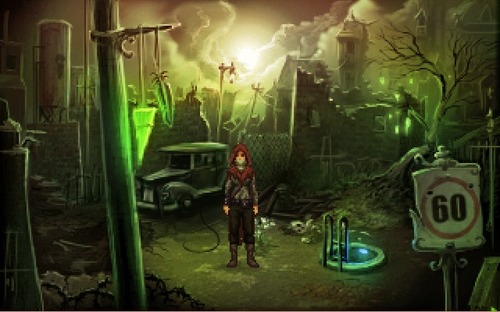 Closer on the horizon is Technobabylon by developer
Technocrat Games
, which will be published by WEG. Technobabylon is a cyberpunk story set in a totalitarian city, featuring two protagonists. One is an unemployed agoraphobe, who for reasons unknown has become the target of a conspiracy and must flee her home to avoid assassination. The other is an agent of the secret police, who is pushed to his moral limits as the result of blackmail.
Three episodes of the game were released for free in 2010/2011, but the developers had originally envisioned a game of eight episodes. This has grown into 11 sections that were fully written and designed a month ago. With the help from WEG the game is also getting a complete art overhaul and full voice over and is estimated to be released early next year.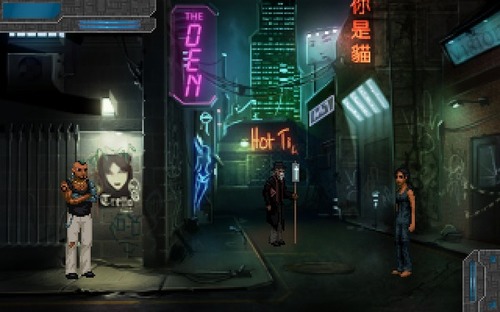 And as if that wasn't enough from WEG, they recently signed with the two-man team of developers of the upcoming proto-cyberpunk adventure game
Automaticity
. According to an estimate on their blog from last year, they were aiming for a mid-2015 release. Estimates slip though, so it's hard to say if that's anything to go by. Also according to their blog, the setting of the game is New York City in the year 2027 and it follows a woman who gets pulled into a hacking underworld to uncover a corporate conspiracy. It sounds interesting and is one I'll follow up on as we learn more about the game.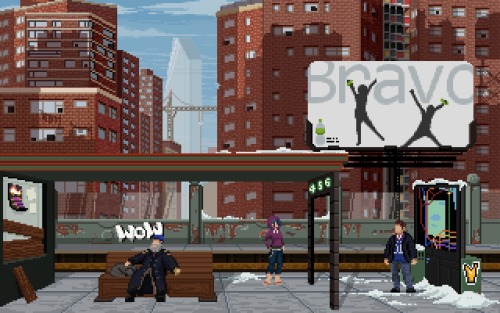 That's still not all from Wadjet Eye Games, as they were present at AdventureX in London this weekend. If you're interested in reading about some of the new and upcoming point-and-click adventure games for Linux that were presented at the event, head over to the next page.
Some you may have missed, popular articles from the last month: