You thought buying a keyboard was a simple matter, well I did, and I was so very badly wrong. Here are my thoughts on the ROCCAT Ryos MK Pro Mechanical Gaming Keyboard.
I've never really been one to buy anything labelled "gaming", and always thought them a bit silly, but I now consider myself a true convert after getting a chance at using the ROCCAT Ryos MK Pro.
I've been using the keyboard over a week now, and it is still fantastic every time I come to use it. True hardware love here folks.
It's worth noting that I actually interviewed the developer of the open source drivers a while back, so
give that a read first
.
The last two keyboards I owned were £5 and £15, so this is a rather large step up at £140, and you get an insanely good keyboard for the price. This will however be an unbiased look at the hardware and software you get with it.
First of all, thank you to Mirv for forking out for me to review it. It is much appreciated!
The majority of the work on the drivers and tools are done by Stefan Achatz who we interviewed (mentioned above). He does this by reverse engineering it all, and this allows us to use them properly, to quote the interview for those too lazy to read it:
Stefan AchatzFor 4-5 years now I reverse engineer the USB communications of Roccat keyboards and mice to write according Linux drivers. Nowadays I do this with the permission and support from the Manufacturer, also I started disassembling the firmwares in search for interesting things.

Upsides
Typing on the MK Pro is absolutely magical due to the mechanical keys, as you get a real sense of springy feedback with each key press, and it feels smooth to the point of making me unable to stop pressing keys at random just to feel it.
The build quality is something Roccat should be seriously proud of, as this monster feels unbreakable. It's big, bulky and feels absolutely solid. I mean seriously, if you used it as a weapon it could easily do some damage, not that you would want to try that of course.
It works perfectly without any need for extra drivers, but to get the most out of it you will need to install the open source 'roccat-tools' package (
linked here
).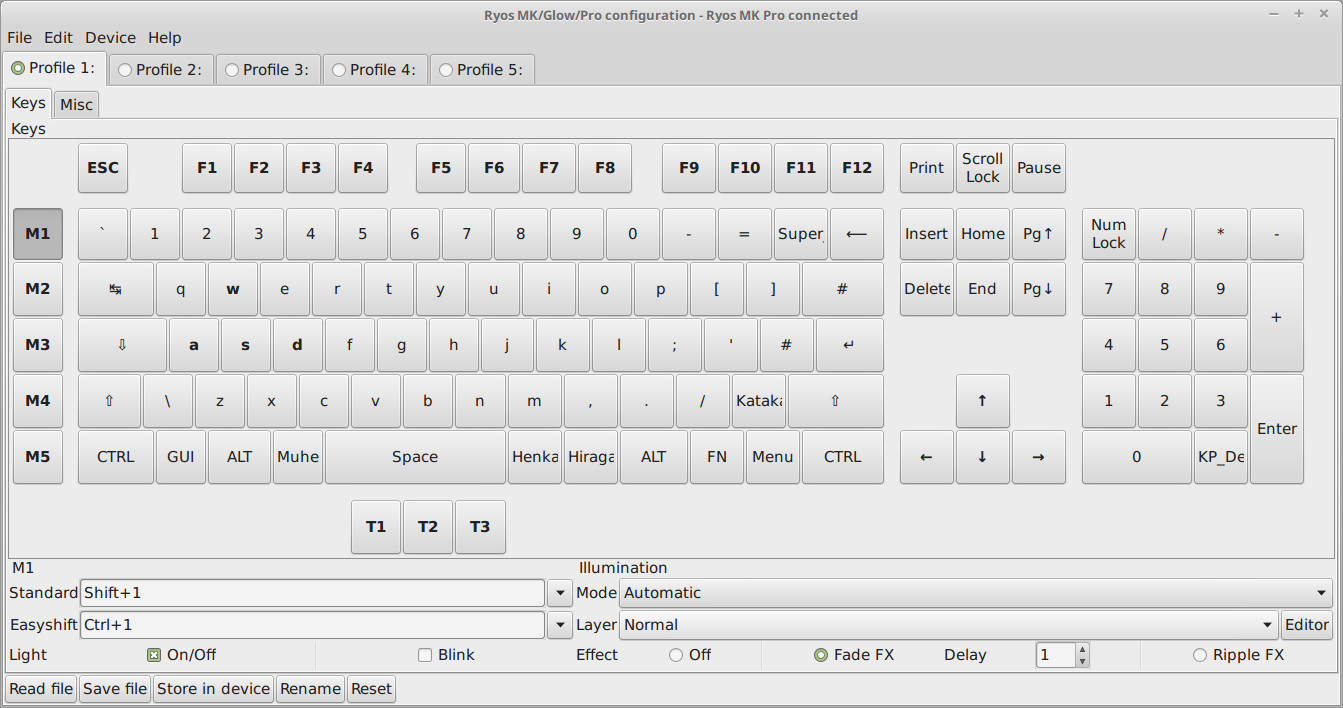 The open source tool is easy enough to use, and everything pretty much explains itself. It's good to see it not get overcomplicated.
I absolutely adore the fact that I can switch the lighting on each key individually, so you can really customize it exactly how you want it, and that's just fab.
It's pretty fun that I could enable lights on our websites initials GOL too: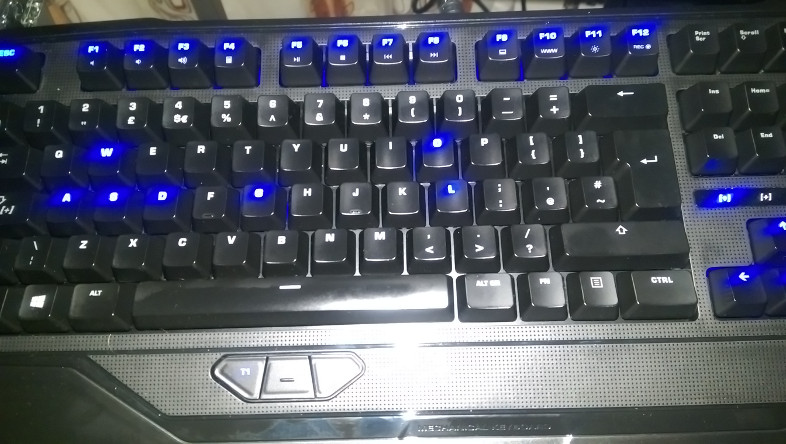 The profiler switcher is really handy for when you want to have a keys work a specific way, or even have it work differently at different times of the day. You don't need keys lit up in the middle of the day, so maybe a profile for the night time?
Profiles change instantly when switched too, so no rebooting, no re-configuring required at all. That's really quite the high-point for it to "just work". I was actually surprised it did work like that on Linux, as it's not always so easy.
If you use different keys for different games, you could have profiles to light up different keys for each of those games, and then have a normal day to day profile. It's the little things that make this keyboard so worthwhile to own.
Downsides
- Nothing major.
The first downside to this keyboard is the size, but it's also the sturdiest keyboard I have ever owned with some real weight to it too, so having it hang off my shelf slightly to make room for my mouse is fine. Due to this, there's no worries about it tipping over if you whack a couple keys on the bit that is hanging off. So, this downside is also an upside for me.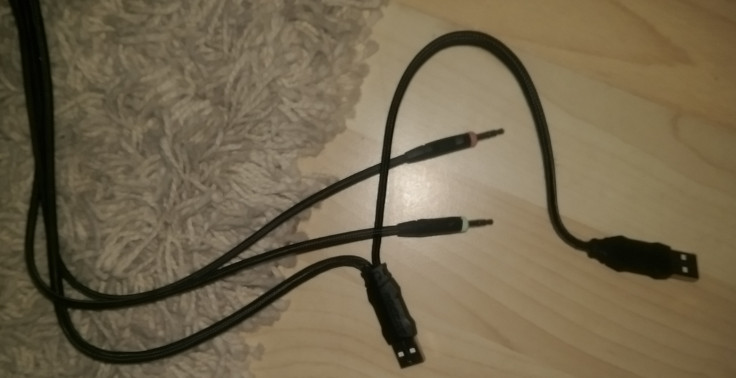 The second downside (well I'm not sure what it is) is that the audio cables are linked to the end of the usb cable, so they aren't very long. If like me, you actually use PC speakers you will need to buy a splitter to allow you to use both your speakers, and the audio ports on the keyboard without the fuss of cable switching. Slightly annoying, but not a deal breaker since splitters cost next to nothing (around £3-6). If you have audio ports on the front of your PC it may stretch around your case, but it may not, and you probably don't need the ones on the keyboard anyway if you have front-facing audio ports.
I would have expected a keyboard of this price to come with a small inexpensive audio splitter of some sort to prevent this problem.
The third downside is that you need to figure out where to save profiles, and this took a bit of googling to find out. You need to manually make a "roccat" folder inside your home's .config folder, and save them in there. I was hoping the app would do this for me, but it didn't.
They keyboard is notably audible when typing, so if you need something quiet, you really do need to look elsewhere. It's not advertised as a quiet keyboard in any way, so again only a real minor issue.
Another downside is the Ubuntu package misses out some needed config options, as you're supposed to just add yourself to the roccat group to have it all work, but if like me you're on some form of Ubuntu/Mint you also need to run these commands:
Quotesudo mkdir --parents /var/lib/roccat
sudo chown root:roccat /var/lib/roccat
sudo chmod 2770 /var/lib/roccat
Source
I have reported this issues to the PPA owner, so hopefully they will fix them. It was easy enough for me to track down though, so it's not exactly a big issue.
The last downside is that by default the caps lock key is used for something else, so if you wish to use it as normal, you do need to use the profile changer. Again, easy enough to change, so not a big issue either.
Overall, I am one seriously happy typist. If you're looking for a great keyboard to type on with plenty of options - buy it.
Some you may have missed, popular articles from the last month: