Last week saw the release of
The Mims: Beginning
, a god game with strategy elements, on Steam. It's an early access title that's been in development for a while and was successfully funded by an Indiegogo campaign. Citing influence from previous games in the genre, most clearly
Populous: The Beginning
, it's a colourful and interesting experience as you can see in its early access trailer: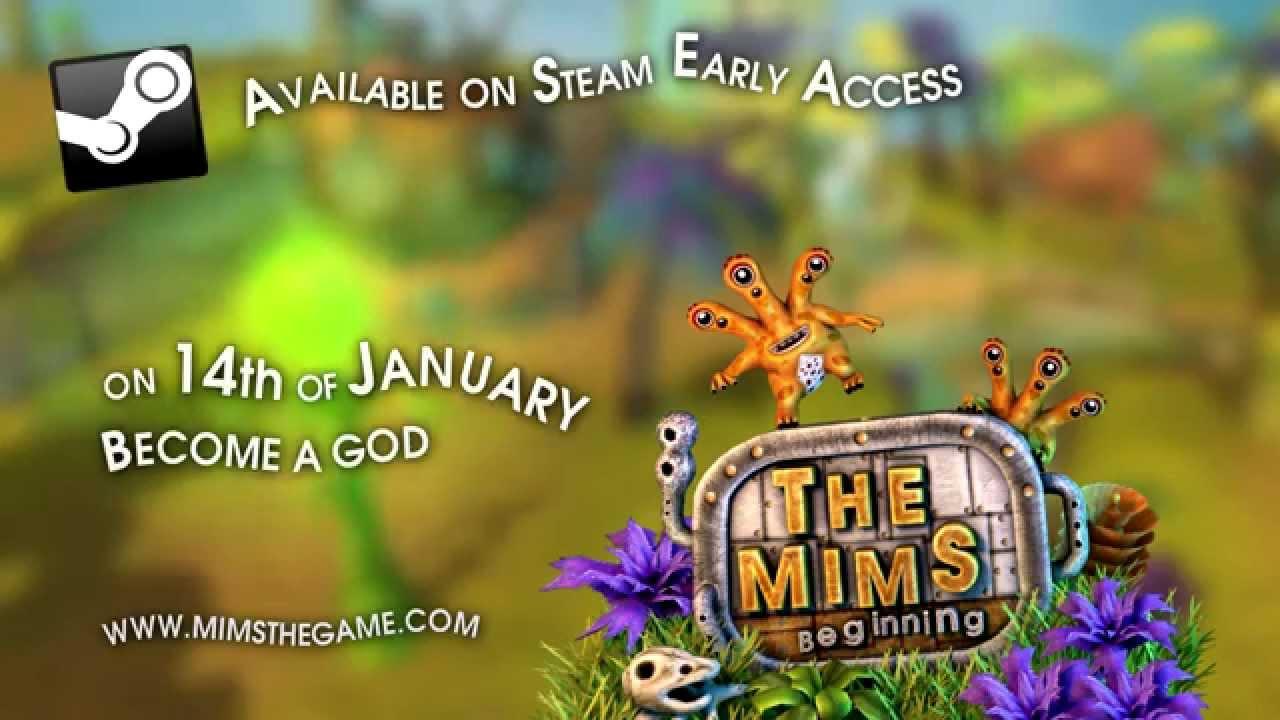 Despite the release of
Reus
and
Skyward Collapse
in the past few years, the god game genre has become something of a rarity. Squatting Pengiuns have a clear vision for
The Mims: Beginning
as outlined in the
official website
and have emphasized that humour and quirky adventure are central to their game. The game features an assortment of divine abilities and powers available to the player but also more traditional strategy elements such as technology, building and economic management. Varied environments, plants and enemies are already in place with more planned in future development. A campaign mode also exists but is still not complete - side quests and still more missions are to be added.
Official About
SteamExperience the mysterious and mystical by taking on a journey with Mims in this strategic god-like video game. Create structures, plant vegetation, breed animals, take care of your minions, use divine PSI powers, triumph in face of natural disasters, fight monsters, predict the future, reveal secrets and so much more. Assume the lead over Mims as they journey across the galaxy in their epic quest!
Personally, I am interested in seeing how the game matures as I was a big fan of
Black & White
and
Populous
. I'm generally adverse to purchasing early access titles but am tempted because of the the combination of interesting visuals and gameplay elements as well as the fun design vision. Reviews are mostly positive to date and it seems to
run well
on linux (it uses the Unity engine). However, the game clearly will be in development for a while yet and any perspective buyers should take that into consideration.
The Mims: Beginning
is currently discounted through to 21 January and you can get it through
Steam
.
Some you may have missed, popular articles from the last month: