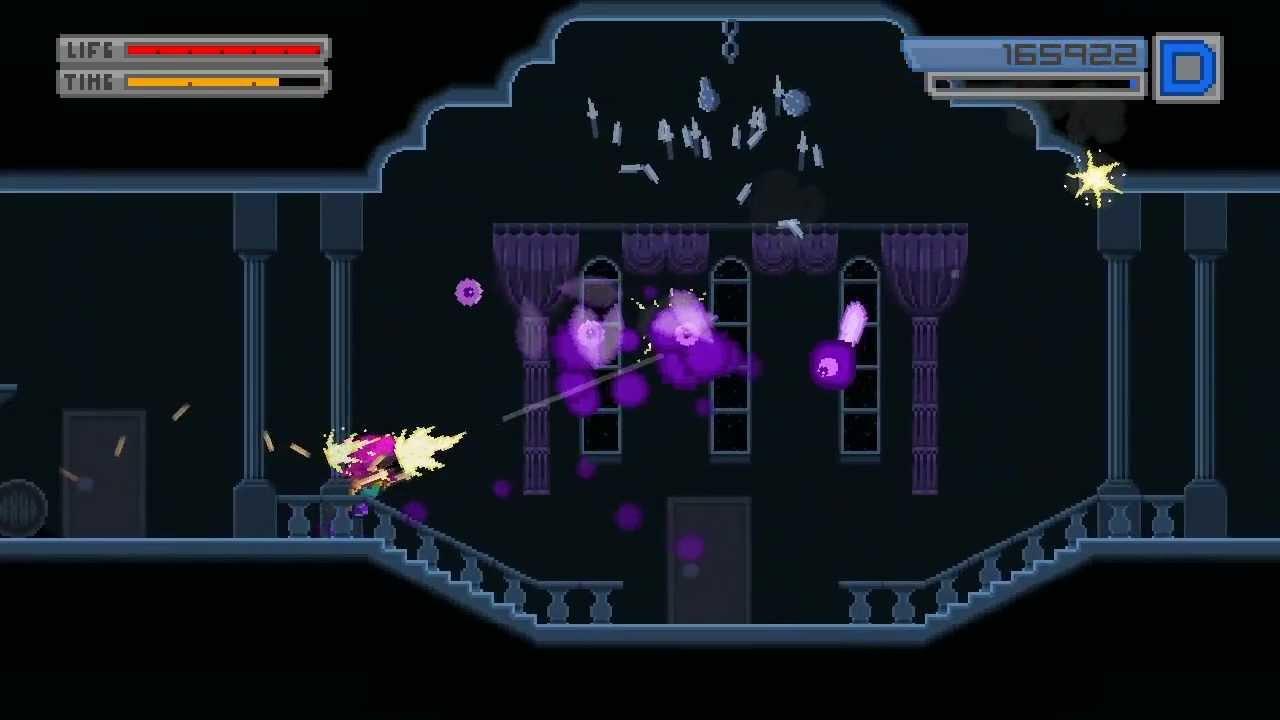 Bleed is an indie bullet hell shootem-up platformer by Bootdisk Revolution. Originally released in 2013, the developer had stated low hopes of a native port release, but the wait for that day is now over! After showing up silently in my library, I decided to finally check it out and am very pleased to play this game!
To sum up how I feel about Bleed, I simply love it. Showing me, yet again, that no matter what a game looks like, fluid game-play shines through everything and classic inspirations can be extended upon if done right.
The game really reminds me of taking a great shootem-up like Contra and mixing it up with some dash mechanics like Mega Man X, but giving you a little more freedom in how you interact with that. You can also unlock other weapons / characters / modes as you progress, mixing up how you want the game to play out, giving it some nice replayability. With that mechanical freedom and fluidity, I can't express enough my joy to experience this game. While some of the pixel art could be criticized from a objective (IE: shading) standpoint, the music and game-play quality more than certainly make up for that.
One thing I am a little disappointed in is the co-op features are only local (all platforms), but hey, if you have a friend (unlike me), pull them in and have a grand time blasting critters to oblivion.
*Note: The Steam page states it is full controller compatible, but I cannot test this feature since I don't own a gamepad. I would like to know if this holds true for other Linux gamers who played it.
I just discovered they are also in-progress creating a sequel,
Bleed 2
, which I'm personally excited for.
You can find the native Linux version currently on
Steam
. I'm sure
Desura
and their
website
will follow suit for those DRM-free purchases as well.
Some you may have missed, popular articles from the last month: