Dreaming Sarah has been available in an open Linux beta on
Steam
since December, but got a proper release last week. The game was made available DRM free for Linux on
Desura
and
Itch.io
yesterday and is currently on sale at a reduced price on Steam and Itch.io.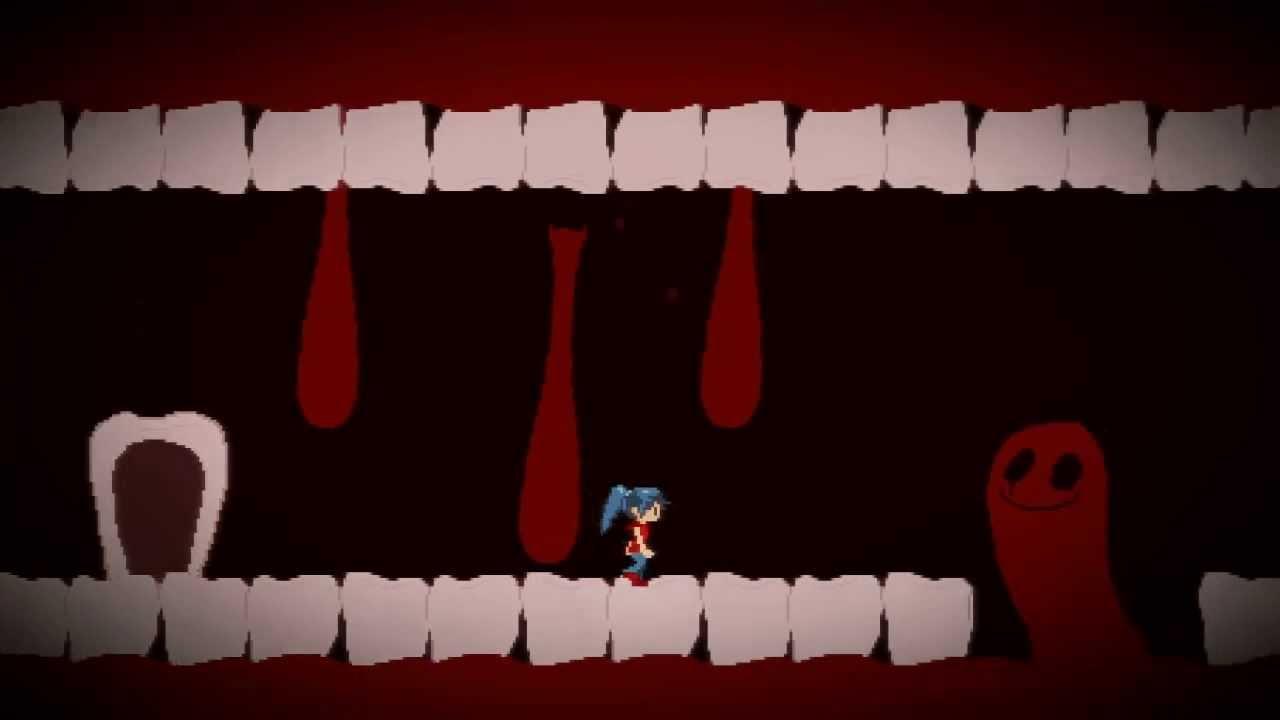 The game is set in the dream world of Sarah, who is in a coma. You're free to walk around and explore at your own pace, and you interact with other characters, solve puzzles and pick up items that gives you abilities needed to progress in the game. These items include things like an umbrella that lets you glide through the air and a magnifying glass that lets you shrink to pass through narrow passages. There's a large number of areas to explore, and though most of the areas I've seen so far are of a generous size, often with secrets tucked away, you won't get lost easily. The areas are also tied together nicely, which means you usually won't have to spend too much time going back to a previously visited area when you find an object that lets you access a spot you couldn't reach before.
Dreaming Sarah is developed with Construct 2, which for the most part works well for me. I did experience some screen tearing though, which is something I don't often experience with 2D games; even with Unity. I also visited a cloud area where I couldn't actually see any game objects and had to walk around blindly, but I'm not yet sure if this is a bug or as intented.
Overall I like what I've played of the game so far, and it's one I'll keep playing. There hasn't been much in the way of a story yet, but the exploration aspect and the puzzles are engaging enough that I feel they carry the game on their own.
About the game
(from Steam)
Inspired by the horror game Yume Nikki, Dreaming Sarah is a surreal adventure platformer game with puzzle elements, an engaging environment, an incredibly diverse cast of characters, and of course, a young girl named Sarah.
Sarah has been on an accident and is in a coma. It's up to you help her wake up by exploring her dream world while collecting items, talking to weird characters and exploring the world around her!
Key Features:
Explore different areas, like a forest, a haunted mansion and even the moon.
Collect gameplay-changing items, like an umbrella that helps Sarah glide around, a manifying glass that changes her size and a necklace that turns her into a fish.
Solve puzzles by paying attention to the scenery, taking notes and exploring the world around you.
Get up to two different endings depending on what you have found or done.
Visit old areas to find new things that appear as you progress in the game.
As mentioned the game is available from
Steam
or DRM free from
Desura
and
Itch.io
. The game is currently 40% off both on Steam and Itch.io.
Some you may have missed, popular articles from the last month: