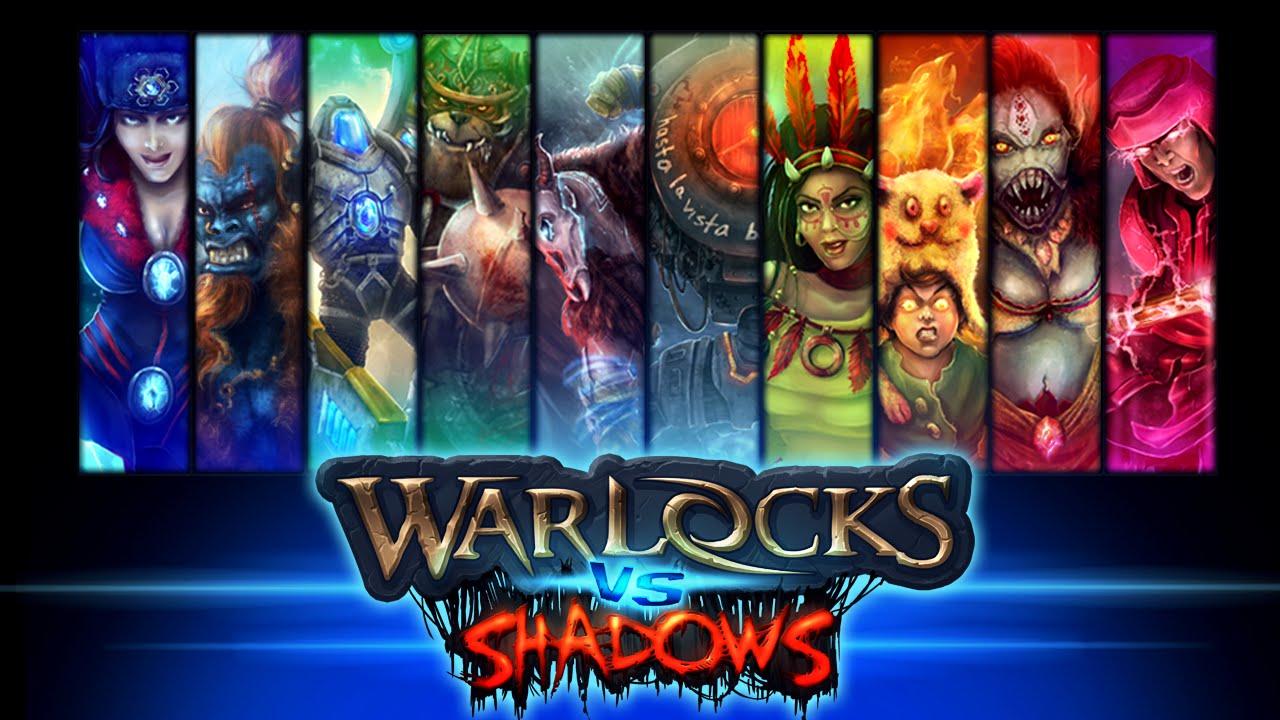 I've taken some time to take a look at Warlocks Vs Shadows which is a really great looking 2D side-scrolling action RPG.
It's worth noting that the game is currently in Early Access, so things are subject to change, and it will probably have bugs.
About the game
(Official)
Warlocks vs Shadows is an action RPG/brawler game set in a fantasy world invaded by shadow monsters. Playing as an incredibly powerful Warlock and, by using magic skills and weapons, you fight through hordes of enemies. The game places great focus on co-op and versus play between players, where you can fight in 1-4 player DeathMatch or in teams of 1v1 or 2v2.
In the singleplayer/co-op campaign you have to clear your way through 5 different dimensions with unique enemies, bosses, and environments. You level up your character by slaying evil monsters and getting better and better items.
As always, these are my thoughts on it as it stands right now, and I will look to cover it again later in the release cycle. This is not meant to be a full blown review, as that wouldn't be fair until the full release.
My initial thoughts
Performance
Reminder: I am running a beefy setup, but I am working towards a second lower-end unit and if you want to help, then please
fund us on Patreon
.
Performance wise it's absolutely perfect for me, with no weird framerate issues or slowdows.
Gameplay
There's a small tutorial at the start, which simply and quickly walks you through your attacks and that's about it. It's simple, to the point, and most importantly, it doesn't feel like it's in your way of actually getting to the game.
The gameplay is based on different waves of enemies that you need to fend off using your abilities, and it gets pretty frantic to say the least. I decided to go with the Pyromancer guy, as he has a flaming bird above his head, and he can also do a sort of rain-dance that brings down fireballs, so that's awesome. While it looks awesome, my final attack is so completely inaccurate it's very risky to do it, but if it pays off it could save your life.
The animations are pretty fun too, while doing this little dance to bring down hell on earth, my guy takes off his cat hat, and it actually now looks like it's a real cat, so I think my guy actually runs around with a cat on his head, and that makes it all the more amusing.
You level up in a way that actually reminds me of Dota a bit, as you level up and chose one of your four abilities to have an extra level. Although you have to do this in the middle of all the action, so things can get a bit hairy if you're focus drops for a moment.
By the second stage of the first level, I was already finding it difficult, but not in a frustrating way. It's actually a really fun game even when you lose. My effort to continue paid off rather handsomely, as beating the second stage gave me a chest to make a few jumps to reach, and gave me some great armour.
It gets much harder on stage three, and that's where I started having some real problems, but wow the amount of items dropped for me sure did increase. One thing I would very much like to see is drag-able items using the mouse, as using the keyboard only felt a bit cumbersome. Especially cumbersome when you want to switch items in your hands, as it seems to pick which slot is changed at random. They quite badly need mouse dragging support for it.
It took me three bloody attempts to beat the third stage, but it was well worth it! At the end of stage three a merchant appeared with some pretty awesome gear.
The inventory management is especially an issue when you want to compare items with the shop. Say you have a shield in your first hand slot, and a weapon in the second, you then go to the shop and look at a new dagger and it shows much higher damage so you buy it, only to go to equip it to see it has less damage than the weapon in your second slot. That
is
annoying, and you can't move them around yourself, which bugs me.
Nearly an hour vanished in the blink of an eye while playing Warlocks Vs Shadows, so it certainly had me enthralled.
Issues
Sadly, it didn't really work at all with my Logitech F310, so I had to report that to the developer. It does only say it has partial gamepad support, so I'm not too fussed about it, but it would be nice to be able to sit back and kick some ass. This game feels like it would be a fantastic fit for full gamepad support.
Final Thoughts
: It has all the makings to become a great action RPG, but the inventory issues let it down right now. That aside, it's already worth the asking price, and I've had tons of fun with it already. I would very much like to play this online with some of you, so go get it.
I will most likely take another look at this game in August, so hopefully the inventory issues will be gone by then.
You can
grab it on GamesRepublic
, as buying it there helps us too!
Some you may have missed, popular articles from the last month: