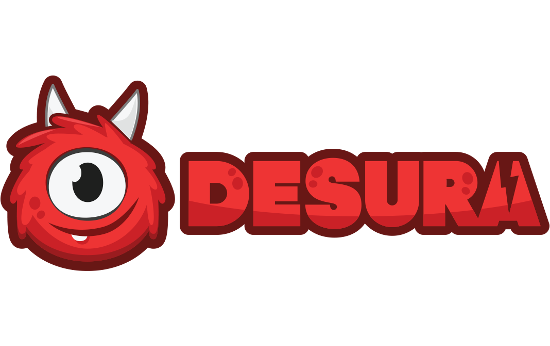 More bad news has emerged surrounding Desura, with its parent company Bad JuJu Games filing for bankruptcy only two weeks after it emerged that they were behind in paying developers and only seven months after it was announced that they had acquired the digital distribution platform from Linden Lab.

Desura was one of the first digital platforms to offer Linux support, and had become a haven for Indie developers who were too small to get on Steam, especially in the time before Steam Greenlight. The service's optional client software even had its source code released to the community soon after it came to Linux and had adopted an open development model, although a lack of developers often meant that progress on the client was slow and the service itself began to languish.

Things looked brighter after it was announced that Linden Lab had acquired the service, and for awhile things did appear to be moving in the right direction, with the website undergoing changes and the owners of Desura seemingly getting more involved again by having large scale sale campaigns and more community engagement through weekly articles and features. Things took a darker turn though when they forced anyone working on the client software to sign a Contributors Agreement, something which alienated many of the few developers that they had managed to get to work on it.

Things then started to languish again under Linden Lab, so when it was announced that Bad JuJu had taken over the news was generally met with enthusiasm. They also began to overhaul the website, and put out a new version of the Desura client in late December for people to try. Since then however they had become copiously silent, until it emerged that developers were not being paid due to a lack of an automated payments system and that their CEO Tony Novak was currently in hospital.

So far nothing definite has emerged as to how the bankruptcy is going to affect the service. The news has even taken Bad JuJu employees by surprise, with head of developer relations Lisa Morrison only finding out that she had lost her job today through Twitter:
Lisa MorrisonI had no idea and I just [found] out today that I've lost my job, via Twitter ... I didn't have any indication that Bad Juju wasn't doing well. We had so much going on, so many new releases coming to Desura [and] work on 2.0. It seemed like we were well on our way to fixing the problems ... I know Tony was trying to do payments all the way to the end, they must have frozen assets though, that would be normal in a bankruptcy from what I understand.
Source: http://www.kotaku.co.uk/2015/06/05/desura-owner-files-for-bankruptcy

Desura has been facing increasing competition over the past few years. The arrival of Steam on Linux and the implementation of their Greenlight feature meant that many Linux users and smaller developers could now access the larger market that Valve provides instead of starting out on Desura, and the arrival of other online storefronts such as Itch.io and the Humble Store meant that Desura could no longer distinguish itself as being the sole online alternative to Steam.

But perhaps the greatest blow to Desura on Linux was the arrival of GOG.com and the announcement of their own optional GOG Galaxy client software. For years Desura had been championed as a DRM free alternative to Steam, even though the service still sold Steam keys and was willing to sell DRM encumbered games, albeit with certain labels attached. With the arrival of GOG.com they had to face a more principled opposition that also had a far larger userbase. Most of the people that Desura used to attract now have the option of using other services.

I am currently backing up all of the games that I had purchased on Desura, and developer Simon Roth has also recommended that developers take similar moves to backup any unique data they may have hosted on the service. If you are on Steam and have not already done so you should probably make sure that you have claimed all of your Desura provided Steam keys. There are also some games which only appear to be available for Linux from Desura, at least digitally, such as the updated Linux builds put out by RuneSoft. As with all things, it is unsure how this news is going to affect their future availability.

I myself will probably also buy some of the games I purchased on Desura again from other services, although that is mostly to reward the developers in question.
Some you may have missed, popular articles from the last month: