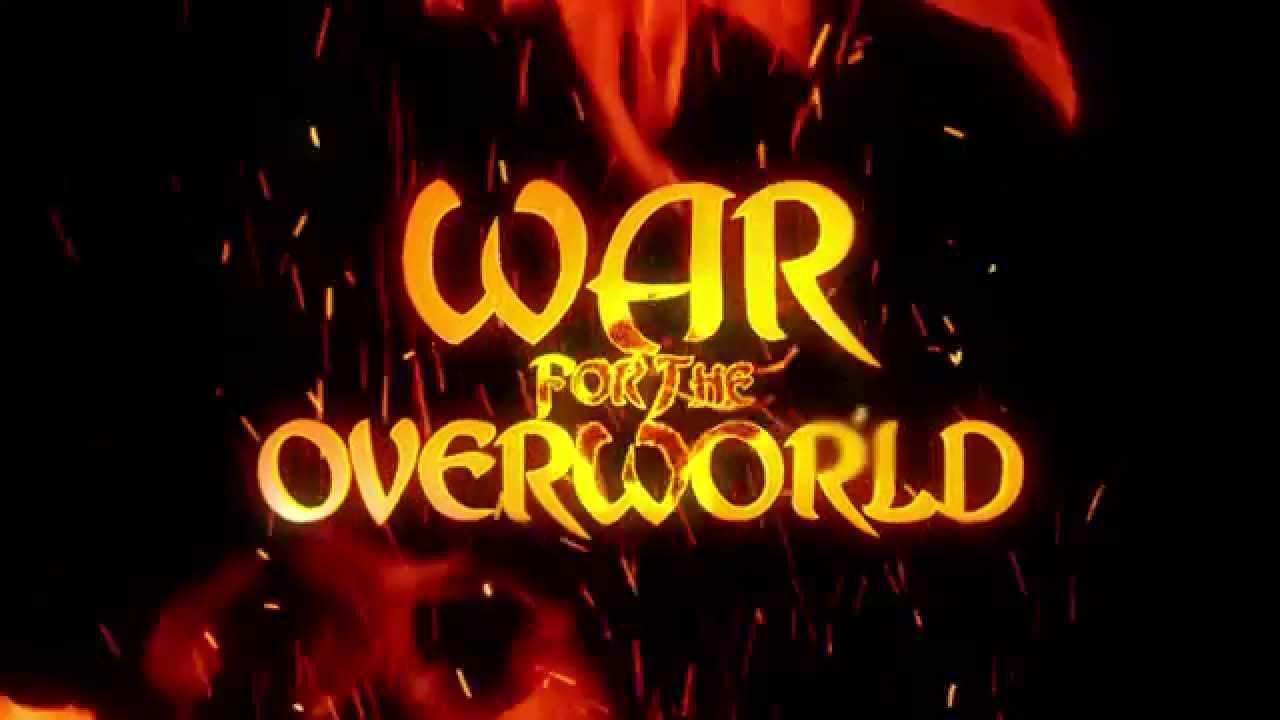 War for the Overworld came out of early access with a bit a shaky launch, and now it's been polished up a bit I gave it a look and spoke to the developer.
About the game
(Official)
War for the Overworld is a Dungeon Management Game that employs your favourite aspects of the RTS and God Game genres. You play an all-powerful, malevolent Underlord, long banished to the Aether. With unrivaled dark power and an insatiable desire for bloody conquest, you will arise once more, and reclaim your realm!
My thoughts
-
Interview below this section
The developers kindly gave me a key to have a little play with, and what I found is quite an interesting strategy game. We did ask for a key back in April, but we saw a delay to due to the shaky launch. I'm actually glad they held off on giving us a key for a while, as my experience even now was quite frustrating.
I'm going to be completely honest, I hardly ever played games like Dungeon Keeper when they came out which this game is inspired by, so I'm taking a look at it as a basic game without a history of games before it.
Performance wise, it does seem to be reasonable. On max settings with Vsync turned off I'm getting a mostly solid 60FPS on an Nvidia 970, I was expecting higher with a game like this, but that's still extremely playable. I imagine lower cards will need to turn the settings down though.
The voice over is great, and really fits in with the theme of the game, the voice actor chosen for it totally nails it. He sounds very gruff, and I couldn't imagine anyone else doing it. I actually enjoy listening to the demon when he speaks during the campaign, and it's not often I come across a voice actor like that.
The gameplay is really quite interesting, and I do absolutely love strategy games where you build up a base (or lair in this case). Seeing my minions walk around, mine, train and eat is pretty great to see. Watching a Gnarling level up as it trains in the barracks is great!
There's a good bit of comedy thrown in too, like watching your minions go to their beds, and being able to hear them snore. I actually thought that was hilarious.
Issues
Here's the first thing that bugs me: The info box that pops up on hovering over something. It's nearly in the middle of the screen, and it feels like it's in the way. You can't move it either, so it really is quite obtrusive.
Another odd thing about the game, is the campaign. After you complete each mission, rather than progress onto the next one, the game sends you to the main menu, and that makes no sense. It breaks the sense of being in a continuing campaign, and I don't like it.
A minor, but still somewhat annoying issue is the mouse pointer size, it doesn't quite match up where you would think to click on the UI, so sometimes trying to press a button might accidentally touch something on the game world, instead of the button.
When it comes to the third mission, you're told about an "impasse flag" to stop minions claiming area around it, and it tells you to put one down on a flashing tile, but there is no flashing tile, which is not very helpful. There are a few things like this which it doesn't explain very well, and it's a little frustrating as a new player.
When constructing defences like doors, cannons and more, the game tells me I can pick up parts and drop them on defences to build them quicker, but it doesn't actually tell you
how
. I spent an entire mission with 2 doors and a cannon just not getting built, and I had to google to
this forum topic
to learn why. It seems parts get built at specific buildings, and with me sending my army off to attack, often the parts weren't getting built. It only vaguely tells you it's done at the Foundry, but it doesn't explain it very well. Once I had that figured out, it was quite a bit more enjoyable. The fact that I can find multiple topics about this, tells me I am not alone in thinking the game needs better explanations.
Much like the above not getting explained well, I came across a "Gold Shrine" that tells me I can "tag it" to have it mined at a reduce rate, but it doesn't tell me
how
to tag it. Clicking it only turns it all on, or completely off so your workers ignore it.
I've also encountered a few crash to desktop bugs, so it's not all that stable right now. This actually made me lose a good 10-15 minutes of an entire mission, so I had to start it again—I was not amused by this.
Final thoughts
: It's an interesting game, but it has some niggling issues that prevented me getting a full sense of enjoyment out of it. I'm not saying it's terrible, it's actually quite good, but certain things really need better explanations!
Interview
Q: First of all, please introduce yourself
A: I'm Lee Moon, more commonly known as Noontide over on our forums and I'm the community manager at Subterranean Games. As part of my role I handle distributing all information regarding the game and our plans to our customers via our website, forums and social media channels. I'm also the heavily involved in supporting our community, taking their feedback on board and championing it within the team.
I've been an PC and RTS Gamer practically all my life and grew up with such '90s and early 2000s classics as Dungeon Keeper, Command and Conquer and Total Annihilation. Prior to coming on board with Subterranean I worked as a computer network engineer for local government in the UK, so this has been quite the change of pace but it's a dream job none-the-less!
Q. What was the deciding factor in your studio supporting Linux?
A: We wanted to reach out to as many players as we possibly could and bring the experience to their preferred platforms, when choosing our engine that was one of our deciding factors. We knew there was a rich community of Linux gamers out there and with requests to support Linux in both prior and during our Kickstarter we wanted to provide that support.
Q: How did you find getting the game working on Linux?
A: At times it has been a challenge. One of the strengths and weaknesses of PC Gaming as a whole is the diversity of hardware configurations and to a lesser extent software configurations, with Linux you're having to support an even more diverse range of software. We're primarily Windows gamers in the team and although some of us have experience with Linux for other functions not many of us have a history with it for gaming.
In some cases this has made troubleshooting on Linux a unique challenge, though we have been fortunate to be supported by a small group of dedicated Linux users who know enough about the OS to support others and this small group makes up the Linux portion of our voluntary QA Team. Often we see issues that appear significant on Linux overcome with some seemingly simple configurations changes to their software.
That's not to say there aren't unique issues that arise within the code base when building for Linux and we do our best to hunt these down as soon as they appear. Our code team is extremely capable and talented and with some additional research, as well as support from our Linux users we can usually pinpoint an issues rather quickly. Perhaps as a larger studio with a significant Linux userbase we would be able to have a Linux expert in-house, that would help us better support our users but for now we can only thank the Linux community for rising to the challenge!
Q: How has the reception for the Linux version been for you?
A: We find that the Linux community is always extremely receptive to first-party support for a title and we've found this to generally be reflected with War for the Overworld on Linux. There's certainly some who become frustrated when an issues appears uniquely to their specific flavour of Linux but there are many who will slip on their gloves and work out a solution for themselves and others.
Overall we'd say that the reception to Linux is positive but that's a fairly tentative positive, as there's such a large disparity in numbers for Linux owners versus others we're taking it on the word of a couple of hundred people. Though you know what they say no news is good news!
Q. How are the sales for the Linux version compared with Mac & Windows
A: Sadly I can't share concrete numbers but I can say that sales of the Linux version have been comparatively low. Accounting for 0.76% of our total sales, the total is in the high hundreds. Comparatively OSX accounts for 2.51% of sold copies leaving Windows with 96.73% of remaining sales.
Though if we compare these figures to those in the Steam Hardware survey then we can see of total steam users 0.87% use Linux, 3.22% OSX and 95.77% Windows. It's hardly a scientific answer as that would require far more research but from this we could extrapolate that Linux and OSX are both performing slightly below average compared to their install bases. I'd say that's probably within the margins.
Q. How long do you currently expect to be able to support the game? Are you planning new content?
A: We're drawing up plans now for how we want to move forwards with both War for the Overworld and future projects. We consider WFTO to be our child, our first title and one that is most dear to us, if we could we'd continue supporting it indefinitely but objectively we have to plan appropriately based on evidence.
While I don't wish to give the game away just yet, at least not until we're sure exactly of what to expect from the future of WFTO, I will say we have a plan in place for up to 6 months worth of updates and new content, most of which will be free. Beyond that it entirely depends on the sales we make during this post-release period that will determine whether it is feasible for us to continue devoting all our energies to WFTO.
To give our players some idea of what to expect in free updates over the next half a year:
Map Editor
Enhanced Survival Mode
Further Tuning and Balancing
Bug Fixes
Other Improvements
We also have plans for a small DLC Campaign which will cast you in the role of another Underlord shortly after the events of War for the Overworld, this DLC will be free to all players who purchased in the first month of release or before. We've been taking feedback from our community and plan to take some of the lessons we've learned and incorporate them into this next chapter of WFTO's story!
I would like to thank Lee for his comments, and wish them the best.
Check out
War for the Overworld on Steam
.
Some you may have missed, popular articles from the last month: