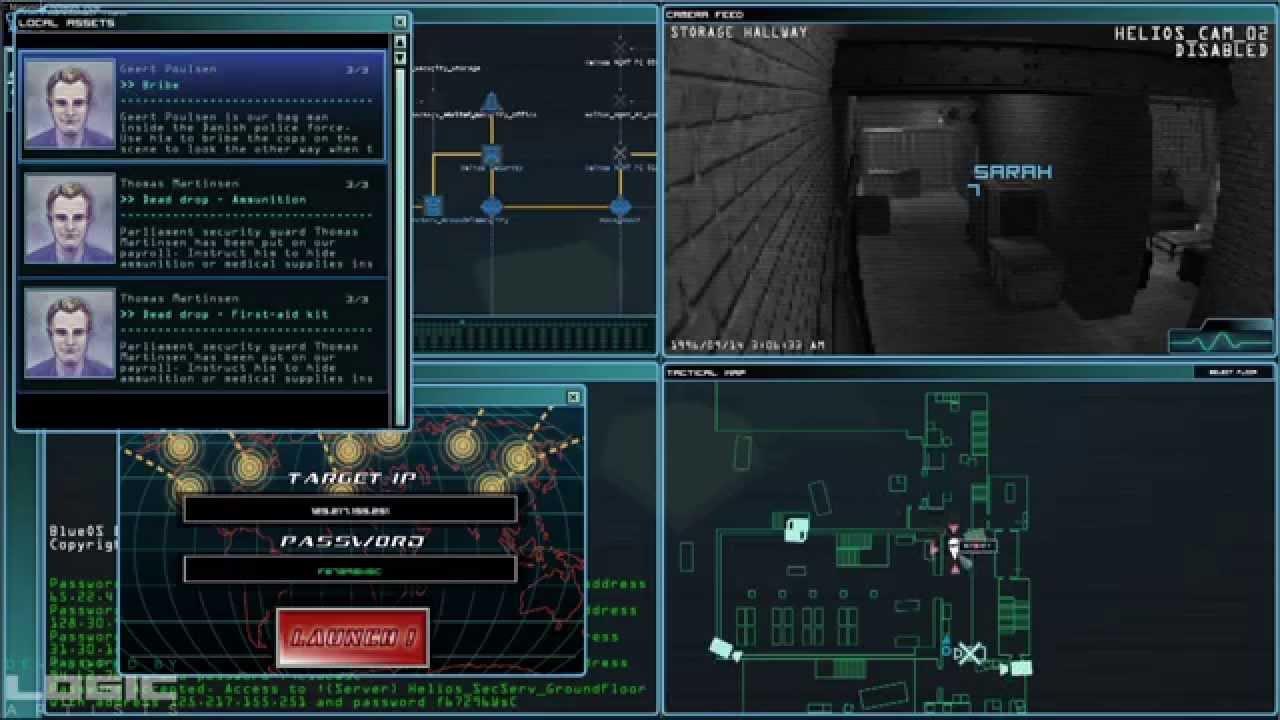 A developer from Logic Artists has shown renewed interest in porting their Early Access stealth game to Linux, though still being careful not to make any concrete commitments.
The developer's first game
Expeditions: Conquistador
is on Linux and if you haven't checked it out yet, you definitely should - it's outstanding. However, citing poor Linux sales, distro fragmentation and troubles with middleware on that game, one of the developers stated in November of last year that a Linux port seemed unlikely for the time being:
]I'll give it to you guys straight, because you deserve some honesty.

Our last game Expeditions: Conquistador was released simultaneously for Windows, Mac, and Linux. Like Clandestine, this game was also a Unity game, so we know exactly what's involved. Making the initial build is not the problem, fixing all the bugs on all the different distros and hardware configurations is the problem.

The Linux build we released worked impeccably on our own Linux box in the office, yet the bug reports just poured in soon after release. We spent a completely disproportionate amount of time on post-release support for the Linux build compared to the other builds, particularly when you look at the sales numbers - the amount of Linux activations the game got was almost negligible compared to Windows and even Mac.

So if we spend 90% of our time supporting the Linux build and it's only (hypothetically, I don't have the real numbers at hand) 1% of the actual sales are the Linux version, the only sensible choice is not to release for Linux.

It makes me unhappy, because I love Linux in principle and we all want to make our game available to as many people as possible. Besides, the Linux community is extremely generous and passionate (as evidenced by how many vocal proponents Linux games have despite the fact that Linux users make up such a tiny proportion of the overall player community). In the end we just can't afford it.

The silver lining is that SteamOS seems promising, and the fact that it's a more unified platformwill make it much easier (and therefore cheaper) to support. We're definitely keeping an eye on its development and on how popular it'll be among players, and I hope we'll be able to release Clandestine for the SteamOS in the future.
It was a similar case with the upcoming sequel to Conquistador, Expeditions: Viking where Logic Artists gave similar reasons. It was a shame that the Linux port simply wasn't profitable for them, especially given their enthusiasm for the OS. As in most cases though, it's a matter of cost-benefit which makes the difference in us getting a port or not, hence why the success of SteamOS is often cited as being conditional to a port given the potential increase in market share.
It's also interesting to note that despite these games running on Unity, it's not as straightforward as just clicking a button to get a Linux port, as is often erroneously claimed. There is all kinds of proprietary middleware out there, but luckily more and more are receiving Linux support while other developers are creating games with cross-platform in mind.
With that in mind, more recently the same developer has come forward showing revived interesting Linux (albeit specifically for SteamOS), though still not giving solid confirmation:
Jonas (Developer) - 2 October 2015We're hoping to support Steam OS - we've got it installed on one of the test machines in the office, but we need to focus on Windows for now. Mac and Steam OS, we'll deal with later.

In other words, no promises, sorry.
It's pretty interesting to see different perspectives from different developers on these matters, with some stating that even 1% sales can be worth it or getting figures upwards of 4% with others having complete radio silence on both SteamOS and Linux as a whole. For now, this developer seems to be in the category of those "cautiously optimistic" about SteamOS and the future of Linux.
On the plus side though, at least the developers like Logic Artists who have ventured into Linux and then u-turned now have the experience of working with and porting to Linux to make things easier in the future when they also have the numbers to accompany their personal enthusiasm.
You can read the original comments from this developer and others on the
[url=http://steamcommunity.com/app/290530/discussions/0/613940477705674299/]Steam Forums
.
Official About:
Clandestine is a two-player co-op stealth/hacking game set in the 90's. An asymmetrical co-op system allows one player to take the role of the spy while a friend provides overwatch and assistance as the hacker, or play in Single Player and switch back and forth with the push of a button.
Some you may have missed, popular articles from the last month: