Read Only Memories
is a story-focused point-and-click with a diverse cast of characters, set in a cyberpunk future San Francisco.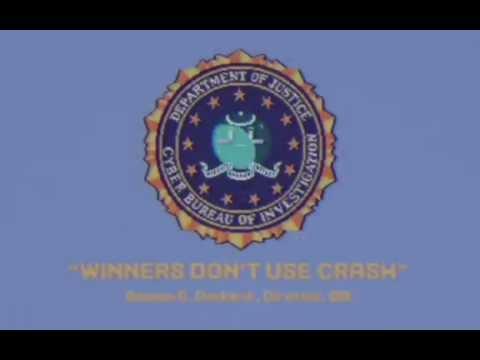 The game was funded on
Kickstarter
in 2013, and in spite of Linux being a stretch goal that wasn't reached, the game got a day-one release for Linux yesterday.
Initially, the game reminded me a bit of a visual novel with its mostly static backgrounds and focus on narrative. It has many interactive elements though, and I've also encountered some light puzzling requiring the use of inventory items in the couple of hours I've played so far. I'm only at chapter two of five, so I can't speak to the difficulty of the puzzles in the later parts of the game, but the story has kept me captivated.
You play as an aspiring journalist who is sought out by a sapient AI robot named Turing, whose inventor has been kidnapped. The victim is also and old friend of yours, and together you set out to try and solve the crime.
In addition to having an intriguing cyberpunk crime mystery, the game also deserves praise for how well it handles diversity. It features several colored and LGBT characters, but rather than force a political point, these characters feel like an integral part of a more tolerant future society.
There's also a Linux demo available from
the game's website
,
Itch.io
and
Steam
. And if you like what you see, you can buy the game from
GOG
,
the Humble Store
,
Itch.io
or
Steam
. A purchase from the Humble Store or Itch.io will also give you a key to redeem on Steam.
About the game
(Official)
Neo-San Francisco, 2064 AD. Your life as a struggling journalist is interrupted by the world's first sapient machine, a ROM (Relationship and Organizational Manager) named Turing. Together, you and the quirky robot will encounter a colorful cast of locals and overcome challenges as you uncover the city's secrets behind the overlapping futures of technology and humanity.
Read Only Memories is a new cyberpunk adventure that will take you on a journey of puzzle-solving and exploring as you investigate the mysterious world and characters of Neo-San Francisco. Inspired by classics like Gabriel Knight and Snatcher, ROM is a retrofuturistic take on the point and click adventure genre that features a rich mature narrative and unique gameplay challenges hidden within the beautiful interactive pixel scenes. The deeper you delve into the life of your missing friend, the further you get entangled into this tale about the dark side of technology.
Can you survive in Neo-SF? Or will the mystery go unsolved?
Features
Dynamic narrative defined by player choices, with over 10 hours of dialogue, exploration, and gameplay challenges with multiple solutions.
BAFTA-nominated voice actors Adam Harrington and Dave Fennoy guide immersion in the aesthetics along with the exclusive synth-driven original soundtrack by 2 Mello and the retro futuristic pixel art style of JJSignal.
A vibrant cast of characters populate the world, as the rich interactive encounters with allies and enemies alike will unearth world-changing revelations.
Some you may have missed, popular articles from the last month: