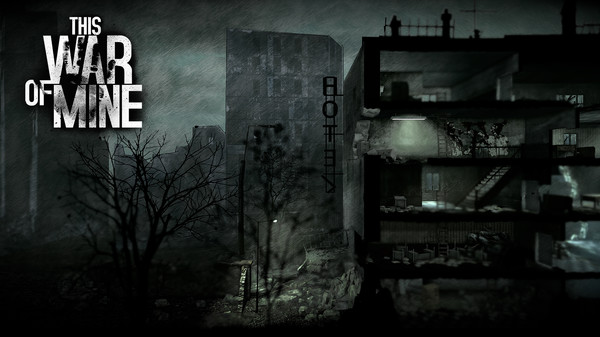 It's been a few months, but 11bit finally fixed up This War of Mine for newer Linux distributions. Previously it wouldn't launch due to a glibc issue which has now been fixed.
I'm going to be honest, how long it took them to actually fix this is surprising, annoying even, but they did finally do it. Honestly, 7 months to fix the broken launching on Linux when the community put out workarounds within a couple days is shocking, and I've not been very impressed with how 11bit handled it with no official announcement on what was going on. They have been pretty hard to get any word out of, and it annoyed me a lot.
They have started working on some official mod tools, but no word yet on if they will support Linux.
Bug fixes in 1.4:
Quote- fixed glibc compatibility issues on Linux or simply - made to work flawlessly on Ubuntu 15
- fixed a bug with small amount of trade items in Franko's inventory
- fixed a bug with canceling crafting of many items after forwarding to night time
- fixed a bug with fifth civilian in the shelter
- price of coffee is now correlated with radio announcements
- fixed a bug with clipped FOV on big locations
- fixed "search body" animation
- fixed a bug with wrong comments about fight in shelter
- fixed exploit with dropping Saw Blade before finishing cutting through doors
- fixed a wrong diary entries for some civilians
- minor graphical fixes on locations
- minor fixes in dialogues and texts
- minor fixes in people behavior
About the game
(Official)
In This War Of Mine you do not play as an elite soldier, rather a group of civilians trying to survive in a besieged city; struggling with lack of food, medicine and constant danger from snipers and hostile scavengers. The game provides an experience of war seen from an entirely new angle.
You can find
This War of Mine on Games Republic
(Buying it there supports us directly, you get DRM free + Steam key).
Thanks for letting me know about the new version Angry Penguin.
Some you may have missed, popular articles from the last month: