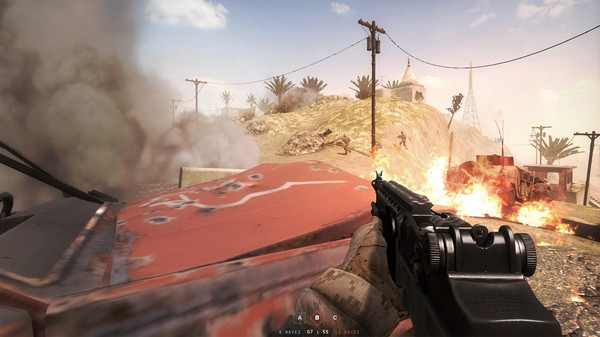 Insurgency
was very exciting to have on Linux, as it's the most tactical FPS game we have available. The new updates have made it much more fun too, with gamepad support and decent Steam Controller support added in.
I tried it out earlier, and while it does need work for the Steam Controller I had a very nice experience with it. It gives you a keyboard button overlay with "Unassigned" at times when telling you to do stuff, which isn't great, but luckily there's not many keys to remember (all of which can be seen in the Steam Controller config, and setup all nicely).
I played a 5v5 online game with it, and not only did I manage to kill someone, I managed to secure two points and get an achievement for being the most valuable player. Have to say, I'm pretty happy with that.
If you have a Steam Controller, I suggest giving it a go as it's really quite fun.
About the game
Take to the streets for intense close quarters combat, where a team's survival depends upon securing crucial strongholds and destroying enemy supply in this multiplayer and cooperative Source Engine based experience. The follow-up game to the award-winning Source mod, Insurgency is highly competitive and unforgivingly lethal, striking a balance between one-life gameplay and prolonged action.
Some you may have missed, popular articles from the last month: