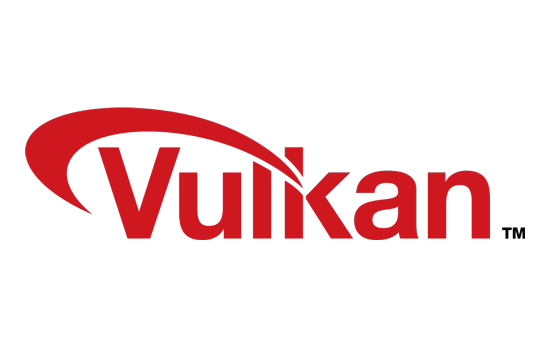 Khronos
has given an official update on Vulkan, there's good news, and there's bad news. The year-end target release date for Vulkan will not be met. However, they are in the home stretch and the release of
Vulkan
1.0 is imminent!
QuoteVulkan Working Group Update - December 18th 2015

We have some good news and some bad news. The year-end target release date for Vulkan will not be met. However, we are in the home stretch and the release of Vulkan 1.0 is imminent!

Here is a more detailed update...

The Vulkan specification is complete and undergoing legal review and final polishing. The Vulkan conformance tests are being finalized and multiple member companies are preparing drivers for release. Implementation feedback is the vital final stage of making any Khronos specification ready for primetime, and the Vulkan 1.0 specification will be published when the first conformant implementations are confirmed.

Work is also progressing to complete Vulkan SDKs for Windows, Android and Linux. Google has upgraded to Promoter membership and is now on the Khronos Board to help steer Vulkan strategy for Android and the wider industry.

There is considerable energy driving the work to bring you Vulkan. We are planning Vulkan sessions and demos at key industry events throughout the year. We are excited about the emerging Vulkan ecosystem that will create new business opportunities for the graphics and compute industry.

Vulkan will set the foundation for graphics and compute APIs for years to come and so Khronos is taking the time needed to do this right – and the Vulkan 1.0 release is near!

The Khronos Vulkan Working Group
I am really excited about Vulkan, I just hope all the work put into it will truly be worth it for us. We need Vulkan, as OpenGL just isn't competing for various reasons.
I am glad they are taking their time and not rushing it, as it's my honest belief that our future for gaming is in their hands as much as it is with Valve for SteamOS. Without SteamOS and Vulkan together, I wouldn't see Linux gaming going much further than it has now.
I still think Dota 2 will be the first game on Linux to use Vulkan, considering Valve already had a demo of it months ago too. We know
Nvidia was working on Vulkan
in their driver already, so we
could
see driver releases in January along side it. AMD could certainly do this too, since Vulkan is heavily based on their own Mantle and they should be ready. If they somehow aren't, I will be laughing, a lot.
I wish AMD, Intel and Nvidia all the best on this though. It's a fresh chance for them all (mainly AMD vs Nvidia) to compete on a much more level playing field, and might make me think again on my next upgrade.
Sounds like Vulkan is genuinely close now, so I expect to see it in January.
Some you may have missed, popular articles from the last month: