Volvox was released on
Steam
last week and instantly caught my attention because of its appealing watercolor painted look. Having a lot on my plate at the moment, I hadn't yet had a chance to check it out, but thanks to a key from the developer, I now have.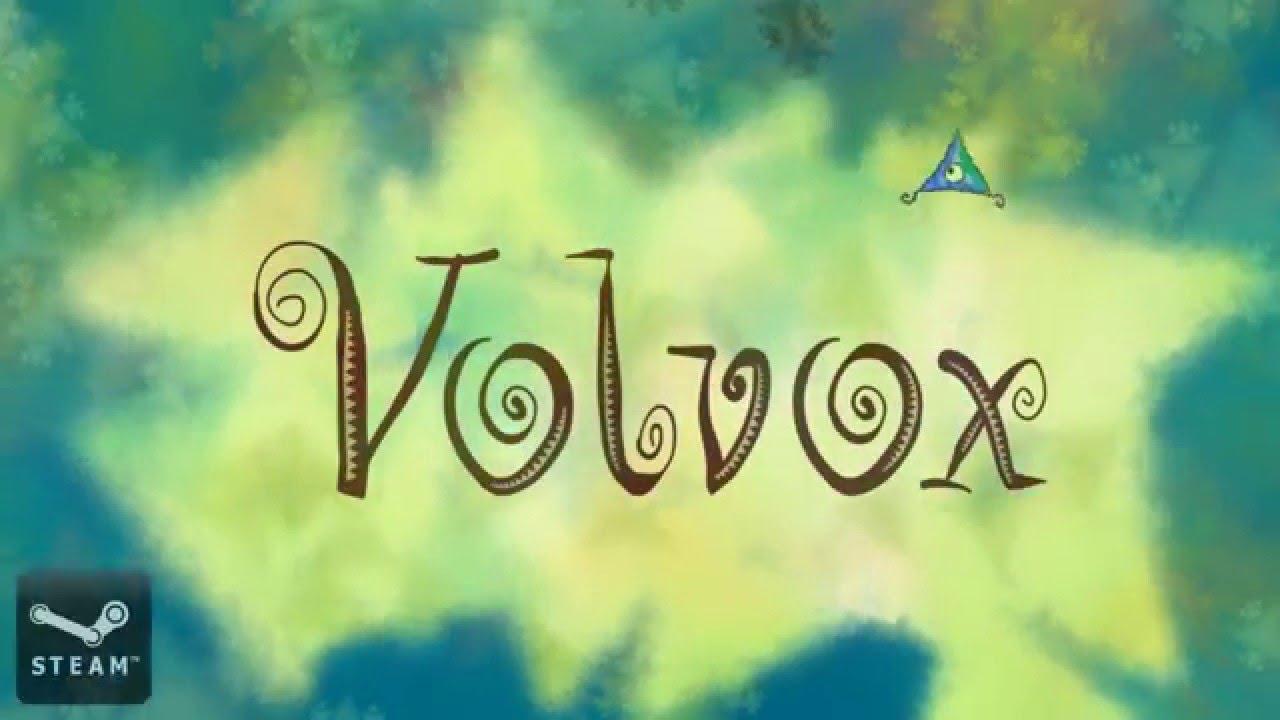 The game is played by moving triangular creatures called Trimoebas on a triangular grid. These creatures can have certain properties on each of their sides, including glue, insulators and explosives. Pieces of terrain often have some of the same properties, and you'll have to plan your moves carefully to avoid rendering the puzzle unsolvable. A side covered in glue will stick to any surface not protected by an insulator. The objective of each level is to line up all green sides of the Trimoebas with corresponding green silhouettes on the grid.
A Trimoeba can roll into the next unoccupied triangle in either direction, but it can't be flipped or rotated in place, so the challenge is to make its sides line up to where you want them to be. This quickly gets complicated when you have many Trimoebas and several of them need a specific orientation to fulfill their purpose.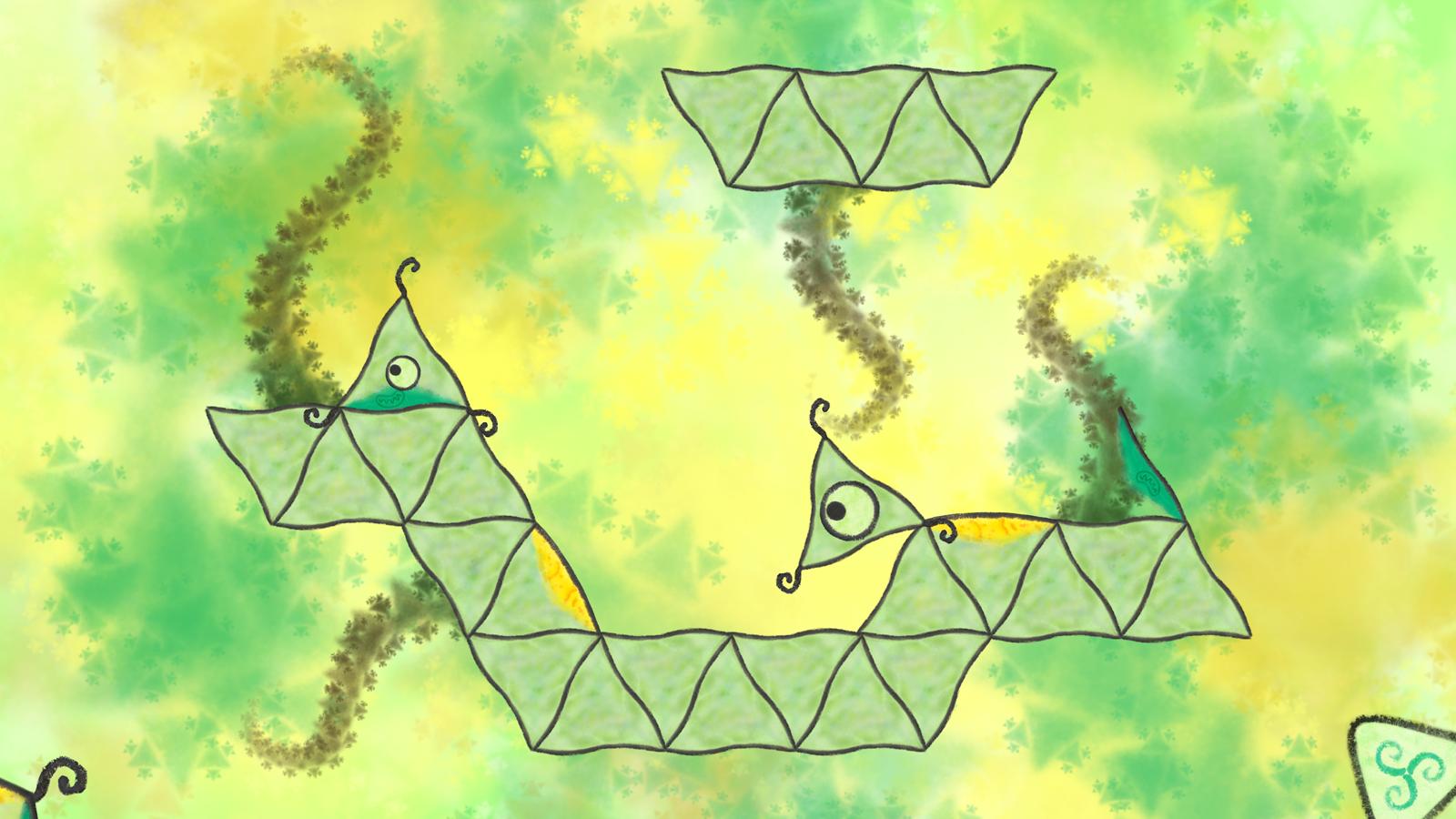 One thing I haven't come to grips with yet is how to best control the game. At first, when there were few Trimoebas to worry about, using arrow keys to flip and space bar to switch between them was simple enough. When you begin to get more than a handful of Trimoebas though, using keyboard controls to change the active Trimoeba starts getting increasingly awkward. You can play using only a mouse as well, but click-and-drag to move feels a bit cumbersome in my opinion. Using both mouse and keyboard is perhaps the best option, but I prefer using just one peripheral for 2D puzzle games.
The game is very challenging, and after playing it for almost an hour, I've only managed to complete the 24 levels of the first set plus a couple of levels of the second. There are 250 puzzles in total, and to be honest, the thought of it feels a bit overwhelming. I am still enjoying it, but I think Volvox is likely to be a better fit for someone with a more systematic approach to puzzle solving than my usual haphazard strategy of trying to visualize everything at once.
If you're not sure if this game is for you, there's a slightly outdated
WebGL demo
available, containing 15 levels of the game. And if you like what you see, you can buy
Volvox on Steam
.
About the game
(Official)
Volvox is a puzzle game based on a triangular grid. The characters, called Trimoebas, are triangular unicellular animals undertaking the building of the first multicellular beings, traveling through the evolution. The Trimoebas bear functional properties on their sides, such glue to build, explosive to dig and hooks to climb, but these properties work only if the Trimoebas are correctly rotated: you will have to move on the right path and make the Trimoebas overstep each other to complete the mission.
Some you may have missed, popular articles from the last month: