Update:
Turns out, Valve were helping with the port and a
Valve rep has stated they are to blame
:
QuoteHi guys,

I want to clarify that this is entirely on us, not Psyonix; we were really trying to help them get this out as close as possible to the Steam Controller launch but ran into a series of unforeseen problems along the road. We're working to get this resolved as fast as possible and are very sorry you didn't get to play it on Steam for Linux this year, as we were initially confident that this would be the case but unfortunately missed our target.

Thanks, Pierre-Loup, Valve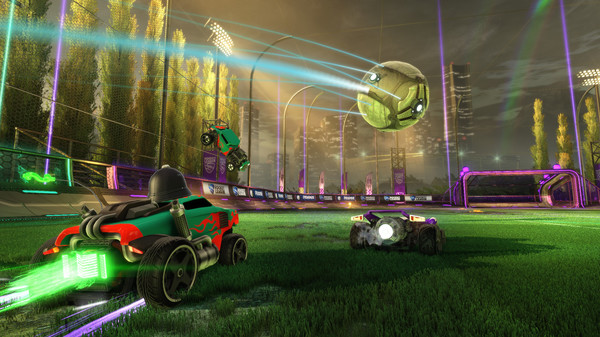 A big shame, but with all the other games I have right now I'm a little spoilt for choice anyway.
Rocket League
developers emailed our youtuber friend Jake to confirm it's not this year.

I know a lot of people have been waiting on it, and it makes it pretty annoying for anyone who was looking forward to it due to the free copy with certain Valve hardware. I didn't get it free with my hardware, but I can imagine it being annoying.
Honestly, I don't think we will see this for a few months. They have announced Rocket League is coming to Xbox One in February, so I honestly think they are putting most of their time into that port right now. I can't blame them, it will probably give them more income right now, but I do wish developers would stop promising one platform, then side-lining it for another. I will still pick it up when it's out though, as it looks like good fun.
I think it would have been nice of the developers to announce things like this, and not wait for people to email them.
About the game
Soccer meets driving once again in the long-awaited, physics-based sequel to the beloved arena classic, Supersonic Acrobatic Rocket-Powered Battle-Cars!
A futuristic Sports-Action game, Rocket League, equips players with booster-rigged vehicles that can be crashed into balls for incredible goals or epic saves across multiple, highly-detailed arenas. Using an advanced physics system to simulate realistic interactions, Rocket League relies on mass and momentum to give players a complete sense of intuitive control in this unbelievable, high-octane re-imagining of association football.
Some you may have missed, popular articles from the last month: