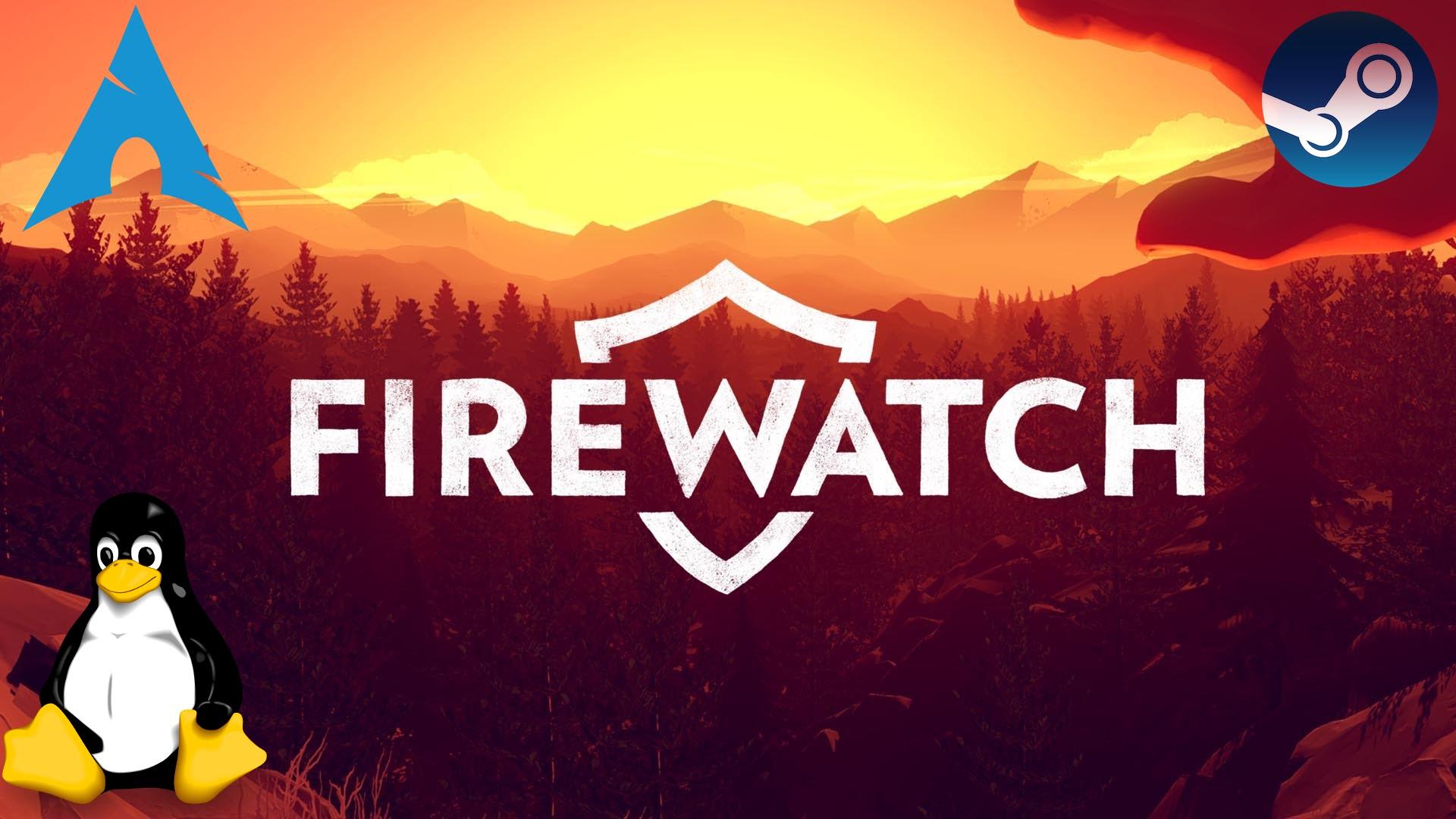 Video by Xpander.
Since I first found out about
Firewatch
, I was intrigued, so when it was released, it was an instabuy. A narrative-driven game with some mystery to get you hooked in on the plot is exactly the kind of game we need in games. As of now, I have played just over 2 hours of the game, so I shall provide some spoiler-free first impressions.
Right off the bat, using no visual cues, the game manages to hook the player, gradually building up a heartwarming and subsequently heart wrenching backstory. Within the first few minutes, I was already immersed and emotionally invested in the game, which is quite an achievement and an experience which I can't recall having in any other game prior to this one, except maybe when I was younger and far easier to please.
After some pleasantly cinematic sequences, we find ourselves in a Christopher McCandless scenario, albeit with more purpose and less of a deathwish. In the middle of a huge national park atop a fire watching station, the only contact with the outside world is through a radio to a very likeable woman named Delilah. This establishes the running theme in
Firewatch
in that it's very to-the-point and makes no attempt to pad out the game in any way; there's a story to tell and anything which might make the player lose interest in that story is gone.
With that said, there isn't a great deal of gameplay in
Firewatch
to speak of, but rather just enough to provide a sense of player interaction and immersion, without needlessly slowing down the plot through "challenge". The most challenging aspect of
Firewatch
is not getting lost in the wilderness, which fits squarely within the scope of the world and enhances the immersion, rather than breaking it through some contrived puzzle which doesn't belong in the Wyoming wilderness.
Those who have read a couple of my reviews will know that first-person games are a huge pet peeve of mine since it often feels like just controlling a floaty camera which inexplicably clings to ladders and the like, ruining the experience for me. Thankfully though,
Firewatch
makes this immersion-breaking trope work, with fully visible arms and legs and movement feeling noticeably human. Not even the tutorialising breaks the immersion here. This is kept to a very non-intrusive minimum and, much like the gameplay, isn't contrived in any way with no segments which were clearly put there with the sole purpose of showing the player the controls.
In fact, so far there is nothing which to remind the player that he/she is in a game; no stacking boxes to get past some obstacle and destroy pacing or anything else that feels out of place in the setting. It can't be stressed enough that the developers have clearly gone out of their way to ensure that the conditions are absolutely right for the player to get sucked into the story and the world whilst being increasingly on the edge of their seat.
It must also be noted that while this game isn't scary, it does make you uneasy. Somewhat like
Gone Home
, it's often not completely clear if the player is in any danger or not at times, though I expect that the likelihood of danger is much more elevated than in that game. It is fantastic how tension is effectively built up, while this is also done in a "less is more" approach since what is left out is usually more effective at creating this effect than something that's right in front of you.
The quieter parts of the game, like in any good story, serve as intervals to allow pieces of the story to sink in with minimal distraction, whilst cleverly using the walkie talkie to throw in other pieces of information which advance the plot. There's a lot of different stories developing, and it's unclear which are tied into the main plot or which are red herrings designed to throw you off and get the mind speculating through the game's twists and turns. Yes, there's a lot of walking (with a bit of climbing and rappelling to make it feel more like hiking), but at no point is this boring. There's always something to look at, to think about or to discuss on the radio. A lot of "walking simulator" games could learn a lot from
Firewatch
, mostly that removing familiar game mechanics only really works if there's a reason to do so - ie. if they detract from other content.
At this point it's also apt to discuss graphics. The artstyle used is pretty fantastic and lies somewhere between the cell-shaded and realistic routes. Semi-cartoonish textures with realistic lighting works very well. The textures are kept fairly simple so as not to overload the eyes whilst keeping it all looking pretty. Absolutely no complaints here, the game looks fantastic and pulls off some huge sweeping views without drop kicking your graphics card.
I'll leave the main overview of the game at that without going into any detail on the specifics of the story. Within 15 minutes you should know if this game is for you or not since it drops you straight into the plot and it builds up at a good pace from there. If you like a mysterious story and being on the edge of your seat, then this is probably for you.
Performance
No issues here at all. On full settings with vsync turned off and motion blur turned down to medium (for aesthetic purposes), I'm getting constantly over 45 FPS on a GTX 960. The controller worked out of the box and after a quick patch yesterday, there are absolutely no problems to report.
Most people with an average rig could get this running at 60 and quite a bit higher, but I would advise against it. Honestly, with a game like this, sacrificing things like draw distance for a few extra frames would mean losing rather than gaining. Having trees appear out of nowhere in front of you or jaggies everywhere is a lot worse for graphical fidelity than having slightly below 60 FPS in this case. Unless you're getting spikes, it's best just to have everything as high as possible.
Similarly, things like motion blur which can be very annoying in games where you have to move and turn quickly and take shots at enemies, but I feel it has its place here. Having it on removes a bit of that floaty camera sensation you get from first person games, though I turned it down to medium since I felt high was overkill. This is all down to personal preference though, these are simply my recommendations.
Conclusions
There was a trend a few years ago that cobbling anything together on the Unity Engine where you walk around for a bit and calling it "art", sort of gaming's equivalent of the Turner Prize. Pretentious types with non-prescription thick-rimmed spectacles and Urban Outfitters gear would tell us what was and wasn't art, and seemingly "art" was defined as anything which was more style over substance (much like its proponents) and which was often about as entertaining as getting a root canal.
Thankfully, within minutes it was evident that
Firewatch
had done its part in putting an end to this tyranny and in restoring video games to being an interactive medium capable of delivering far more than either mindless entertainment or some moral tale about the issues faced by American suburban white people through a bit of walking about. You can have a great story AND not be bored out of your mind, go figure!
Likewise, there isn't the cop-out of boredom being offset by action segments which ruin the flow of the game as in more traditional games. Linux titles like
Spec Ops: The Line
and
Bioshock Infinite
have had great stories, but breaking them up into pieces was essentially "here's some story, and to unlock the next piece of story you must defeat some more of the same cut-and-pasted bad guys". It's great to see a different approach from challenge/reward which actually works, and a pretty brave one considering it's so difficult to pull off.
It's rare for me to talk about a game on here and give no reasons to dissuade anyone from buying it, even with games I've enjoyed a lot like
Dreamfall Chapters
, I would give reasons like poor performance and crappy puzzles as negatives. However, here I genuinely can't think of anything bad to say.
The only thing which would change that is an awful ending, along the lines of "it was all a dream", but I doubt that will be the case. Not even the short length of the game would do so, and despite many reviews already indicating that this is the case, I for one already feel like I've gotten my money's worth. Likewise, with the ending, since it's apparent that everything is very well thought-out and the creators have earned the right to the benefit of the doubt. There are some reviews criticising the ending, but I take them with a pinch of salt since people tend to be far too easily disappointed when things don't turn out exactly the way they wanted instead of how the game's creator wanted.
Update:
I have now played the ending and I don't think it's bad at all and feel that I was correct in my assessment that some of the negative reaction to it was a result of gamers being spoilt with choice these days. There are no multiple endings in this game (though the dialogue and character interactions throughout are player-influenced) and it is clear that the developers had a story to tell, and we got that story. I do feel like this was the only part in the game where the pacing was a bit rushed, but I do respect the way it concluded and the creative vision of the developers which was clearly had a lot of thought behind it.
Official about
Firewatch
is a single-player first-person mystery set in the Wyoming wilderness.
The year is 1989. You are a man named Henry who has retreated from his messy life to work as a fire lookout in the Wyoming wilderness. Perched high atop a mountain, it's your job to look for smoke and keep the wilderness safe. An especially hot, dry summer has everyone on edge. Your supervisor Delilah is available to you at all times over a small, handheld radio—your only contact with the world you've left behind. But when something strange draws you out of your lookout tower and into the forest, you'll explore a wild and unknown environment, facing questions and making choices that can build or destroy the only meaningful relationship you have.
A Note: Firewatch is a video game about adults having adult conversations about adult things. If you plan on playing with a younger gamer, that might be good to know going in.
Some you may have missed, popular articles from the last month: