According to a new
press release
,
The Land of Eyas
will be published by
Rising Star Games
and will be available this summer. The publisher is known to us for first-person puzzle adventure
TRI
and exploration platformer
PONCHO
, which are both games I enjoyed a lot, so I'm excited to see them sign with another developer I've been keeping tabs on.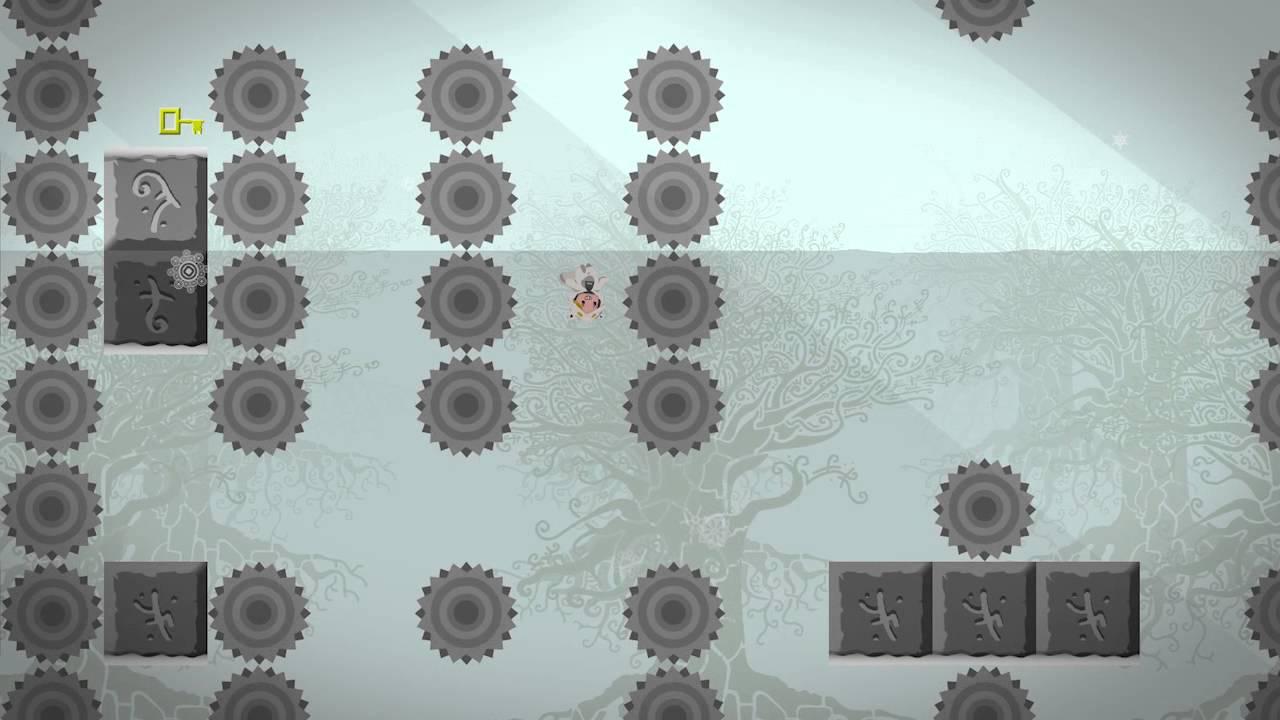 The press release from Rising Star Games mentions what caught their attention in The Land of Eyas:
QuoteOne of the most difficult things to achieve in game design is creating an experience that is intuitive and fun to jump into but still carries progressive depth and excitement throughout the entire game without feeling repetitive. Through some form of wizardry Happy Square Productions have demonstrated their masterful ways with their debut title, The Land of Eyas.

Opposing gravities is the foundation on which they have created the charming tale of young Eyas searching for a way Home. Magically, The Land of Eyas takes this immediately fun mechanic and continues to present new thoughtful challenges through ingenious level design. Pairing these puzzles with adorable artwork and a sensational musical production appeases both the head and heart. The Land of Eyas is a gem crafted by a team of talented and enchanting people at Happy Square Productions and we just cannot wait to bring it to Steam this Summer.
The Land of Eyas was funded on
Kickstarter
in November 2014, but developer Happy Square Production's second campaign was never covered by The Funding Crowd, as the collaborative writing effort was going through a
rough patch
at the time.
What makes The Land of Eyas stand out to me is that it combines gravity shifting mechanics similar to those of
ibb & obb
with hardcore platforming reminiscent of
Super Meat Boy
. I also find the cat suit clad boy protagonist adorable, and can't wait to help him find his way home through puzzles and difficult platforming challenges.
About the game
The Land of Eyas is an indie game for the PC (Windows, Mac OS, and Linux) and X-Box Live Arcade developed by Happy Square Productions. The titular hero, Eyas -a little boy wearing an oddly-styled cat outfit, is in a world where he is caught between two opposing gravities. In order to return to the place that he calls Home, he has to learn how to navigate this world using the opposing gravitational forces and the objects he interacts with along the way. On his journey he is guided by tree wisps, who direct him to find the one they call M.O.T.H.E.R. He also encounters a mysterious girl by the name of Abrahm. Is she a friend or is she a foe?
Some you may have missed, popular articles from the last month: