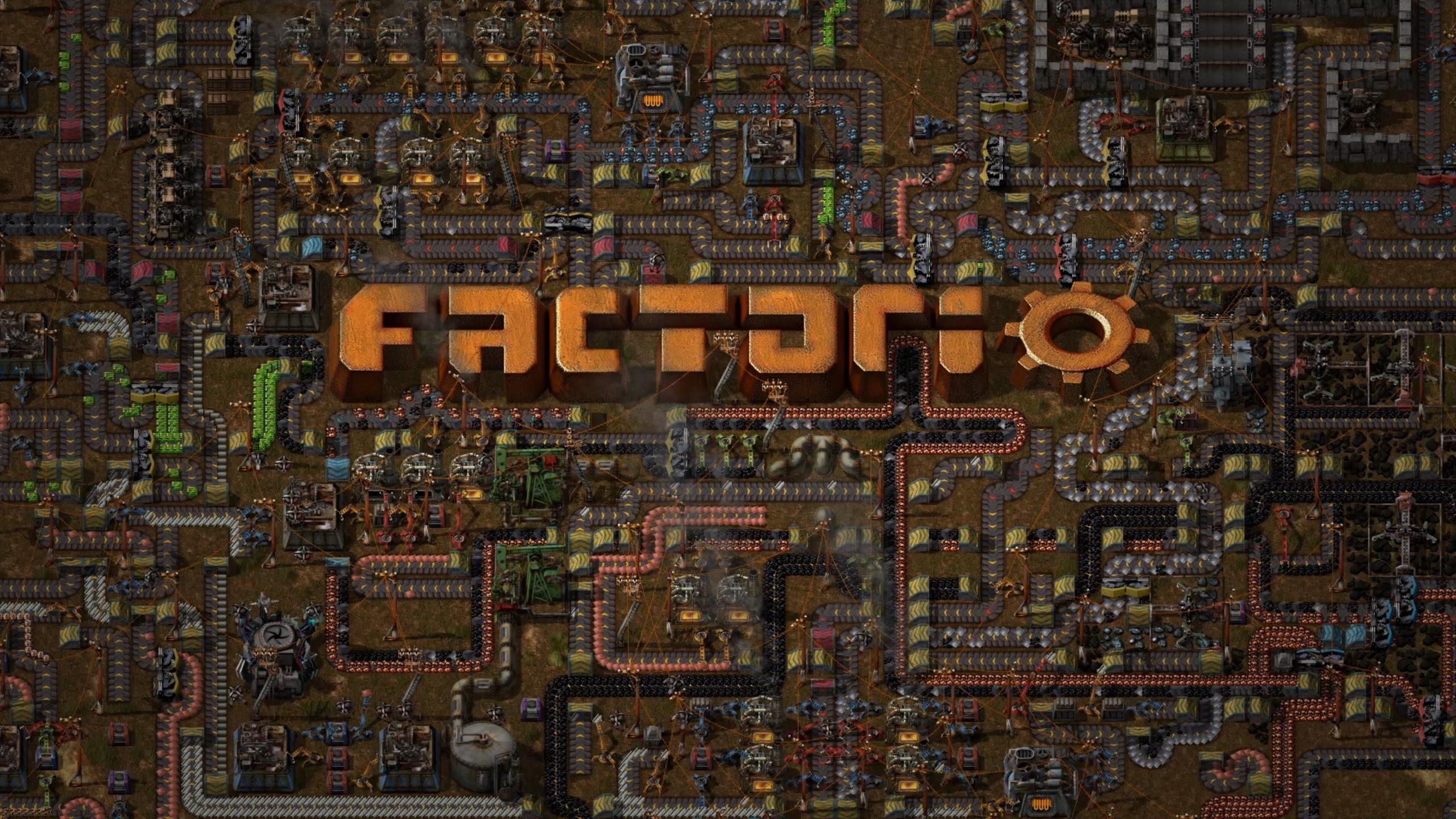 After picking up
Factorio
based on some users high praise of it, I have ended up putting way more hours into it than I thought possible. Here's some thoughts on it.
Note
: Copy personally purchased.
I did two tutorial missions and instantly recommended it to Samsai, and he went ahead and purchased a copy too. How's that for word of mouth advertising eh?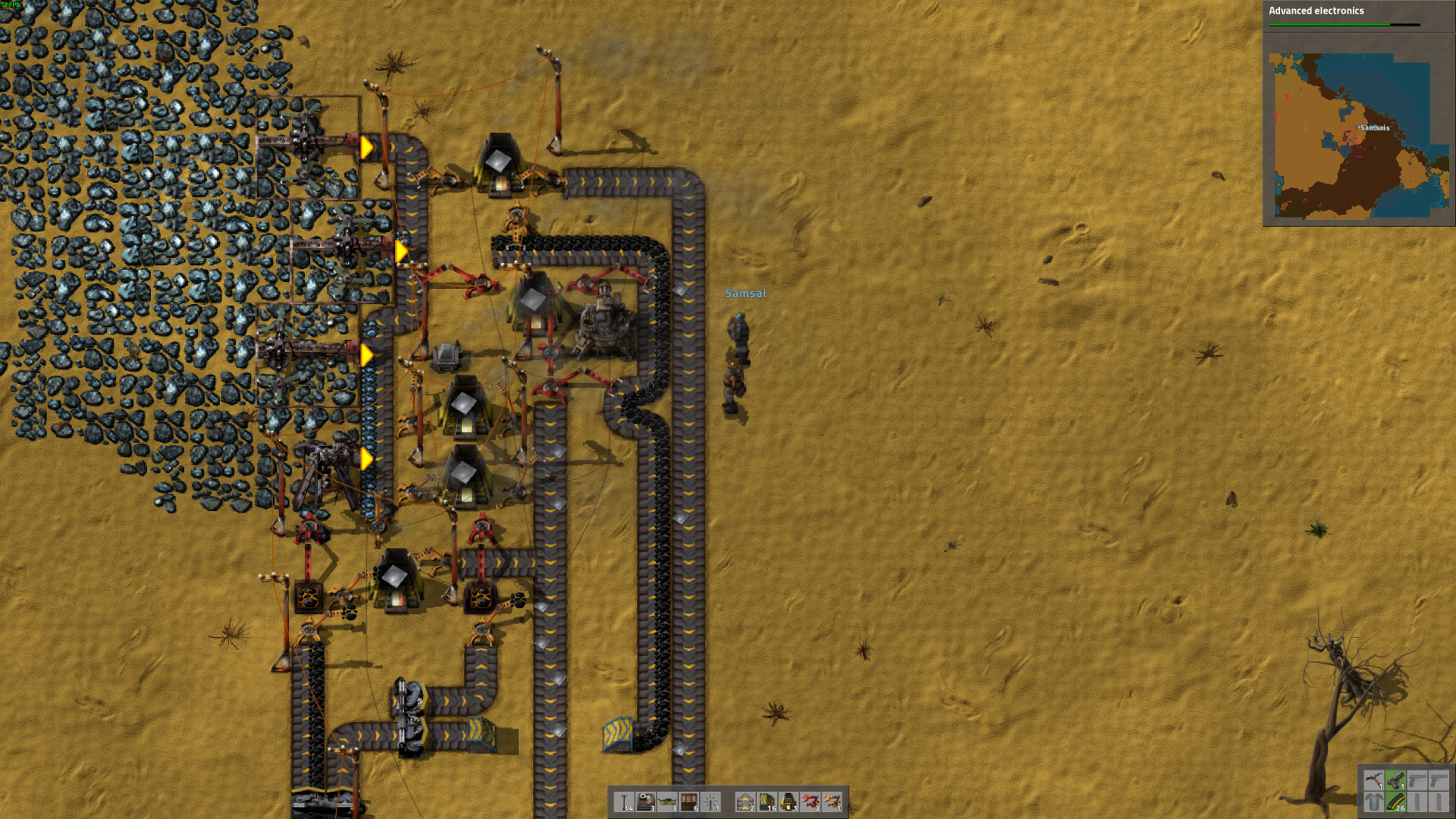 The idea is simple, you're on an alien planet, you need to build lots of stuff to survive and aliens want to eat you. It sounds like a weird combination, but it bloody works. It's a weird mix of sandbox factory building with tower defence elements thrown in for good measure.
It has the usual mechanics you find in other survival games like mining various resources and crafting, but it's a very different breed of game to Minecraft, Terraria or Starbound.
What I like about Factorio is that you can go at whatever pace you like, and the building mechanics are not overly complicated. I'm going to be brutally honest here: I don't consider myself all that smart, especially so when it comes to puzzles and problem solving, but Factorio delights even me with how impressive the assembly line stuff is. And how accessible the game's basics are to a dunce like me.
It took me about 30 minutes to complete even the second tutorial level for learning the basics. I probably did it all wrong, but I still got there and what I created looked really cool (in my mind). I ended up having assembly lines from the side and top of the map coming down to the starting area, and I had all my furnaces around the same place. So to collect resources I only needed to walk in a circle. It was awesome that it worked, but after doing it I realised I could have built assembly lines going the other way as well to put coal power back into my drills. That way I wouldn't have to wonder off when they ran out of coal power. I like the fact that this game makes me think, in a simple way.
The game quickly introduces more and more to get your head around, but still surprisingly able to keep it all simple. By the next tutorial mission you're introduced to electricity using water pumps, a bunch of boilers to heat it up and then a Steam Engine, a day and night cycle and a new weapon. The tutorials certainly don't waste any time!
This game really does make me feel smart. After spending a number of hours in the game, coming up with inventive solutions to logistics problems does make you feel pretty good about yourself.
Myself and Samsai have played rather a lot of it online together since picking it up, and we have had an absolute blast on it. Our first session lasted just short of three hours, and that was solidly playing it without so much as a pee break (that's just how good it can be). Often laughing across Teamspeak to each other at how good our ideas are, and the ridiculous amount of coal we were extracting: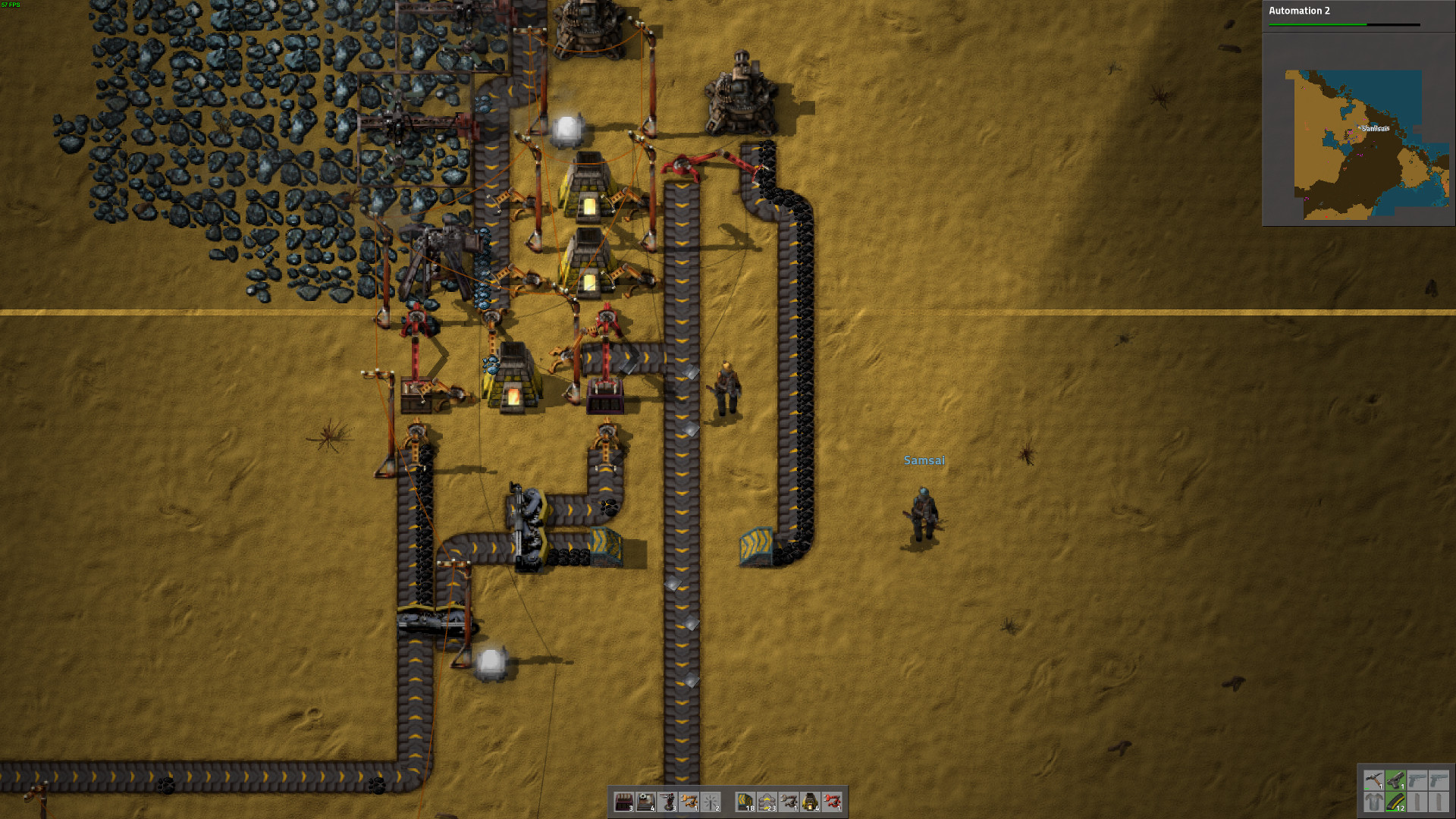 I am impressed at just how stable the online multiplayer is even at this early stage in the games life, the first time myself and Samsai tried it online together we played around three hours solidly without a problem. That's not only a testament to how stable the online play is, but just how engrossing the damn game is too. Didn't even realise it had passed midnight while playing.
Each time we thought the game didn't have something we needed, we managed to invent our own way of doing it. That's the awesome thing about this game, it repeatedly gets you to think and then when you think you have it right, you need to adjust it some more and come up with another solution. You end up with a lot of wacky looking designs, but they work!
Take a look at this monster Samsai factory made: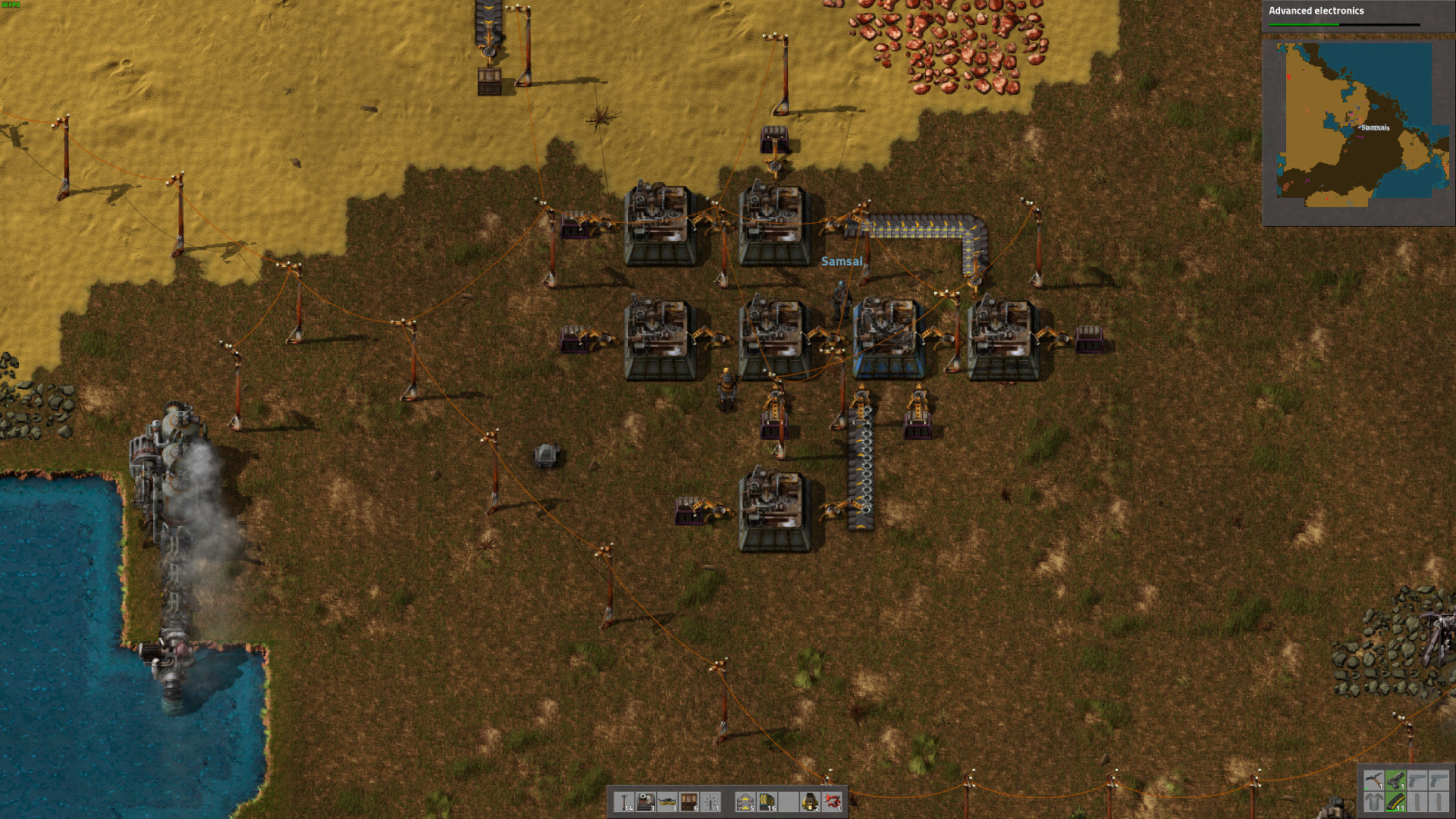 I know "Early Access" will put off a lot of people, but this is one game I am suggesting people seriously go take a look at even now.
There are some things I want in the game:
- Steam networking integration, no messing around with ip addresses
- Steam Workshop
- More defence tower variety
- More alien variety
- Alien movement, right now they are quite static, but it would be fun to see them wander off now and then and make new colonies. Having this as an on/off option would be good to satisfy the "base builder" vs "base defence" audiences the game will have.
With those changes above, I would consider the game almost perfect.
It's extremely rare for me to get so engrossed in a game that I actually lose track of time, this game is really something.
You can grab it on
Steam
, or
from the developer directly
.
Some you may have missed, popular articles from the last month: