Until I Have You
is a fast-paced action platformer, where you play as an ex-assassin who is forced out of retirement to save his wife.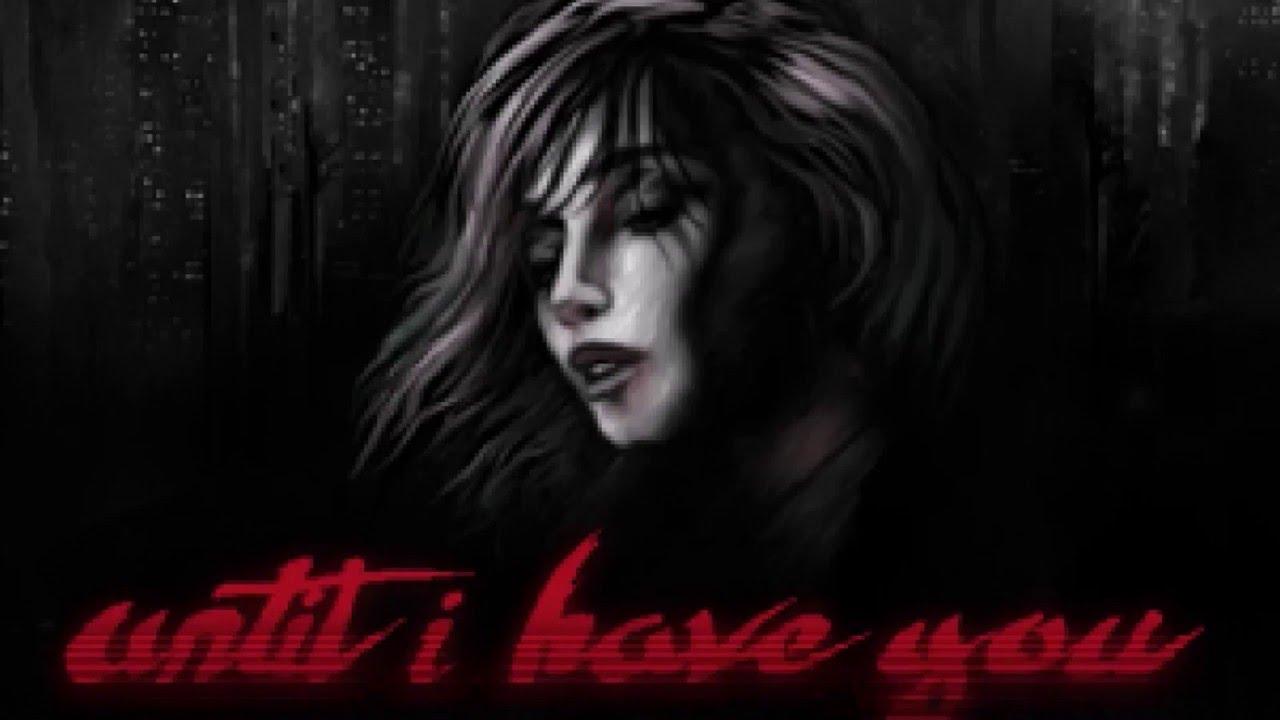 This is the first time I hear of the
AGS engine
being used for anything other than point-and-click adventures, so it's something of a curiosity. I have also played a few AGS games with very clunky time-sensitive puzzles, so I didn't expect the engine to be a good choice for a platformer. To my surprise though, it works well, and I think it's one of few platformers that can actually be played primarily with mouse, if you so choose.
The game starts with a short story intro which sets the tone for the game and explains a bit of background. It then carries on into a tutorial, where you learn to use your weapons and abilities, as well as your special time dilation enhancement. You can fight enemies with either a bat or a gun, and both feel like good choices depending on situation and play style. In some levels it's completely viable to race through, avoiding every enemy, but taking your time to carefully eliminate all of them, while also defending against counter attacks can also be a good strategy.
I found that it can be a bit hard to control speed when using a mouse, which is a problem when you need to land precisely on a platform. On the other hand, it's faster to gain speed at the flick of a mouse, and you can even do so mid-air. I got a key from the developer to help test gamepad support on Linux, and it's working well with my Xbox 360 controller now. Some of the default bindings feel a bit strange to me though, like using back to activate the shield. It is possible to re-bind controls though. After trying all three control schemes, I've settled on keyboard controls, which isn't a surprise, since I almost always prefer keyboard controls for 2D platformers.
The game has been developed by developer Wormwood Studios and published by
Digital Tribe
. They are hoping to get the game accepted on GOG, but in the meantime, it's available on
Steam
.
About the game
(from Steam)
Until I Have You, is a story-driven, fast-paced, retro-aesthetic platformer, engulfed in a Cyberpunk setting.
Driving you to the edge of your seat as you run n' gun through enemies, the game recounts a thrilling story of regret, love and corruption, in a city that's gone haywire and just doesn't give a damn.
This is the story of the ARTIST, a talented assassin, who has worked many dirty jobs in a long and successful career. Finally heeding the pleadings of his wife, he has decided it's time to quit this ugly business and live a simple and peaceful life. However the ARTIST's clients know he is irreplaceable, and are unwilling to allow the craftsman to hangup his tool belt. They send him this message by kidnapping his wife, Emily, and make it clear, retirement is not an option! The ARTIST is determined to get his wife back, and prepares himself for one last assignment. He understands to be successful he needs to go all out, and he procures a rare exoskeleton suit. Although this provides him with additional powers, it also can cause hallucinations and affect his judgment.
If you could save someone, how much of yourself would you be willing to sacrifice?
Features:
12 Chapters of immersive story-telling
Beautifully pixelated environments
Fast paced action
Over 60 unique Enemies and 12 Boss Fights.
Rich and Diverse Settings (both in gameplay mechanisms and visuals)
Fully Voiced Dialogues
Gritty Cyberpunk Atmosphere
Keyboard & Controller Support
Some you may have missed, popular articles from the last month: