Duskers, an Indie sci-fi 'rogue-like' strategy game from Misfits Attic has now left Early Access. This is my review of the game after having spent a week and some 5 hours with it.
In Duskers you sit in front of your computer controlling drones while they explore derelict space ships and stations, hunting for scrap, fuel and useful technology. The difference between you, the player, and you, the guy you play, is that the latter sits all alone in a space ship. However, all they see on their screen, is what you see on your screen.
The game is very old-school and controlled solely via the keyboard (the mouse has no use at all and can be disabled while ingame so the cursor isn't in the way). There are two methods of controlling your drones, either by moving them around with the cursor keys, or by issuing movement commands to them via the terminal. Using the terminal requires you to memorize a handful of commands like 'navigate', 'gather' etc. Just as with the Linux terminal, you can just write the first few letters of a command and auto-complete it.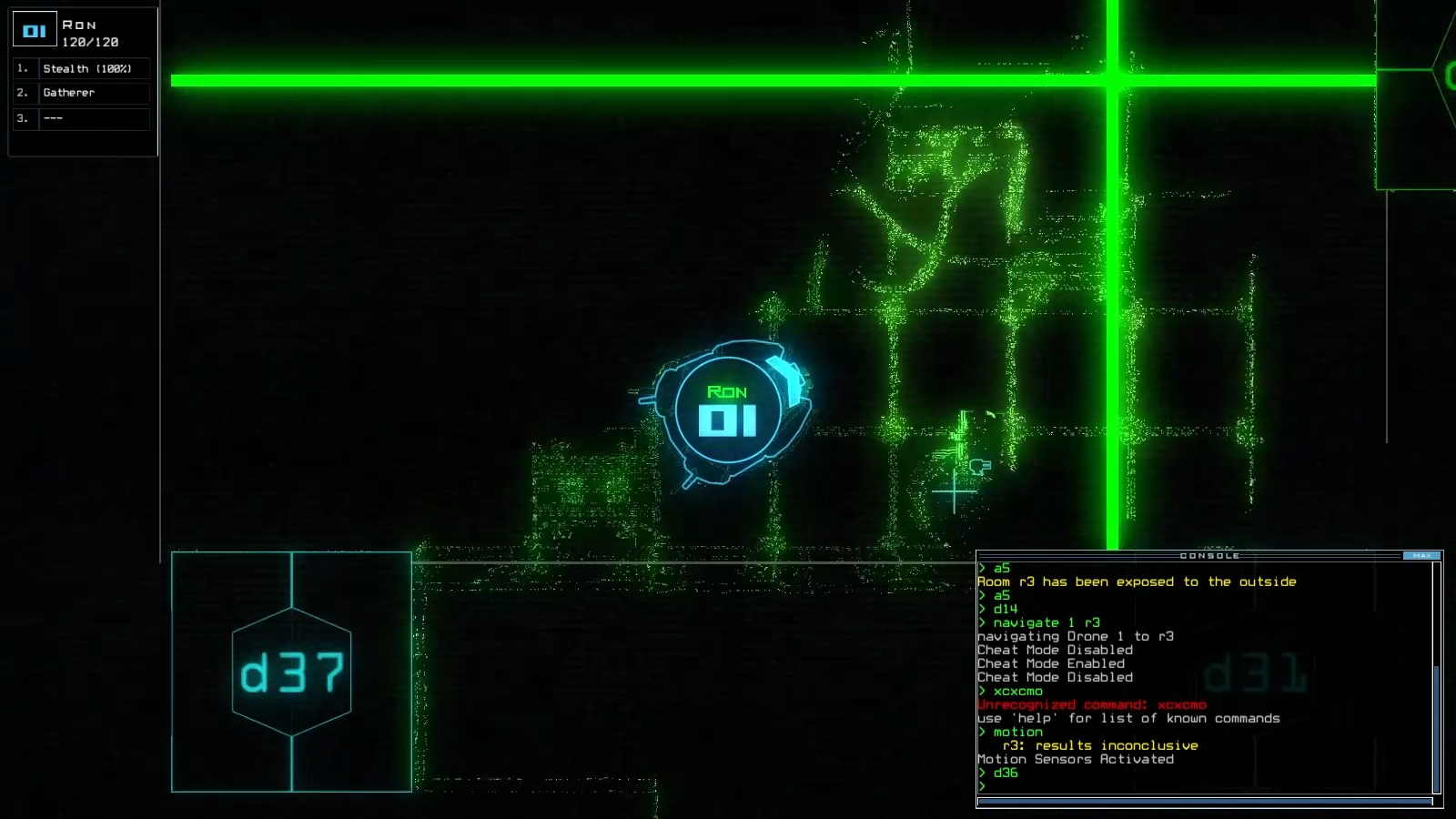 Directly controlling a drone.

While exploring the rooms and corridors of the dead space ships and stations you often come across hostiles that can damage and destroy your drones. Luckily there are several ways to avoid and/or neutralize them; one way is to just blow them out the nearest airlock. This does however have the unfortunate effect of blowing out everything else that might have been in the room with the hostile. Point being, every action in Duskers has a consequence, and often you have to outweigh the risk with the possible reward. I've often omitted visiting parts of space ships because I just couldn't risk losing my precious drones.
While playing, I spent a lot of time just analysing the situation and trying to find out how best to explore the ship with the means at my disposal. Sometimes the game throws a wrench in my plans like rupturing a pipe in a room, leaking lethal radiation all over it, or perhaps temporarily breaking the video feed on my drones, leaving them blind. The game might seem unforgiving at times, but I actually think this is good, as otherwise I could just learn the optimum strategy and use it every time; some randomness and chaos keeps me on my toes. Also, it sends the adrenaline pumping when several alarms suddenly go off and you know you have to jump ship, frantically trying to type the necessary commands to save your drones, but ending up with 'naivgaet 1 r1' instead of 'navigate 1 r1'.
The graphics are rather simple but work very well considering the setting. It actually reminds me of the computers from Alien (the movie), and by extension, Alien Isolation. Pure 70-80's sci-fi goodness! The screen has a fake background flicker to simulate an old CRT screen, while it is noticeable it hasn't bothered me. In any case, it can be reduced or disabled in the settings.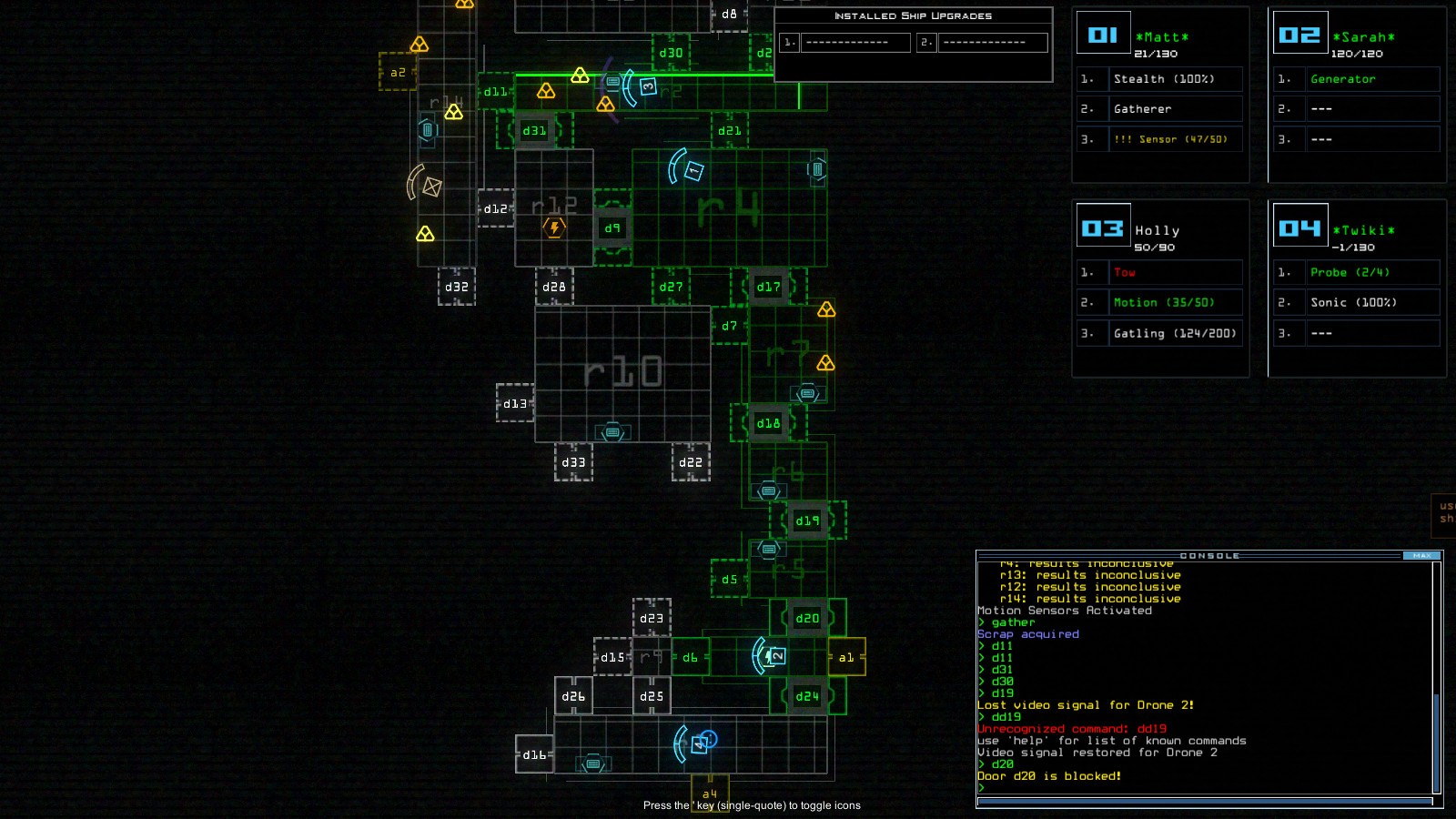 The overhead view.

The audio is great, with ominous sounds being heard throughout the ship, bulkheads creaking, computers chattering, and creepy unidentified noises. Sometimes you hear a loud groan and an airlock ruptures somewhere in the ship, setting off beeping alarms and flooding the room with radiation.
However there's no music at all, which on the other hand does make you listen more closely to the ambient sounds.
Naturally there are also a few negative points to the game: it is relatively dependent upon luck. For example, in my current game I was lucky to find a stealth module for one of my drones early on. This made it very easy to scout rooms for hostiles without being detected. Without it, I'd have to rely on the motion detector which doesn't always give reliable readings. In earlier games I lost several drones because I thought a room was safe while it wasn't. Also, when first you begin losing drones and can't tow them back to safety, the game gets really difficult. Especially since the amount of scrap you find is limited, and often you only have enough to repair damaged modules (about 10 scrap each), not damaged drones (100+ scrap). And without drones, you can't do anything at all in the game.
Duskers gives you the same feeling of being in full control as the Linux terminal does. As most of you probably know, you can administer your Linux system completely via the GUI, but if you really need to fix things, the terminal is the best and fastest way to do it. In that vein, I feel like I'm acting more directly with the game through the terminal than if I was using the mouse as in most games. Of course, it does help if you have a good typing keyboard, preferably one that clatters really loudly!
Duskers might certainly not be for everyone, but I think many Linux gamers will identify with it. It certainly speaks to the nerd in me. It's a game you can pick up for 20 minutes or play for 2 hours as you wish, it doesn't require you to sit through long cutscenes or wait for a save point.
In my opinion it is well worth the full price.
Duskers is available on the Humble Store and also Steam. It's 10% off during launch week!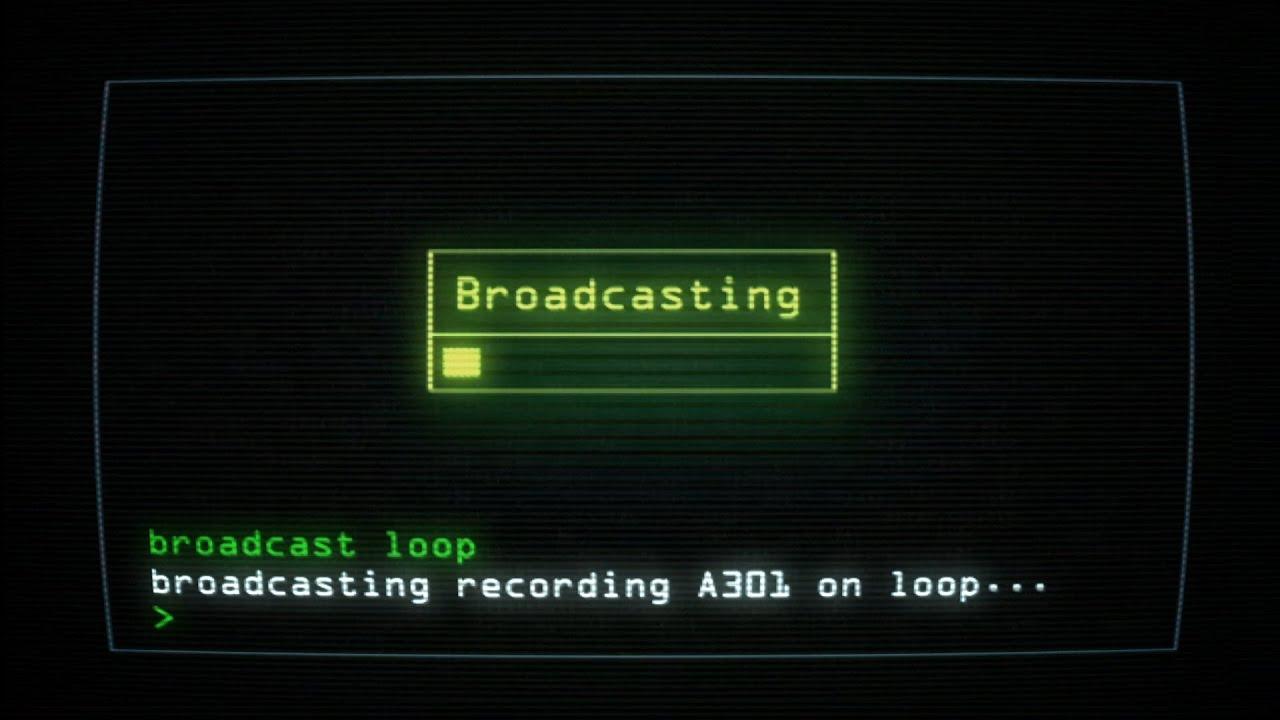 Some you may have missed, popular articles from the last month: